What's Really Happening at the U.S.-Mexico Border?
By Max J. Rosenthal, HIAS.org
Mar 23, 2021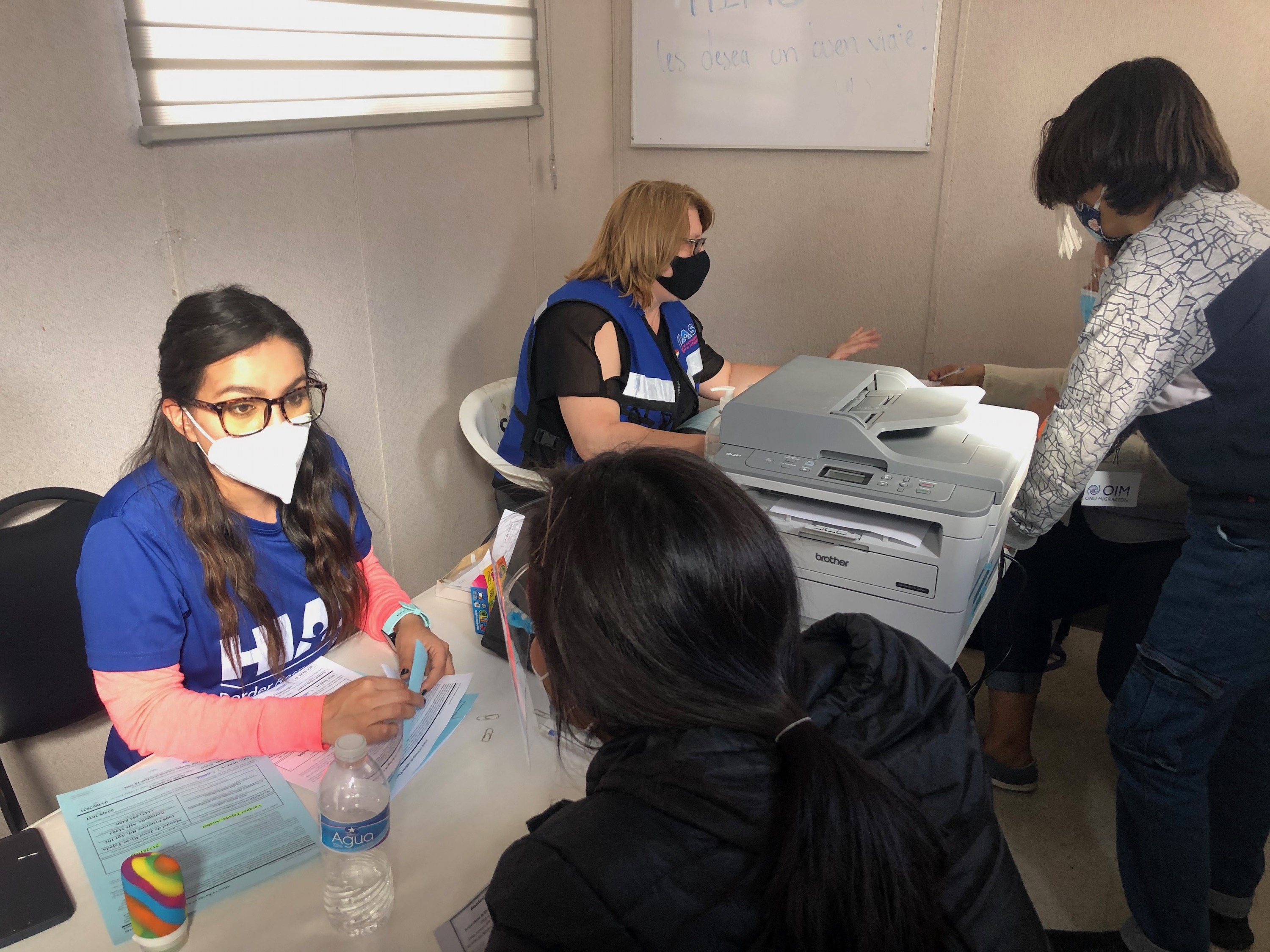 (HIAS)
In recent weeks, the news has been filled with stories about a supposed "crisis" at the U.S.-Mexico border. Many commentators and politicians have claimed the Biden administration has loosened restrictions and "opened" the border.
None of this is true. So what is the situation at the border and with asylum seekers? And what changes has the Biden administration made to its policies? Here are some answers.
Is the border open?
Contrary to what you might hear, the border is not "open." In fact, it's more "closed" than at almost any time since World War II. The Biden administration has continued to use a draconian Trump-era interpretation of a law called Title 42 to keep the border largely closed to immigrants. The vast majority of people attempting to cross the border now are being expelled, and many people attempting to exercise their right to seek asylum are prevented from doing so.
Both the Biden and Trump administrations have claimed they have to keep the border closed because of the risk of spreading COVID-19. But public-health experts have said the policy does nothing to prevent the spread of COVID and have called for it to be reversed. HIAS is also firmly opposed to the continued use of Title 42 to expel asylum seekers and has called on the Biden administration to drop this policy.
Why are so many people trying to cross the border right now?
Asylum seekers come to the United States to escape violence, extortion, persecution and other threats in their home countries. Every year, the number of people attempting to cross the border increases in late winter and drops off as summer arrives.
This year's increase is larger than usual because of policies like "Remain In Mexico" and Title 42. Immigration hearings have also been postponed since last March due to COVID-19. As a result, tens of thousands of asylum seekers are living in limbo along the U.S.-Mexico border. Many of them are now attempting to cross the border in hopes of receiving the fair and humane treatment denied to them by the Trump administration. Meanwhile, other asylum seekers continue to arrive at the border fleeing dangerous conditions in their native countries.
[Watch the recording from our March 25 webinar about the border to learn more.]
What policy changes has the Biden administration made?
There have been several major policy shifts so far:
The Trump administration's "Remain In Mexico" policy forced people seeking asylum at the U.S.-Mexico border to wait in Mexico for their cases to be heard. That created a humanitarian crisis, with tens of thousands of asylum seekers living in dangerous conditions without reliable access to food, shelter, or much-needed legal help. The Biden administration has ended "Remain In Mexico," and asylum seekers in the program are now slowly being allowed to cross the border, starting with people who currently have "active" cases or appeals.
Unaccompanied children who attempt to cross the border are being allowed to stay in the United States until their cases are heard. Under the Trump administration, those children were also being forced to stay in Mexico, a violation of existing law.
President Biden has also ordered the Department of Homeland Security to focus its immigration-enforcement efforts on specific groups of people. Under the Trump administration, essentially anyone without lawful immigration status was under threat of deportation. Now DHS will prioritize only specific groups: people considered a national-security risk, some convicted felons who are considered a public-safety risk, and those who have attempted to cross into the United States since Nov. 1, 2020.
While these are important and welcome shifts, the government still has much work to do at the border. "Though we celebrate this positive change, we urge the Biden administration to continue its work to preserve the humanity and dignity of asylum seekers and fully unwind the harmful policies enacted by the prior administration," said Rachel Zoghlin, HIAS' associate director of pro bono and partnerships.
Why is the Biden administration using child detention facilities? Are children being held in cages?
As we noted above, unaccompanied children are now able to stay in the United States until their cases are heard instead of being expelled to Mexico or their home countries. In order to house them while they are processed by immigration officials, the administration has reopened some detention facilities used under the Trump administration.
These facilities are not the infamous "cages" of the Trump administration. They're intended to provide unaccompanied children a safe and protected place to stay while their families are contacted and potential caregivers are vetted. Children are supposed to be quickly released to their families, not kept in detention for long periods.
However, many of the for-profit contractors running children's detention facilities have troubling track records. Immigration advocates say it's important to monitor the situation and make sure children are not held in detention facilities any longer than necessary or subjected to abuse.
What is HIAS doing at the border?
HIAS is working on both sides of the U.S.-Mexico border to help asylum seekers navigate the U.S. asylum system and the recent changes to MPP. In Mexico, we have partnered with UNHCR, the U.N. refugee agency, to help asylum seekers in MPP through the process of entering the United States, including helping them prepare forms and providing individualized "Know Your Rights" sessions. From the U.S., we connect asylum seekers with pro bono attorneys, who help migrants complete asylum applications, defend themselves in immigration court, or appeal denied asylum cases. Our Border Fellows — immigration lawyers working with non-profit agencies along the border — work directly with asylum seekers to prepare and present their claims to immigration courts.