U.S. Asylum System Grinds To a Halt During Pandemic
By Max J. Rosenthal, HIAS.org
May 11, 2020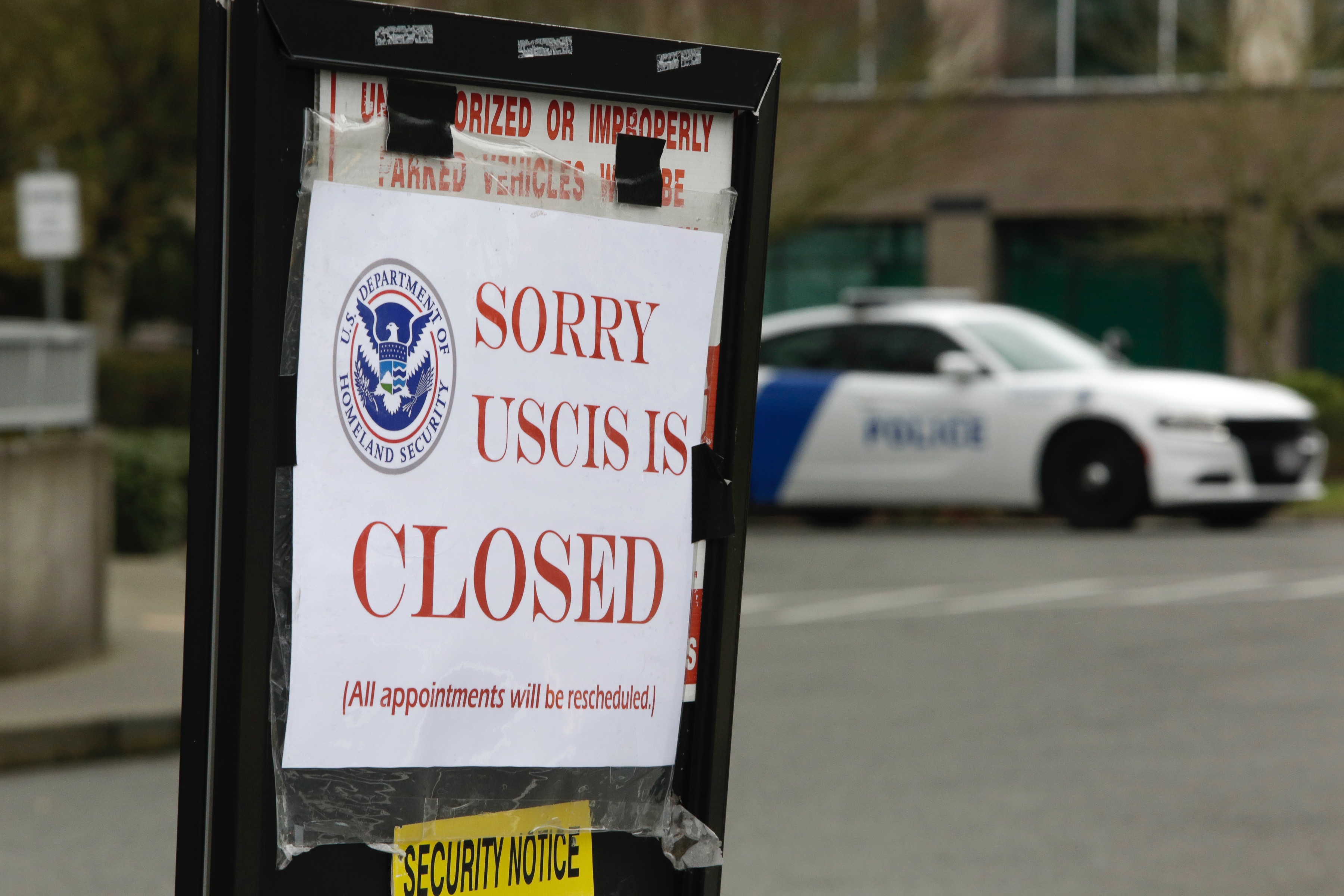 (Jason Redmond/AFP via Getty Images)
It's easy for Cynthia Katz to sum up the current condition of the U.S. asylum system: "It's a state of chaos," she says.
Katz, the supervising attorney in HIAS' New York office, knows things were bad even before the coronavirus pandemic. Her clients were caught in "tremendous backlogs" of asylum cases. Some have been waiting for years for even an interview with an asylum officer. Now, with asylum offices and many immigration courts closed to the public to help fight COVID-19, an already slow system is at a halt.
"We know for sure that the asylum process has been stopped where it is now," Katz says.
There are two main ways asylum seekers in the United States can apply for asylum. One is by submitting an application to an Asylum Office at U.S. Citizenship and Immigration Services, or USCIS. The applicant lays out her case on paper and is later interviewed by an asylum officer, who decides whether to grant the person asylum.
The wait for those interviews was already long. Now USCIS offices are closed to the public, meaning no applicants are allowed in. Those with existing interviews will probably have their dates pushed back even further, and those without interviews already scheduled will be forced to keep waiting.
The other path to asylum happens in federal immigration court. In some cases, the Asylum Office has no jurisdiction over a case and applicants go directly to court. In others, if an asylum officer decides not to approve an application from someone who does not have legal status in the U.S., the asylum seeker's case is referred to an immigration court. The applicant then has another chance to defend himself and seek asylum from an immigration judge before he is removed from the country. Many of those courts are also closed to the public and holding hearings only for people already in immigration detention.
But courts in some parts of the country are fully open, keeping in line with state social-distancing rules or local health risks. It's a confusing situation, and information often doesn't reach asylum seekers who don't have lawyers to keep them up to date. "The broad public-facing information is not updated enough to reflect the orders that the judges have just issued," Katz says.
This means asylum seekers sometimes travel long distances or risk their health on public transit to attend a hearing, only to arrive at a closed courthouse to find their hearings have been postponed. And nearly all asylum seekers, no matter how well-informed, find themselves facing even longer waiting times to learn their fates.
For those who can't stay up on the news, it's just one more worry in an increasingly precarious time. "They're just trying to survive," Katz says. "They can't even think about, 'well, my court date is going to be in July' because they are just so burdened by, 'I'm out of work, my hours are reduced.'"
For now, Katz and other HIAS lawyers are filing motions that would allow their clients to have some immigration court hearings by telephone. They're also connecting asylum seekers running short on food, money, and other basic needs to HIAS volunteers and other services that can help.
But when it comes to the thing many asylum seekers want the most — information — COVID-19 is making it impossible to say. "They're trying to estimate, 'Tell me what's going to happen in September,'" Katz says. "And unfortunately we're not able to give those answers."
You can follow all of the latest news about HIAS' work during the coronavirus on our COVID-19 response page.