U.S. Jews highlight plight of African asylum seekers in Israel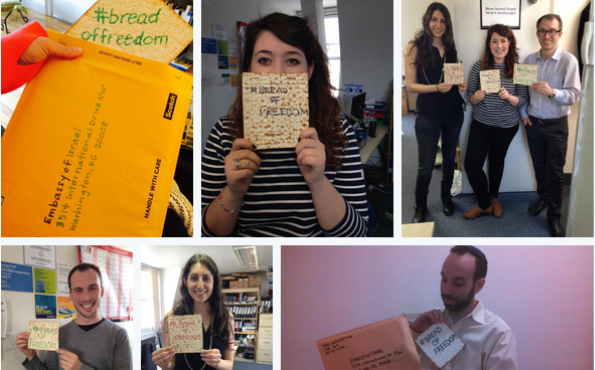 This week, the Israeli embassy in Washington will be opening some unusual mail: letters written not on paper, but on matza. Dubbed the #BreadofFreedom campaign by its organizers — T'ruah and HIAS — the initiative seeks to raise awareness about the ongoing plight of asylum seekers in Israel.
Read the full Haaretz story.