Salvadoran Mother and Son Win Asylum with Help from HIAS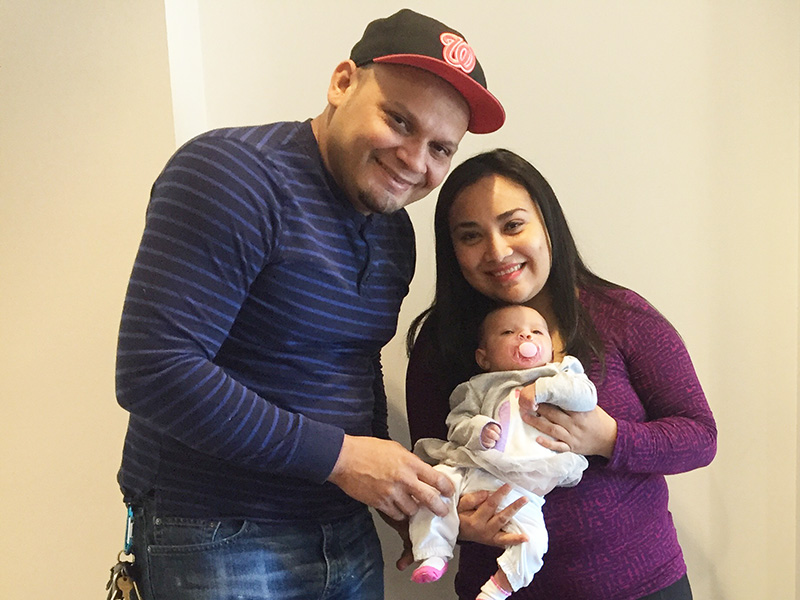 (HIAS)
As the Trump Administration continues to pursue policies aimed at keeping families apart, HIAS is proud to be in the business of keeping loved ones together.
On April 18, the organization helped Alessandra* win asylum in the United States after she escaped a highly abusive relationship in El Salvador. Despite seeking protection from her country's criminal and family law systems, Alessandra continued to be persecuted by her ex-partner, who was able to extend his abuse due to the lack of action by the government of Alessandra's home country.
A mother of two, Alessandra came to America with her son in order to seek protection from her son's father, and recently had a daughter with her partner in Maryland.
Thanks to the free legal representation provided by HIAS, Alessandra and her eight-year-old son can now enjoy living in safety. The family has also received donations from the local Jewish community including baby clothes, diapers and other baby products.
Alessandra's story of abuse, and impunity toward her abuser, is not a rare experience. Many women around the world face the same obstacles in living lives free of abuse, harassment, and sometimes even rape, just because they are women.
However, the grounds for which Alessandra and other women facing similar circumstances applied for asylum in the United States are currently at risk of being eliminated by Attorney General Jeff Sessions.
As the head of the Department of Justice, Sessions is allowed to refer any immigration court decision to himself to decide.
Recently, he re-opened a case for review, known as the "Matter of A.B.-," which deals with "whether, and under what circumstances, being a victim of private criminal activity constitutes a cognizable 'particular social group' for purposes of an application for asylum or withholding of removal."
If this ruling is reversed, it could keep all victims of domestic violence (among other victims of persecution by private actors or members of particular social groups, one of five grounds for asylum) from being granted asylum.
The particular social group of women unable to leave abusive relationships has constituted a ground of asylum since 2014, when Matter of A-R-C-G- became precedential in these types of cases, after years of advocates seeking ways to protect women who have no form of protection from domestic violence in their home countries.
Last month, HIAS joined the legal fight against opposing this narrowing of established asylum grounds that would affect domestic violence victims, as well as victims of religious persecution perpetrated by private actors.
The global Jewish nonprofit, together with the Catholic Legal Immigration Network, Inc., Lutheran Immigration and Refugee Service, National Council of Jewish Women, World Relief and several other organizations, filed an amicus brief to the Department of Justice.
The brief highlights that those fleeing religious persecution will be especially at risk if Sessions were to eliminate private actors as persecutors under asylum law. Many of HIAS' clients fleeing religious persecution were tortured, beaten, or threatened by other religious groups or tribes, not by the government itself. They receive asylum because their governments are unable or unwilling to protect them from the actions taken by these private actors.
Our clients, including Alessandra and her son and others like them, deserve asylum because even when they were threatened by private citizens, the inability of the government in their home country to provide safety meant that they had nowhere else to turn.
*Name has been changed to protect the privacy of the clients.
To read more about HIAS' work protecting asylum seekers click here, and follow us on Facebook, Twitter and Instagram.