Roma from Ukraine Face New Hardships After Fleeing
By Sharon Samber
HIAS.org
Oct 31, 2023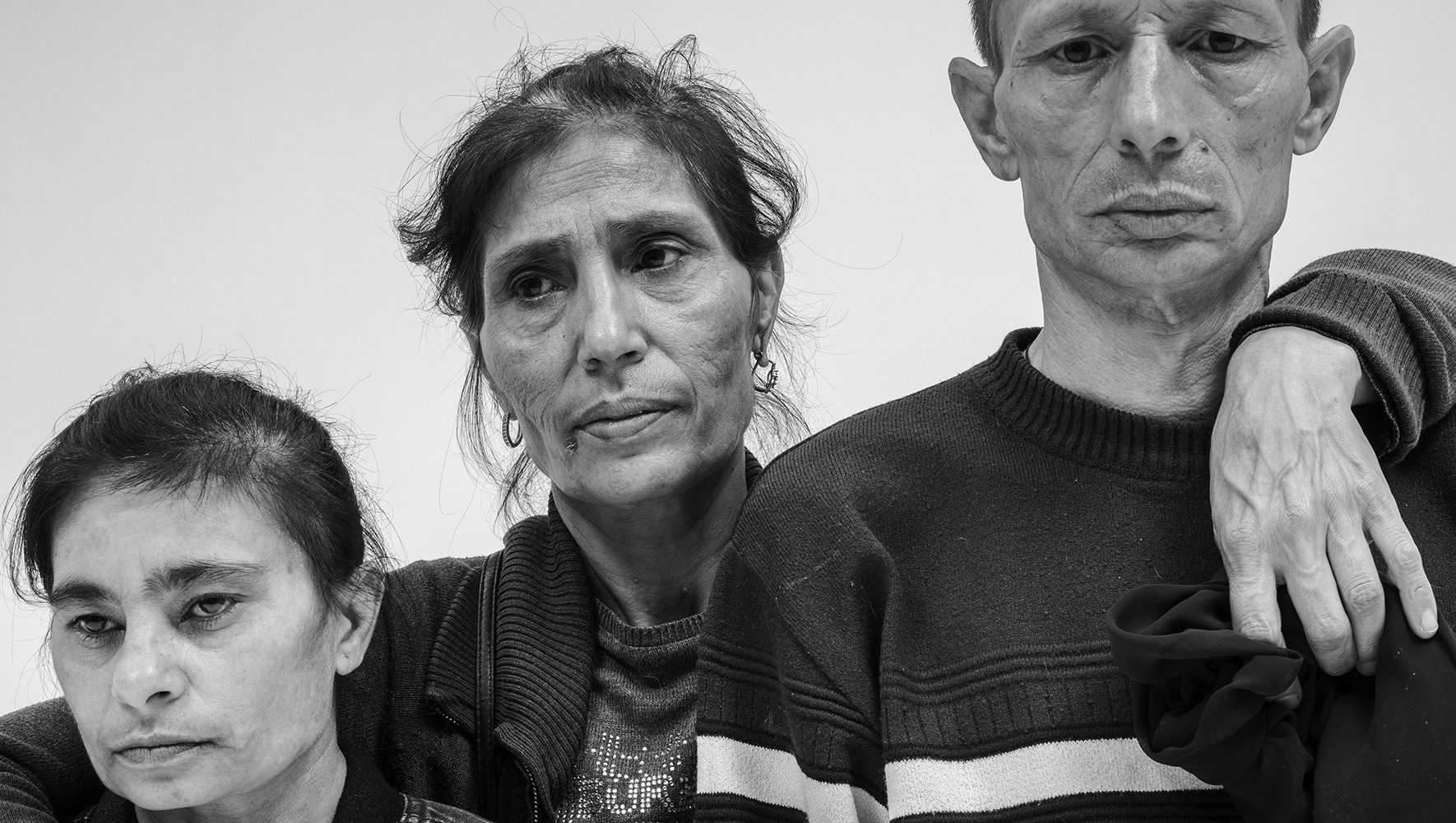 Since the start of the war in Ukraine, some 7 million Ukrainian refugees have left for neighboring countries or further west in Europe. At least 100,000 of them are Roma (also known as Romani).  The ethnic groups that make up the Roma — of whom there are an estimated 10 million in Europe — have experienced discrimination for centuries.
This discrimination extends to Roma who have fled Ukraine, said Joanna Talewicz, the president of Foundation Towards Dialogue, a HIAS partner that has worked to counteract intolerance, stereotyping, and stigmatization of the Roma for years. The organization provides expert knowledge on Roma and fights for the rights of the group, which is repeatedly excluded and or harmed in crisis situations. 
"We are always invisible, and it's frustrating," Talewicz, who is Roma, said. "We are invisible to the system and not recognized as victims."
The foundation estimates there are up to 50,000 Romani refugees currently in Poland, most of whom do not have sufficient support. Roma refugees have reported that volunteers and coordinators at reception centers discriminated against them. Some Romani families have also alleged that they were provided with less food at the reception centers, received less humanitarian assistance, and lacked equal access to transportation.
A Foundation Towards Dialogue report that focused on the town of Przemyśl in Podkarpackie Voivodeship, near the Ukraine border, found that Roma refugees experienced impeded access to accommodation, discrimination at border checkpoints, reduced access to benefits or services (education, translation/interpretation or transport), and anti-Roma statements from public authorities.
"We need to oppose Roma stereotypes … work with Roma …and invest in Roma to have a better future for them."
Joanna Talewicz, president of Foundation Towards Dialogue
Discrimination against Roma has been prevalent in Polish society for a long time — but the war in Ukraine made the existing problems more complicated. An estimated 80-90% of Roma live in poverty, and there is deeply rooted racism that prevents Roma from integrating into society.
"There is a huge gap in access to legal work, education, and basic needs," said Chrysoula Papadaki, a protection coordinator at HIAS Poland. 
HIAS Poland began working with Foundation Towards Dialogue last September, and gave them emergency funds to support a large influx of Roma refugees during the winter. So far, HIAS support has allowed the foundation to reach out to more than 200 Roma. Some of their larger-scale ideas have included creating a mentorship program, approaching international NGOs to hire Roma, and starting a leadership academy.
"We need to oppose Roma stereotypes … work with Roma … and invest in Roma to have a better future for them," Talewicz said.
With HIAS' support, the foundation wants to boost its capacity to respond to the growing humanitarian needs of Roma refugees from Ukraine, and continue to help Roma access assistance, secure emergency winter supplies, and get help with housing and/or transferring to other countries.  
Papadaki said HIAS Poland's long-term goals with the foundation are to partner on future funding proposals, and perhaps adapt economic inclusion activities for Roma people, since Roma inclusion in the labor market is so challenging. 
Collective efforts between HIAS and dedicated local partners like Foundation Towards Dialogue allow Papadaki to be hopeful. 
"Together, we envision a Poland of acceptance, where every refugee, including the Roma community, is valued and respected for the unique contributions they bring to our society," she said.