#RefugeesGive Tells The Stories of Refugees Helping Their New Communities
By Jennie van den Boogaard, Marketing and Social Media Officer
Jun 08, 2021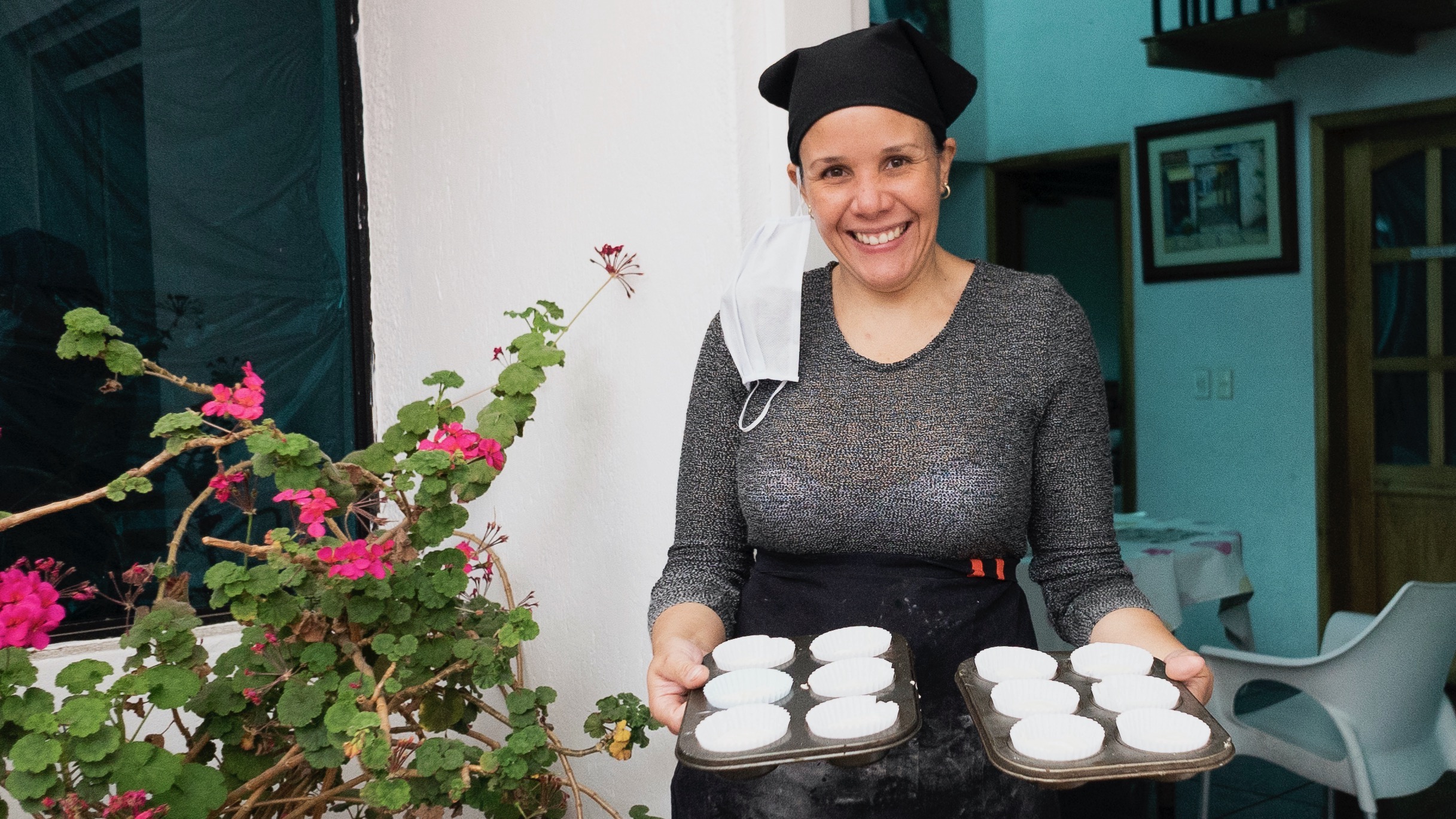 (HIAS Ecuador)
After fleeing violence and persecution, many refugees are eager to give back to the communities that gave them a second chance at life. In the United States, refugees contribute billions of dollars to the economy — typically far more than what it cost to resettle them. Refugees participate in the labor force at a higher rate than the general public and have a higher rate of entrepreneurship than people born in the U.S. And, during the COVID-19 pandemic, more than 70 percent of refugees in the U.S. were essential workers.
To honor World Refugee Day on June 20, GivingTuesday will highlight the voices of refugees and their stories of generosity. Created in 2012, GivingTuesday started as a single day of charitable giving on the Tuesday after Thanksgiving. It has grown into a global movement that celebrates and encourages people to do good. HIAS is one of the launch partners working with GivingTuesday to raise awareness of the contribution refugees make in their communities. We aim to gather 800 stories on social media in honor of the 80 million displaced people around the world today. Refugees with stories of giving back can post their them on social media with the hashtag #RefugeesGive. Follow #RefugeesGive to see all the stories.
HIAS has assisted millions of refugees and asylum seekers on their journeys to safety, and we've seen innumerable examples of refugees giving back to their new communities. Below is a just a sample of some stories you can read by searching #RefugeesGive.
Watch: Celebrating Refugees' Impacts in our Communities - Hear from three former refugees who have become leaders in their fields: author, poet, and former HIAS client Roya Hakakian; mental health and trauma recovery specialist Jihan Daman; and refugee resettlement expert Thakur Mishra.
'Am I Going to Make It Until Tomorrow?': A Gay Refugee's Escape from Persecution - Yusuf, a gay refugee from eastern Africa, endured years of persecution before arriving in the United States. Now he's training as a nurse to help the community that welcomed him.
Refugees Join the Global Fight Against COVID-19 - Many refugees stepped up during the COVID-19 pandemic to help those in need.
Once Refugees, Now Veterans - Many refugees and immigrants join the U.S. military and risk their lives to defend their adopted homeland.
Looking Back, Giving Back: A HIAS Volunteer Pays Forward - Inna Zubashko is one of many refugees who give back by volunteering to help new refugees settle into the U.S.
Helping Women Find Safety and New Opportunities - Venezuelan refugees Dayana Medina, Greisy Matos, and Wilkeidys Sanchez became friends in Quito and started a small support group to help other refugees and immigrants.
Debra Messing and Mandana Dayani: Supporting Refugees is a Core Jewish Value - Mandana Dayani, a former refugee from Iran, is an outspoken supporter of refugees and asylum seekers who has gone to the U.S.-Mexico border on humanitarian missions.
Opinion: A Biden Appointee Who Carries the Jewish Story Itself - U.S. Secretary of Homeland Security Alejandro Mayorkas is not only the first Latino to head the department but also the first refugee to oversee its many agencies that support immigration.
'My Opinion Matters Now': Asylees and Refugees Celebrate Their First Votes in the U.S - Ed Beetar and Mohamed Abdirahman are both former refugees who were able to vote for the first time last year. Both now work to support other refugees arriving in the U.S.
Refugees Succeed, and In Turn Inspire Those Who Help Them - Asylum seekers and refugees across the U.S. are rebuilding their lives and helping their communities.