Refugee Turned Entrepreneur Builds a Business in Panama
By Talya Nevins, HIAS.org
Aug 20, 2015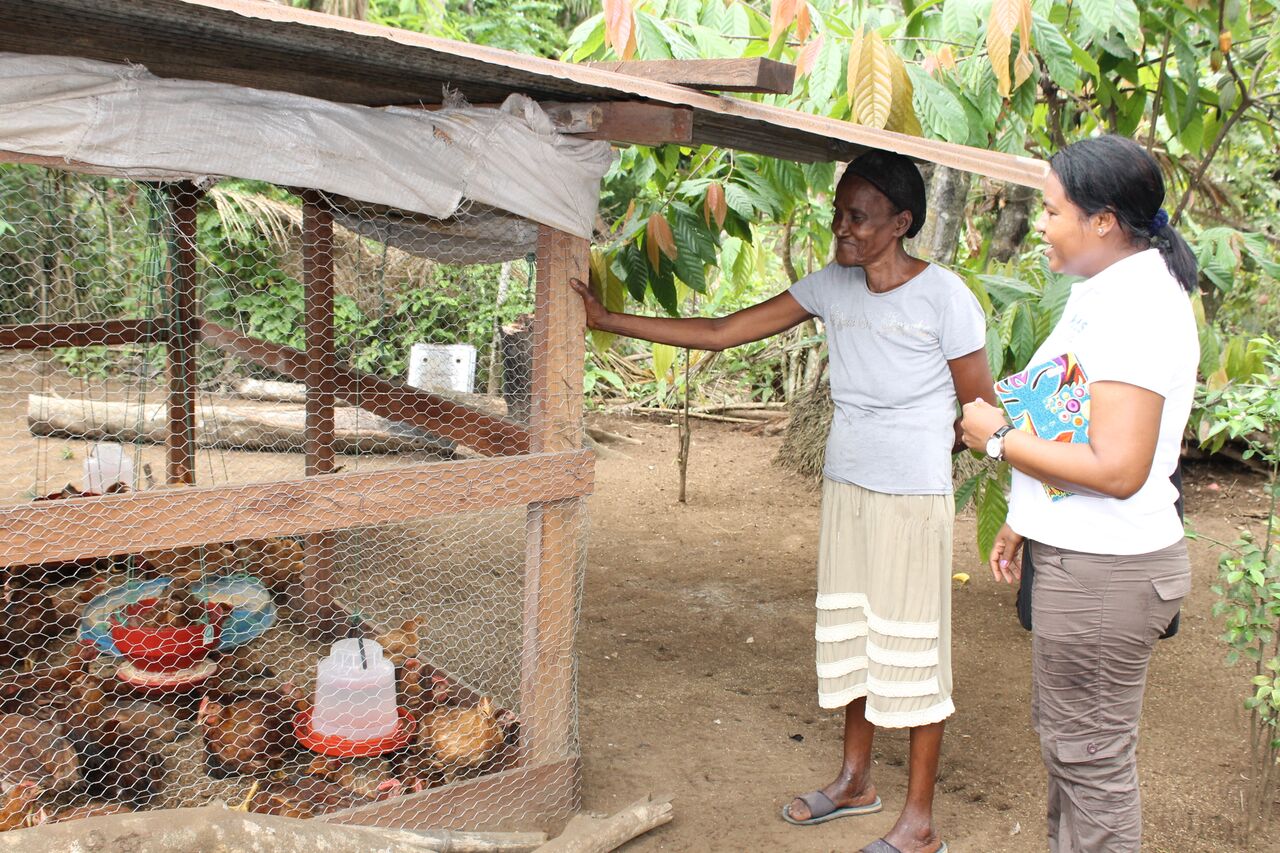 (HIAS Panama)
Fifteen years ago, paramilitaries invaded Paola's* community in Jurado, Colombia. The group began to massacre the locals, forcing many to flee their lifelong homes. Paola had been born and raised in Jurado, but staying was no longer an option. Along with other refugees from the area, she escaped across the border to Panama in search of relative safety.
Before the massacre, Paola had five children. Two of them died, and Paola knows nothing of the remaining three, who all left the community many years ago. Paola is now 62 years old and still lives in Jaqué, Panama, where she has been since her initial flight from Colombia. She has two young grandchildren for whom she is the sole caretaker and provider.
In order to support herself and her grandchildren, Paola sells tamales in the community. She works together with a local Panamanian woman who has become a close friend over the years. Paola makes her tamales from corn she grows in a small plot that she maintains independently. She tends the crop and grinds the corn, and she collects all the firewood for her cooking fire. Paola is strong and self-reliant, but it is difficult to survive on the income from tamale-making alone.
Early in 2015, Paola met some of HIAS' aid workers in Jaqué. She learned about the livelihood initiatives supported by HIAS Panama, and expressed interest in breeding chickens to supplement her tamale income. Paola submitted a proposal to HIAS Panama in February 2015, which was approved the next month. Paola received a grant to build a chicken coop and enough money to feed 100 chickens.
Paola is not the only one to receive such help. HIAS Panama, understanding how important self-sufficiency is for refugees like her, awards 80 such grants per year. The total impact is substantial.
"These livelihood grants are primarily about dignity," said Isabel Altuve, director of HIAS Panama. "Achieving economic self-sufficiency, without relying on assistance from organizations, allows people to acquire a sense of control over their lives. This is especially important for refugees, who are often fleeing extremely traumatic situations."
Paola is generally soft-spoken and private, hardened by life in the field. However, when a HIAS visitor came to see her progress, she felt compelled to express her satisfaction with the project. "Many thanks to HIAS for this opportunity. I don't have a permanent job, so I must find a way to survive. I will take care of my little chicks," she told the visitor. After such a strong start to her chicken-breeding project, Paola is excited to continue working and see what she will achieve.
*Name has been changed to protect the subject's privacy.