In Poland, Airbnbs Offer Refuge for War-weary Ukrainians
By Betsy Joles
For HIAS.org
Jul 6, 2022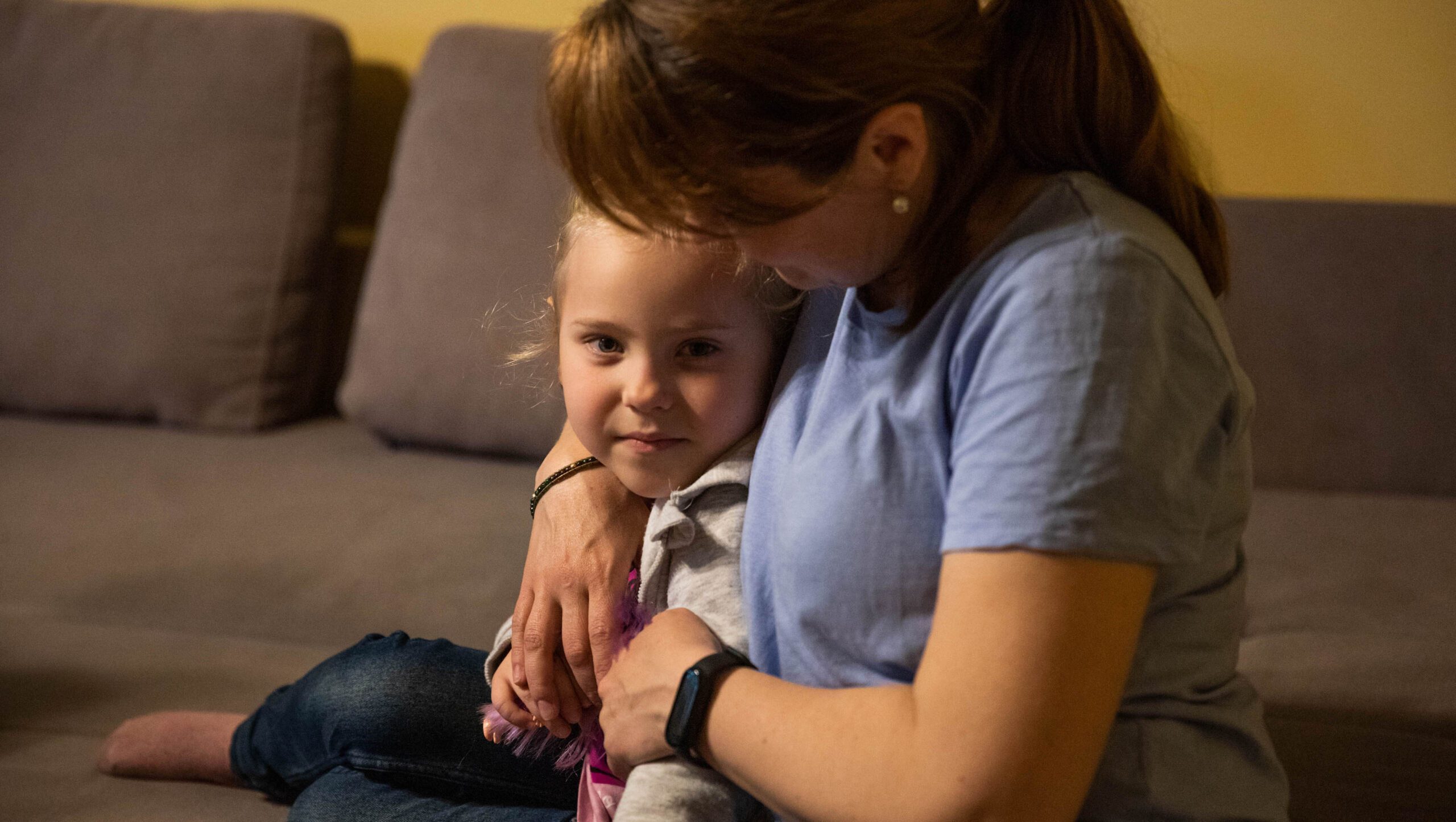 WARSAW – Housing was an afterthought when Oksana Bezkorovaina arrived in Poland from bordering Ukraine with her daughter Masha and sister, Maryna. The trio had been through the wringer trying to make it out of their home in Kharkiv, where they would sleep in the basement with their shoes on — ready to flee at any moment.
The relief they felt crossing the border the first week of March soon turned into anxiety because they had no idea where they would stay. Luckily, the family found a Polish couple who invited them to live in their home. The Poles were consummate hosts, offering up the contents of their refrigerator and buying four-year-old Masha enough toys to fill a suitcase. "When we saw all that support, we began crying," Bezkorovaina said. "We will be grateful to them all our lives."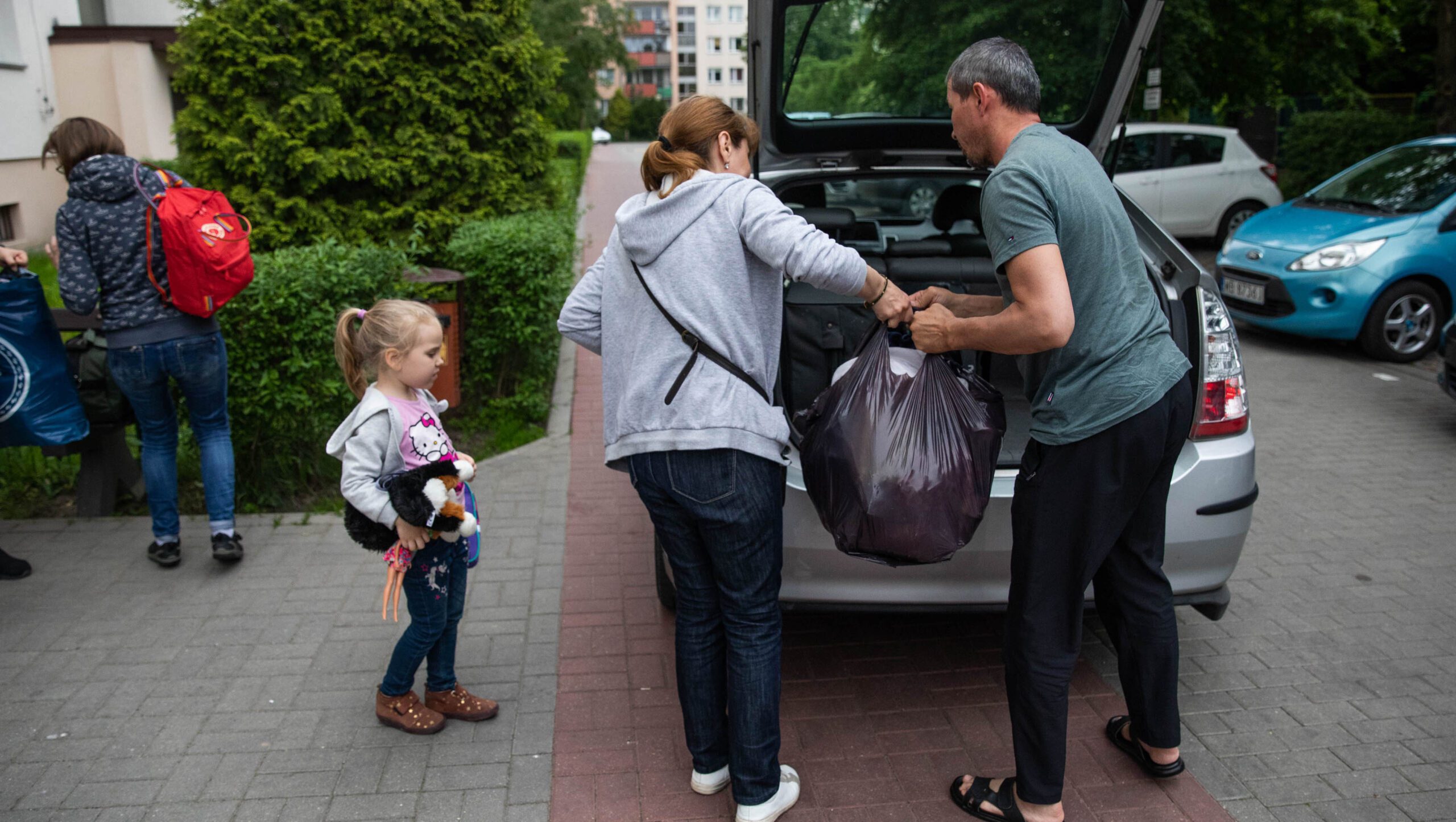 The family's stay stretched to three months, and they worried about taking advantage of the hospitality of their Polish hosts. In Poland, where some 3.5 million refugees from Ukraine have fled since the war began in late February, many Ukrainians are grappling with the same fear as their time outside their home stretches on. High rental costs and apartment shortages in major cities have refugees struggling to find places to stay long-term.
Searching for alternatives, Bezkorovaina and her sister contacted the Ukrainian House, an information hub for Ukrainian immigrants in Warsaw run by Our Choice Foundation. There they found that, with HIAS' support, they had the option to stay in an Airbnb. They were relieved to know they'd have a place of their own as they worked out a plan for the weeks ahead. "The war is [still] going on," Bezkorovaina said. "We will definitely be staying here in Poland."
As more Ukrainian people settle into life in Poland, Airbnb is helping to address critical short-term housing shortages, said Irka Jazukiewicz, who coordinates refugee accommodation for Our Choice. Airbnb.org, the independent nonprofit partner of Airbnb, Inc., was already an active HIAS partner and it made sense to work together to address the pressing challenge of housing some of the millions of Ukrainians who've left their homes since the war started almost four months ago. The company has pledged up to 21 days of free housing for 100,000 refugees from Ukraine — partnering with HIAS and other organizations.
"Since 2017, our partnership with Airbnb and Airbnb.org has enabled HIAS to help more than 20,000 refugees find short-term housing in Ecuador, Colombia, Peru, Guyana and the United States," said Jessica Reese, HIAS' Vice President for Institutional Development. "This new initiative will allow refugees safe, temporary housing so they can get their bearings as they plan their next steps."
Jazukiewicz said private housing options like this are critical for vulnerable groups like people with health problems, people from the LGBTQ community, or people of color who have faced discrimination and struggled to find Polish hosts through other channels.
Jazukiewicz and her boyfriend have independently hosted Ukrainian guests in their flat since early March and she said they have become like part of the family. Still, after the trauma people have gone through to leave Ukraine, Jazukiewicz said giving them an option to live independently is crucial. "I think [having a] separate space for them is really important to put their minds together and to feel something that looks like home for a while."
The increased demand from refugees has only exacerbated housing shortages in big cities like Warsaw, said Benjamin Cope, who oversees partnerships for refugee support for Our Choice. "Before the war, flats were really difficult to find, especially flats for rent." Cope said innovative solutions for housing are helping organizations overwhelmed by the extent of the humanitarian need. "[The partnership of] Airbnb.org and HIAS is an additional resource," he said. "It's great that there's another possibility."
"In time of need, organizations like HIAS are our eyes and ears on the ground. Their work to support refugees fleeing Ukraine is a testament to their commitment to vulnerable communities, and we are proud to work with them to offer people who have experienced unimaginable hardship a comfortable place to stay while they plan the next step of their lives," said Katherine Woo, Executive Director of Airbnb.org.
Masha Dmytruk, who is coordinating the HIAS Airbnb.org project for Our Choice, experienced the challenge of trying to find housing firsthand. When she arrived in Poland from Ukraine in the first week of March, she couldn't find an apartment in Lodz, the city in central Poland where she was staying. "It's a really big problem, the accommodation from the first days of the war," she said. She ended up staying with a friend of a friend for a few weeks before shifting to Warsaw to start working.
But Dmytruk said housing shortages for refugees will worsen during the summer months because temporary housing options like tourist hotels are starting to reopen for regular business. At the same time, Ukrainians are staying in Poland because they want to return to Ukraine as soon as possible. "A lot of them don't want to go somewhere far," Dmytruk said. "They don't want to immigrate for a long time, for years. They are waiting just to come back home."
Bezkorovaina's sister Maryna traveled back to Ukraine late last month to see her husband and son, who weren't allowed to leave the country because of military conscription. They urged her not to return until things are safer. Bezkorovaina said she would consider making a similar trip to see her own husband, but with Masha in tow, she said it is not worth the risk. "With a child, it's too dangerous to go back."
For now, the family is happy to be staying in an Airbnb where they don't have to worry about housing for a few weeks. Although their futures in Poland remain uncertain for the time being, their criteria for housing are straightforward. "We only had one wish: not bombs," Bezkorovaina said. "It was the only wish, just safety."