Paving the Path to Freedom for Iran's Religious Minorities
By Caroline Gobena and Sheeva Seyfi
Aug 28, 2014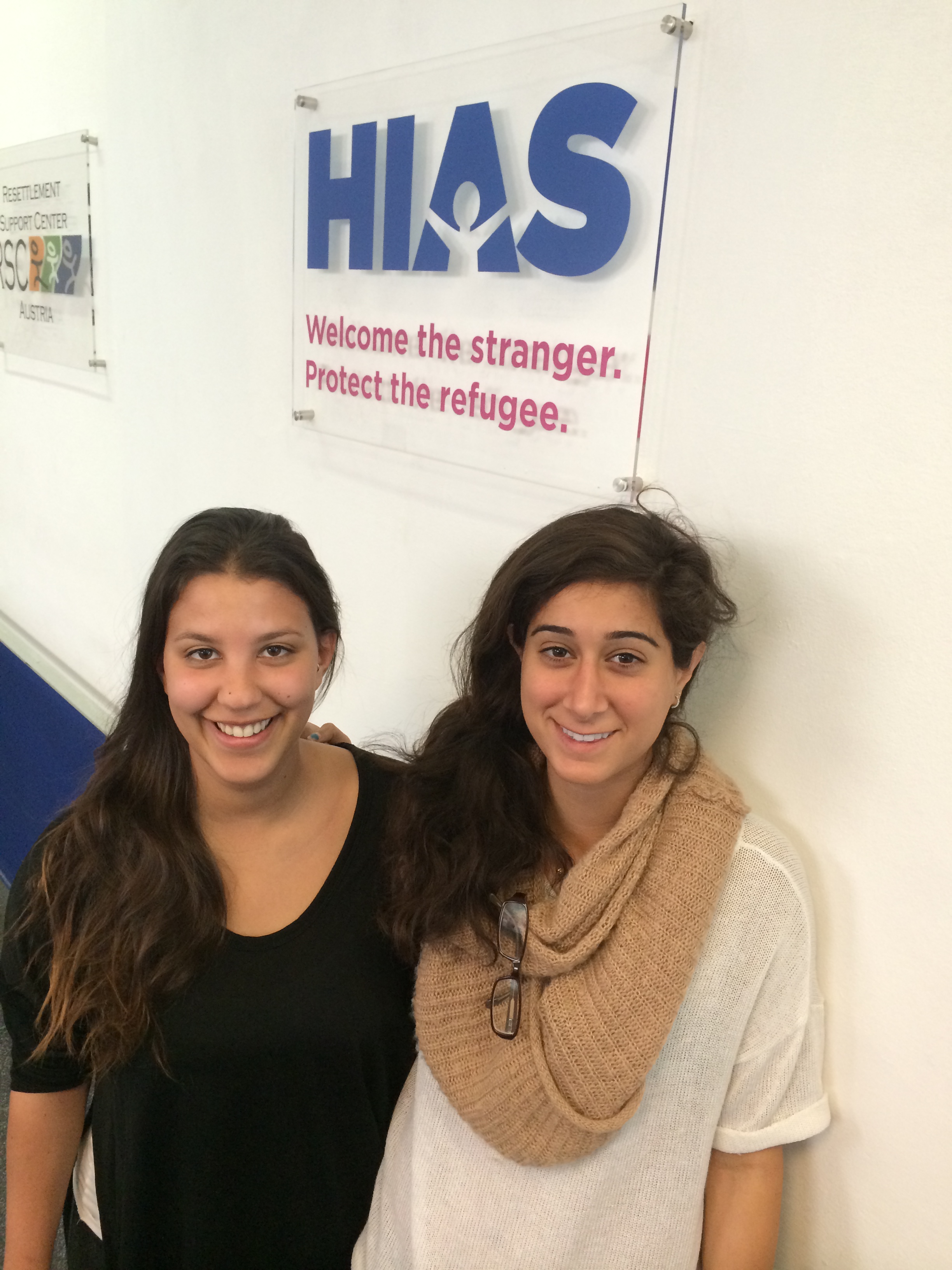 Systemically persecuted, Iranian religious minorities cannot apply for resettlement to the United States from Iran because there is no U.S. embassy. Instead applicants—Armenian and Assyrian Christians, Baha'is, Jews, Mandeans and Zoroastrians—begin the application process in Iran, then leave everything behind and go to Vienna to begin the next phase of their journey.
Through its work as a Resettlement Support Center in Vienna, HIAS is authorized by the U.S. State Department to assist Iranian religious minorities applying for resettlement to join relatives in the United States. On behalf of the U.S. government, we have been operating the Resettlement Support Center (RSC/Austria) since 1983.
This summer, HIAS re-launched the Internship Program in Vienna. This program gives interns time in each part of the office to better understand overseas refugee processing. In addition, the interns focus on a particular area of interest through a personal project.
Rather than learning about the challenges refugees face by reading about them, Caroline Gobena and Sheeva Seyfi joined HIAS' Vienna team for a ten-week summer internship where they applied what they have studied about the refugee experience to gain a first-hand understanding of the psychological and emotional impacts of persecution, the application process, and transition to a new life.
"Our ability to interact with applicants gave us incredible insight," they said.
Sheeva particularly appreciated working with the Public Liaison Unit, where refugees and HIAS employees work together to break down the barriers to resettlement that are often specific to each case.
Caroline enjoyed the opportunity to assist with case work interviews. "I was excited to find my own style of interacting with the applicants and to build a more emotional understanding of the particular difficulties daily life for religious minorities in Iran."
Ultimately, they said the practical experience they got with HIAS helped them decided how to apply their interest in human rights and refugee issues to their professional careers.
*RSC/Austria is funded by the United States Department of State's Bureau of Population, Refugees and Migration.