Ninth Circuit Ruling a Win for Refugees
By Rachel Nusbaum, HIAS.org
Jun 12, 2017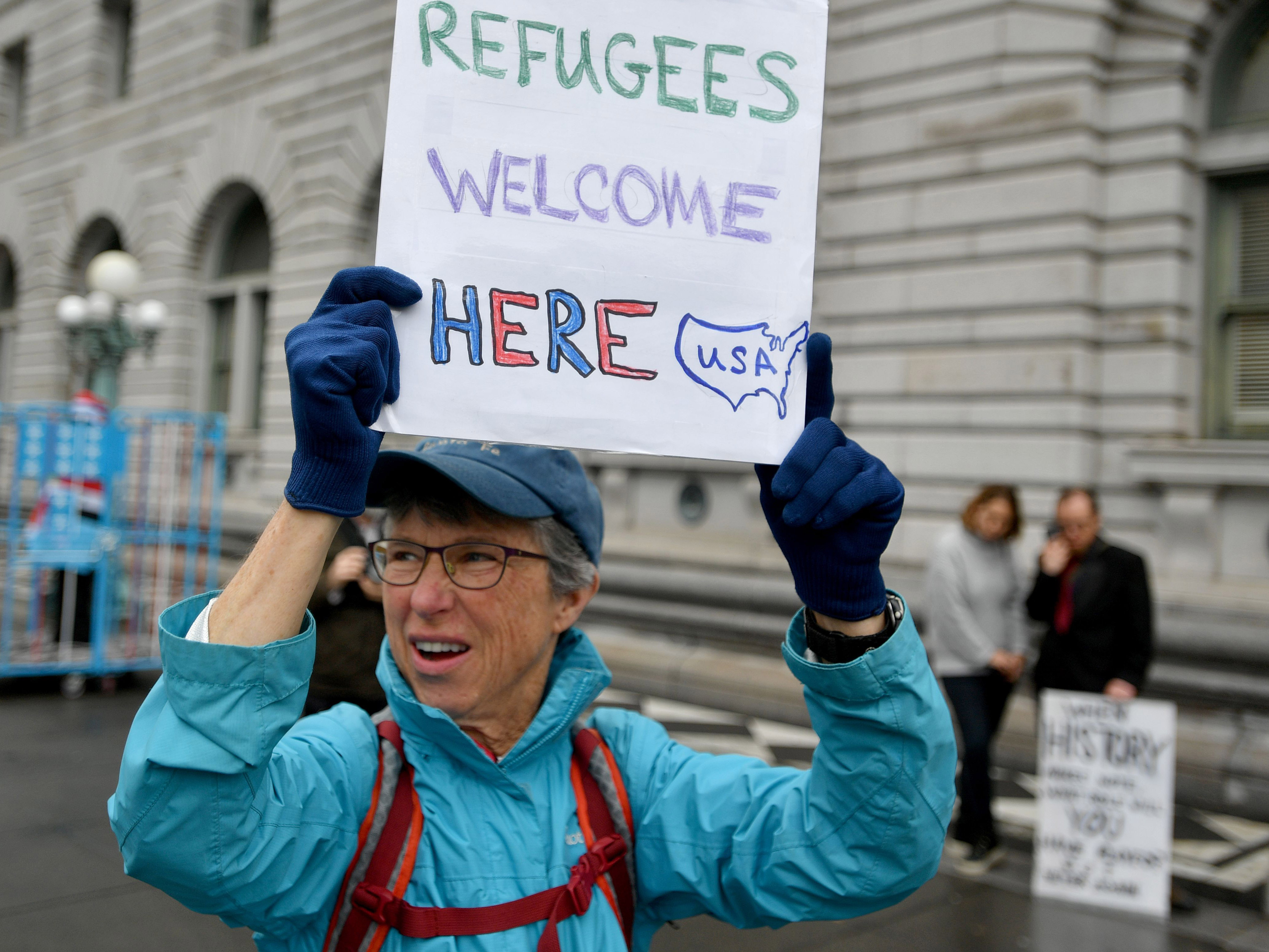 (JOSH EDELSON/AFP/Getty Images)
A three-judge panel from the United States Court of Appeals for the Ninth Circuit ruled unanimously to keep the refugee and Muslim ban on hold, the second defeat for the March 6 executive order at the federal court level.
"Once again, the courts have affirmed that discriminating against someone on the basis of their religion or nationality runs contrary to our country's founding values," Mark Hetfield, president and CEO of HIAS, said of the ruling.
"There have been dark periods in the history of the United States when we have 'banned' victims of war or marginalized groups. As a nation, we must resist the temptations to return to being a country that defines itself by who it keeps out, as opposed to who it welcomes," said Hetfield.
The decision specifically references the brief HIAS, USCRI and IRC—three organizations who work directly with refugees—filed in support of the challenge. Allowing this order to take effect would, among other things, "curtail children's ability to travel to the United States to obtain life-saving medical care, undermine the efforts of religious organizations in the United States rendering humanitarian aid...impose additional hardship for child refugees already facing violence and trauma, [and] immediately harm refugees who will be denied entry and risk the vitality of entire refugee assistance programs and resettlement efforts," according to the court.
The administration has already appealed to the Supreme Court to review the Fourth Circuit's ruling on the order. However, barring specific intervention from the highest court, this decision will allow refugees to continue finding safety in the United States through the refugee admissions program—an important victory for some of the world's most vulnerable people.
For more on the legal challenges to this executive order, click here.