Listen: Podcast Explores Life on Lesvos
By Sharon Samber, HIAS.org
Apr 05, 2021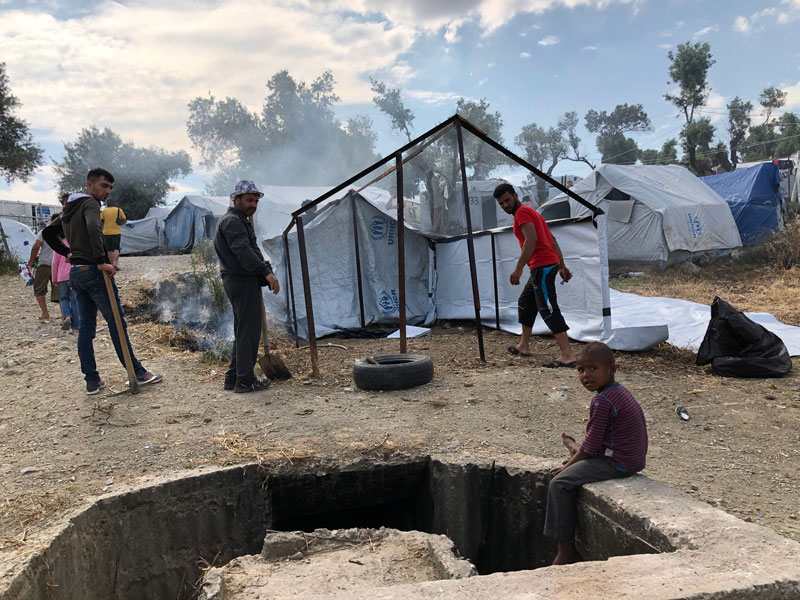 (Bill Swersey/HIAS)
More than a million refugees fled to Europe in 2015 and many came to the Greek island of Lesvos, hoping to start a new life. The flow of refugees has slowed since then but thousands still try to find refuge on the island, and it has become a dangerous place to stay, without safety or stability.
In the latest episode of Crossing Borders, the HIAS podcast, we hear about asylum seekers who make the ardous journey to Lesvos but then struggle to navigate the Greek asylum system and end up stuck in squalid conditions in the overcrowded Moria refugee camp, much of which was destroyed by fire in September 2020.
"Moria was actually a horrible place--dangerous, very overwhelming," says Elina Sarantou, HIAS Greece's program coordinator.
HIAS Greece opened up a legal aid office on Lesvos in 2016. HIAS lawyers work with asylum seekers like Abdul and his family, refugees from Afghanistan who are now trying to restart their lives. Hear their story and how HIAS is helping them and many others.
Listen to the latest episode of Crossing Borders to learn more. Subscribe to Crossing Borders today via Apple Podcasts, Spotify, Stitcher or wherever you get your podcasts.