House Passes Bill Targeting Syrian and Iraqi Refugees
By Rachel Nusbaum, HIAS.org
Nov 20, 2015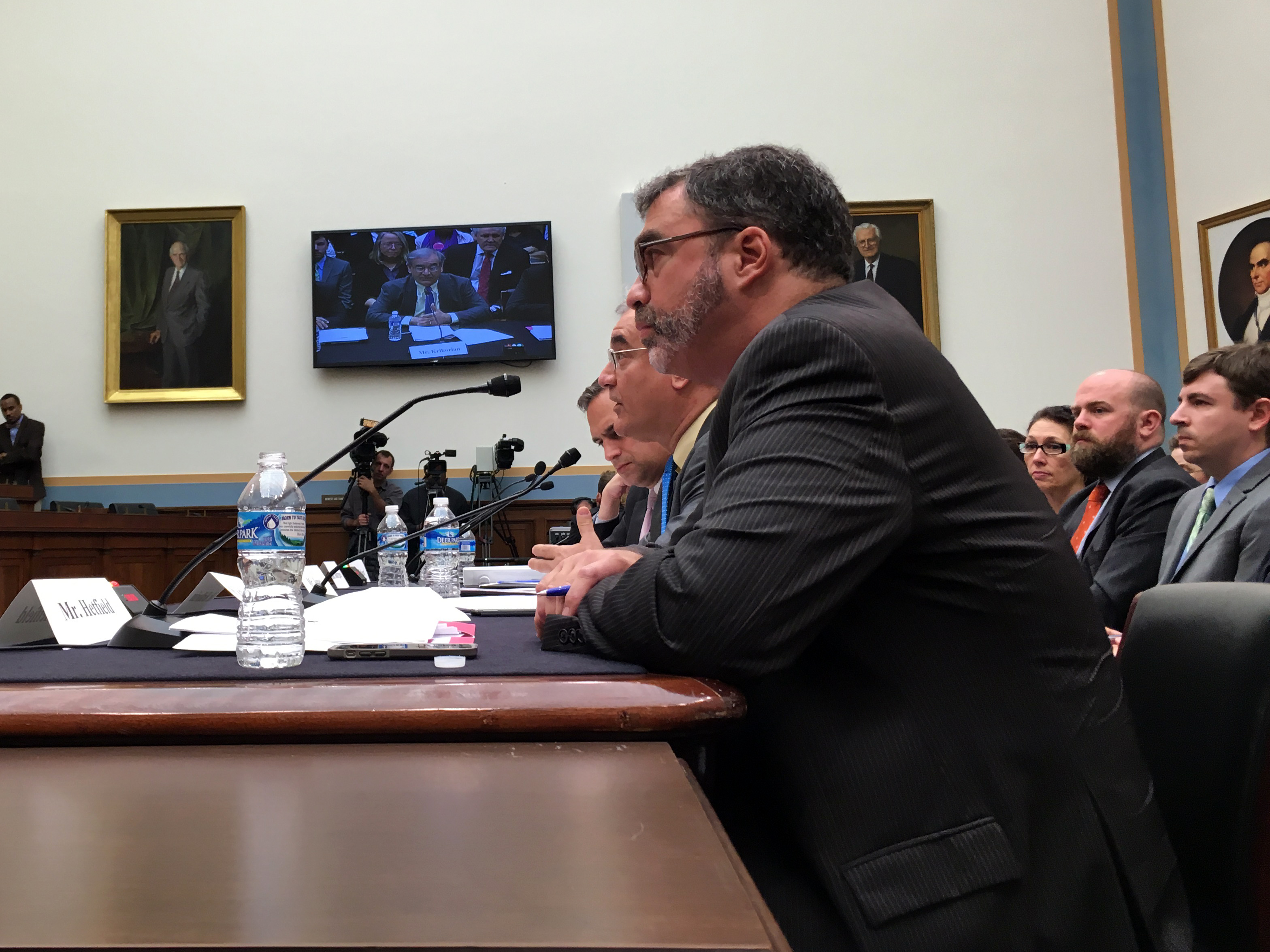 (Rachel Nusbaum, HIAS)
On Thursday the U.S. House of Representatives passed a bill that, if put into law, would restrict resettlement of Syrians and Iraqis refugees fleeing tyranny and terror in their home countries.
H.R. 4038, the American Security Against Foreign Enemies Act of 2015, would require the director of the F.B.I., the secretary of the Department of Homeland Security and the director of national intelligence to all confirm that each resettlement applicant from Syria and Iraq poses no threat to the United States.
Melanie Nezer, vice president for policy and advocacy at HIAS, the global Jewish nonprofit that protects refugees, explained why the "American SAFE Act of 2015", which passed by a vote of 289-137, would have negative repercussions if it moves forward.
"For decades, the United States has been a leader in refugee protection and a beacon of hope for persecuted peoples. Yet the legislation the House approved would effectively shut the refugee program down indefinitely for Syrians and Iraqis while a new bureaucratic procedure is put into place," Nezer said.
"Our concern is that this adds a huge layer of bureaucracy to an already bureaucratic process," Nezer told The Atlantic. "This is just going to cause delays that could take years."
"Refugees are already more thoroughly vetted and screened than any other visitors to the United States," Nezer explained. "Our national security agencies, including the Department of Homeland Security and the National Counterterrorism Center, have decades of experience using the existing vetting process successfully. This bill threatens a very successful, highly secure humanitarian program, and I am deeply disappointed that the House chose to overlook that fact when passing this bill."
Mark Hetfield, president and CEO of HIAS, was on Capitol Hill delivering testimony Thursday morning, as the House prepared to vote on this particular piece of legislation. He was one of five witnesses at a House Judiciary Committee hearing on the Syrian refugee crisis and its impact on the U.S. Refugee Admissions Program.
President Obama has indicated that he will veto the measure, should it reach his desk. First, however, the Senate will need to consider it.