HIAS v. Trump: Updates from the Courthouse
By Rachel Nusbaum, HIAS.org
Mar 15, 2017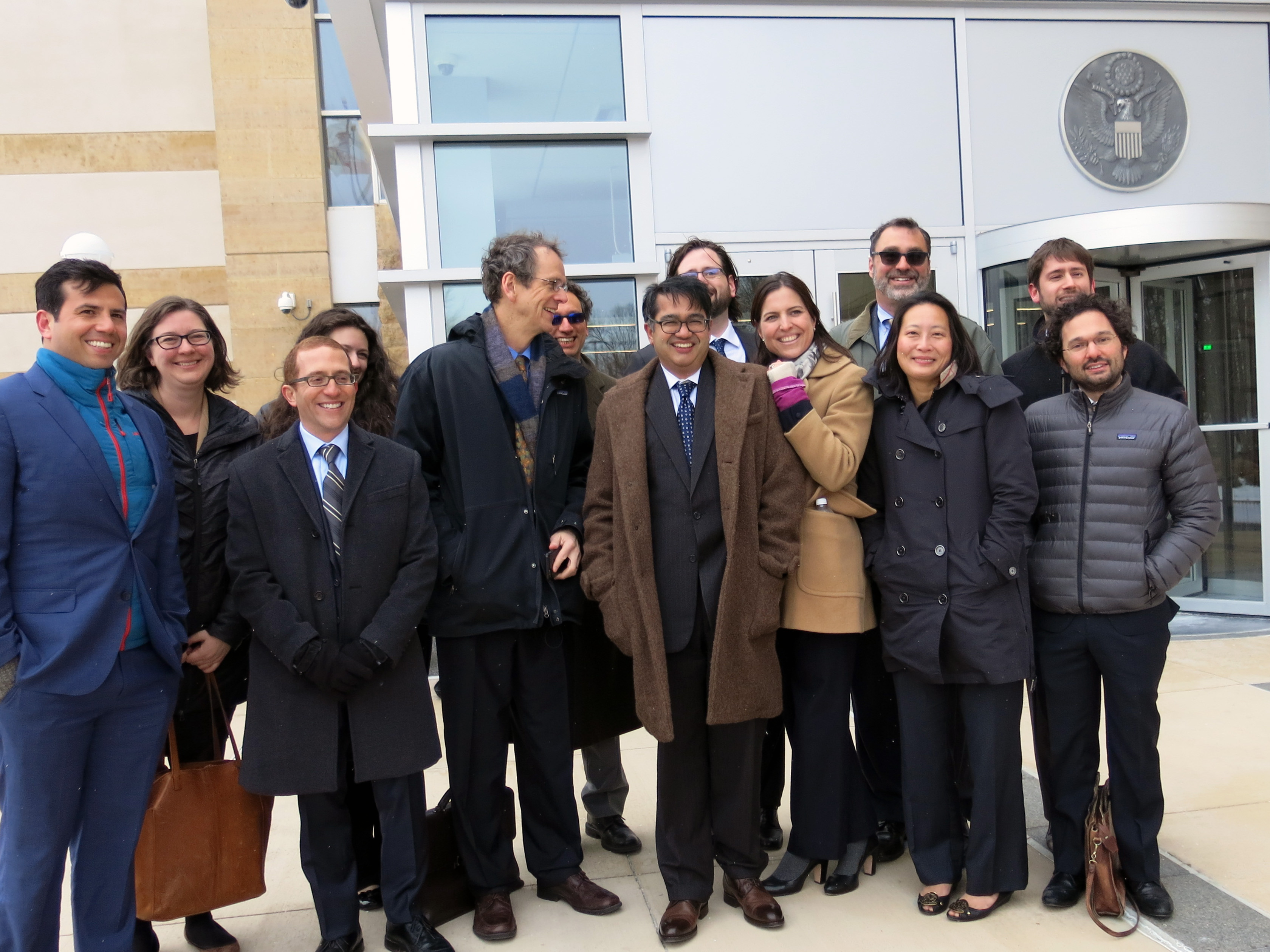 (Rachel Nusbaum/HIAS)
An emergency hearing was held today in U.S. District Court in Greenbelt, Maryland, to hear a request by HIAS and others to block the revised executive order enacting President Trump's refugee and Muslim ban.
That ban is set to take effect at 12:01 a.m. on March 16, unless one of the three courts currently hearing challenges to the ban intervenes to restrain or enjoin the order.
With the clock ticking, lawyers from both the ACLU and the National Immigration Council argued on behalf of HIAS, IRAP and several individual plaintiffs that this unconstitutional order would cause irreparable harm and that the court should act to prevent this.
One specific example of the damage, which NILC lawyer Justin Cox mentioned during his remarks, is the case of a Somali man who came to the U.S. in 2009 as a refugee, and was resettled by HIAS.
Mr. Mohomed is now a U.S. citizen. He has already been deeply and personally harmed by this order because it is preventing him for reuniting his family. He has already waited through years of separation from his wife and nine children, who have all been approved to come to the U.S. as refugees.
If this order is allowed to take effect, they will have another indefinite wait ahead of them.
As ACLU attorney Omar Jadwat also noted during his arguments this morning, there is "clear evidence of an improper purpose" – in other words, the record reflects the discriminatory intent behind the ban.
The discriminatory impact is also clear. The six countries singled out by this order are all predominantly Muslim countries. The majority of refugees admitted to the U.S. in the last year have been Muslim. The government's lawyers argued today that because an exception for religious minorities in these predominantly Muslim countries was removed, there is no religious discrimination and thus no reason for the court to rebuke the administration for violating the constitution's establishment clause.
But as lawyers for HIAS and our co-plaintiffs pointed out, the anti-Muslim views contained in this order have already harmed many individuals, including Muslim refugees who came to this country believing it to be a beacon of freedom – including freedom of religion.
As a result of the so-called pause on refugee admissions and the six country ban, their religion has been condemned and many will be separated from their families indefinitely.
U.S. District Judge Theodore Chuang said he would "take the matter under advisement" and that he would issue a ruling hopefully (but not necessarily) today.
Time is running out.