HIAS and UNHCR Strengthen Long-Standing Partnership
By Max J. Rosenthal, HIAS.org
Dec 22, 2020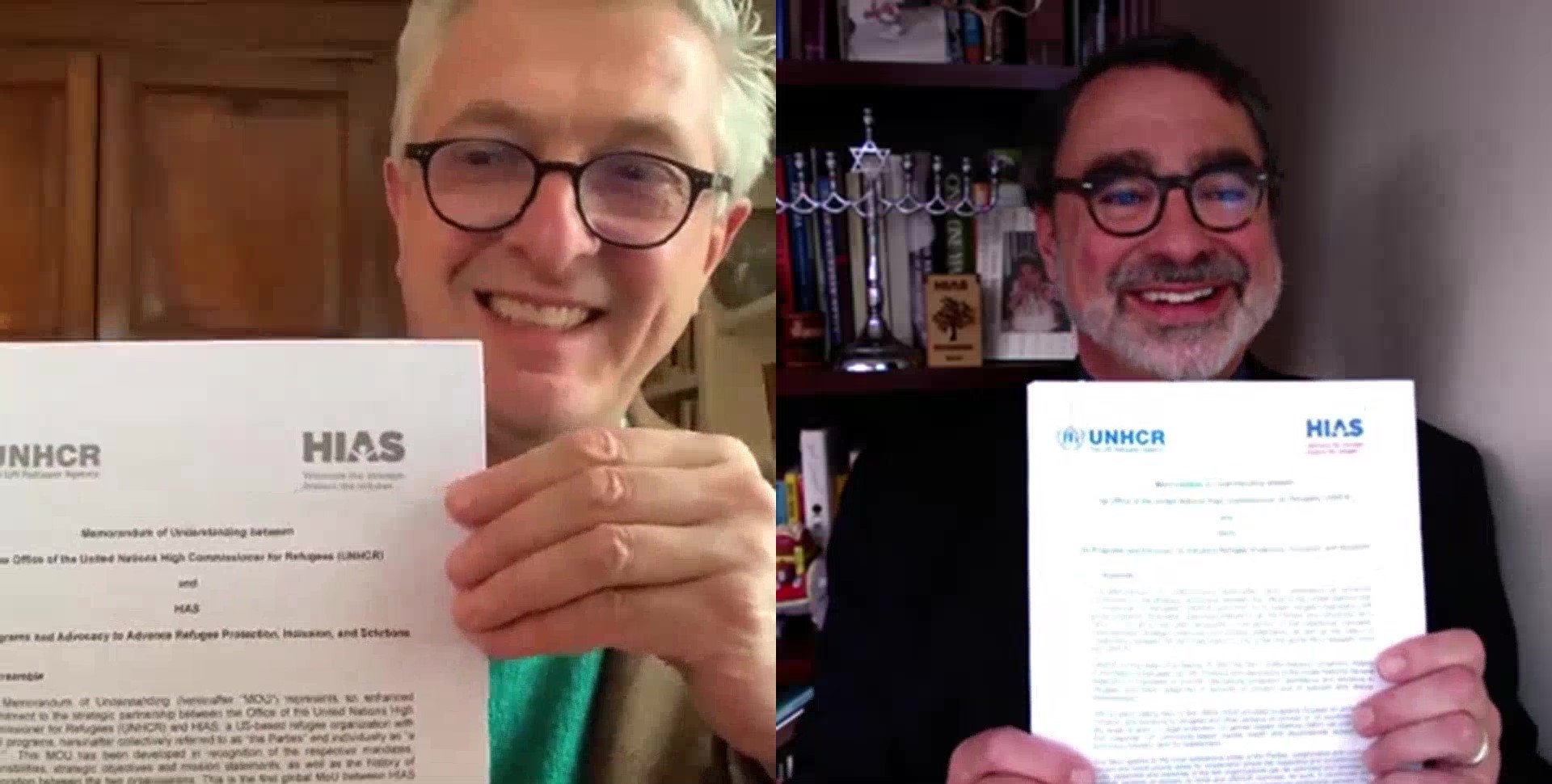 (HIAS)
The leaders of HIAS and UNHCR, the U.N. Refugee Agency, signed a memorandum of understanding, or MoU, on Dec. 22 that will strengthen the decades-long cooperation between the two organizations.
While UNHCR and HIAS have worked side-by-side to assist refugees around the world, the MoU is the first formal cooperation agreement between the groups. "This global MoU builds on this long history of partnership and brings it to a whole new level," said HIAS President and CEO Mark Hetfield during a virtual signing ceremony.
Filippo Grandi, the U.N. High Commissioner for Refugees, praised HIAS' "long and distinguished service to humanity," focusing particularly on HIAS' current work in fighting gender-based violence, providing mental health support, and helping refugees integrate into local economies.
The MoU focuses on "further strengthening [the] strategic relationship at the global, regional and national levels" on all three of the issues Grandi mentioned, as well as legal support and resettlement.
"Every day, HIAS and UNHCR staff around the world work together to support forcibly displaced people and their host communities," said Raphael Marcus, HIAS' senior vice president of programs. "The MoU we signed today is a testament to this partnership and more importantly, it will allow HIAS and UNHCR to enhance their combined efforts and continue creating a positive impact for refugees around the world."