HIAS, Airbnb Help Mothers Make New Homes
By Sharon Samber, HIAS.org
May 07, 2021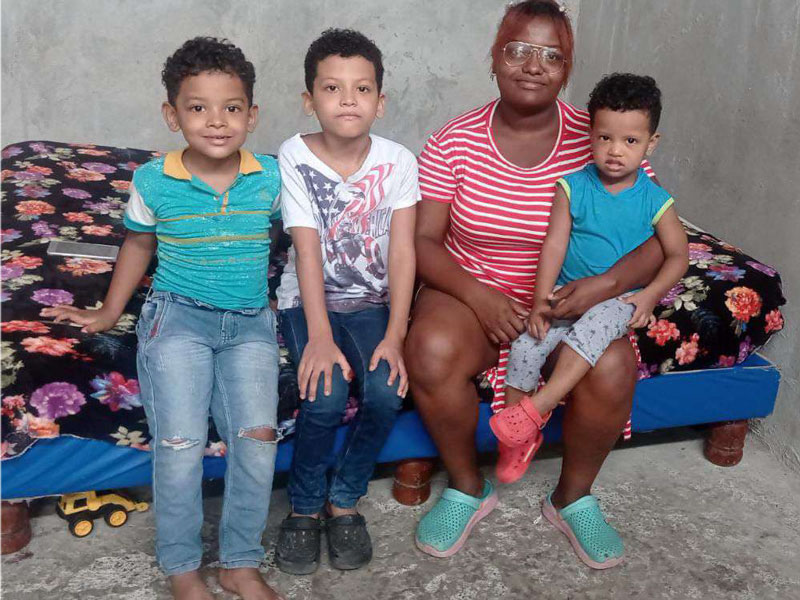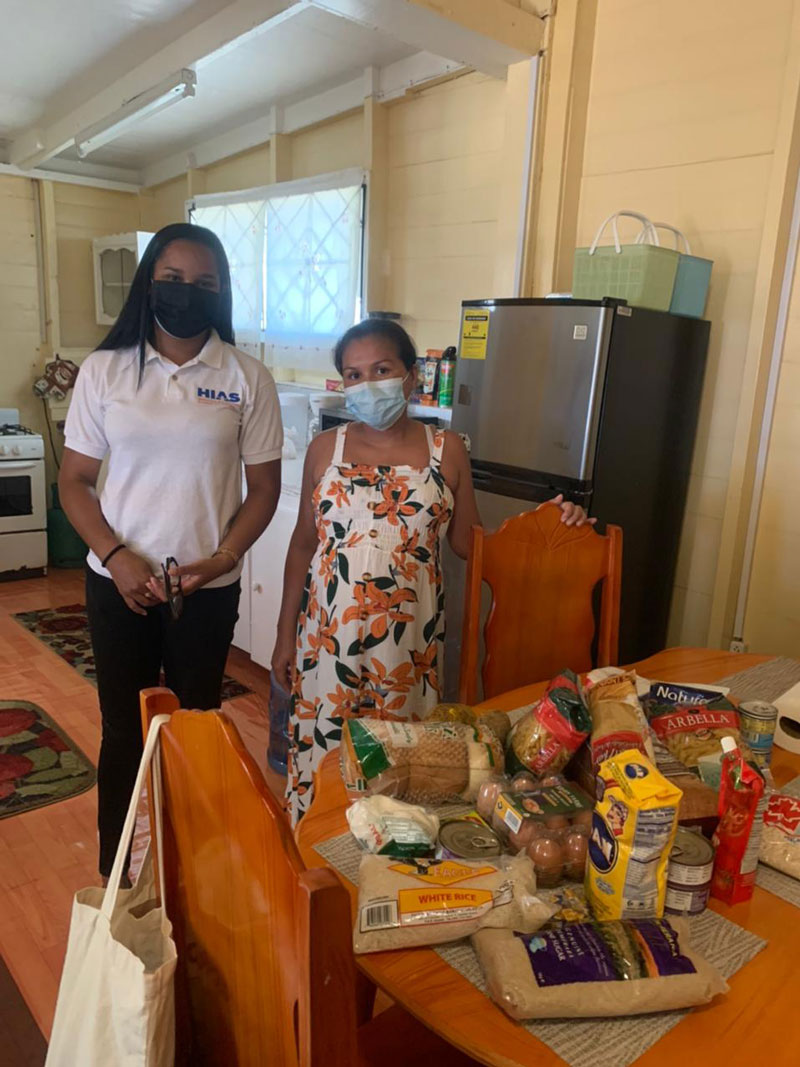 A home is more than a house; it is shelter, cover, warmth, and often, kindness.
Since 2019, HIAS and Airbnb have worked together to provide emergency shelter for refugees and forcibly displaced persons. The partnership that started in Ecuador and the U.S., before expanding to Peru and Colombia in 2020, ensures refugees can safely settle into their new country and find a temporary place to stay for health issues or plan next steps in their migration path. In 2021, HIAS scaled its response to the Venezuelan refugee crisis by launching a program in Guyana.
This Mother's Day we bring you the stories of several women whose family life was disrupted but found a place to stay to keep their families safe.
Gina, Rusmary, and Odiarquis (Ecuador)
Gina is a chef who left Colombia taking her young daughter and a single suitcase with a bag of clothes. At first she found work washing dishes and then she learned about HIAS. "You gave me a roof over my head," she said, recalling how HIAS connected her with an Airbnb host home. Gina is now working and taking several courses and says she has to be strong for her daughter. "This beautiful work of being a mother never ends," she said.
When she first arrived from Venezuela Rusmary had nowhere to sleep so she stayed in the street. Then someone told her about HIAS and she stayed at the home of Odiarquis. Rusmary, who gave birth during her Airbnb stay, is now renting a place and taking the first steps to stability. Odiarquis is Cuban and she herself was a refugee who left her country with her young children. "Being a mother pushes you to move forward, and being a host allows me to support families who, like me, are looking for a better future for themselves and their children," she said.
Carolina (Guyana)
Carolina, a Venezuelan mother of five children, lives in an indigenous community in the hinterland area of Mabaruma in Guyana. In Mabaruma, there are limited health services so Carolina went to the capital city of Georgetown to give birth to her baby. She was treated at the local hospital, but was discharged and asked to come back at a later date. Having nowhere to stay, Carolina sought support from HIAS and was able to stay at an Airbnb. Two days later she gave birth to a healthy baby boy. Carolina had a few more days at the home before returning to be with the rest of her family. The Guyanese people have warmly welcomed Venezuelans in need, noted Andrea Ortiz, HIAS Guyana's programs manager.
Davielys (Colombia)
Davielys Crespo Alvares, a mother of three girls, came to Colombia from Venezuela. Because of COVID-19 her husband lost his job and the family needed temporary housing in Barranquilla. HIAS helped her find a place for several weeks. "Shelter is the most important thing for us," Davielys said. "We need to find a safe place for our daughters."
Belen and Marcia* (Peru)
Belen and Marcia, a mother and daughter who lived together in Venezuela, had to separate to start a new life in Peru. Belen went first to Lima and Marcia had to raise her three children without her mother for the first time. HIAS Peru's country director Erika Alfageme said that, in 2020, HIAS Peru helped 95 families find a temporary and safe place. More than half of those families had mothers as the head of household or mothers travelling alone with children like Belen and Marcia. "Each day I missed her even more," Marcia said. "I decided to leave everything behind to be with my mother and for my children. In union lies strength."
*Pseudonyms used to protect clients' safety.