Former HIAS Executive Director Martin Wenick Dies
By Max J. Rosenthal, HIAS.org
May 13, 2020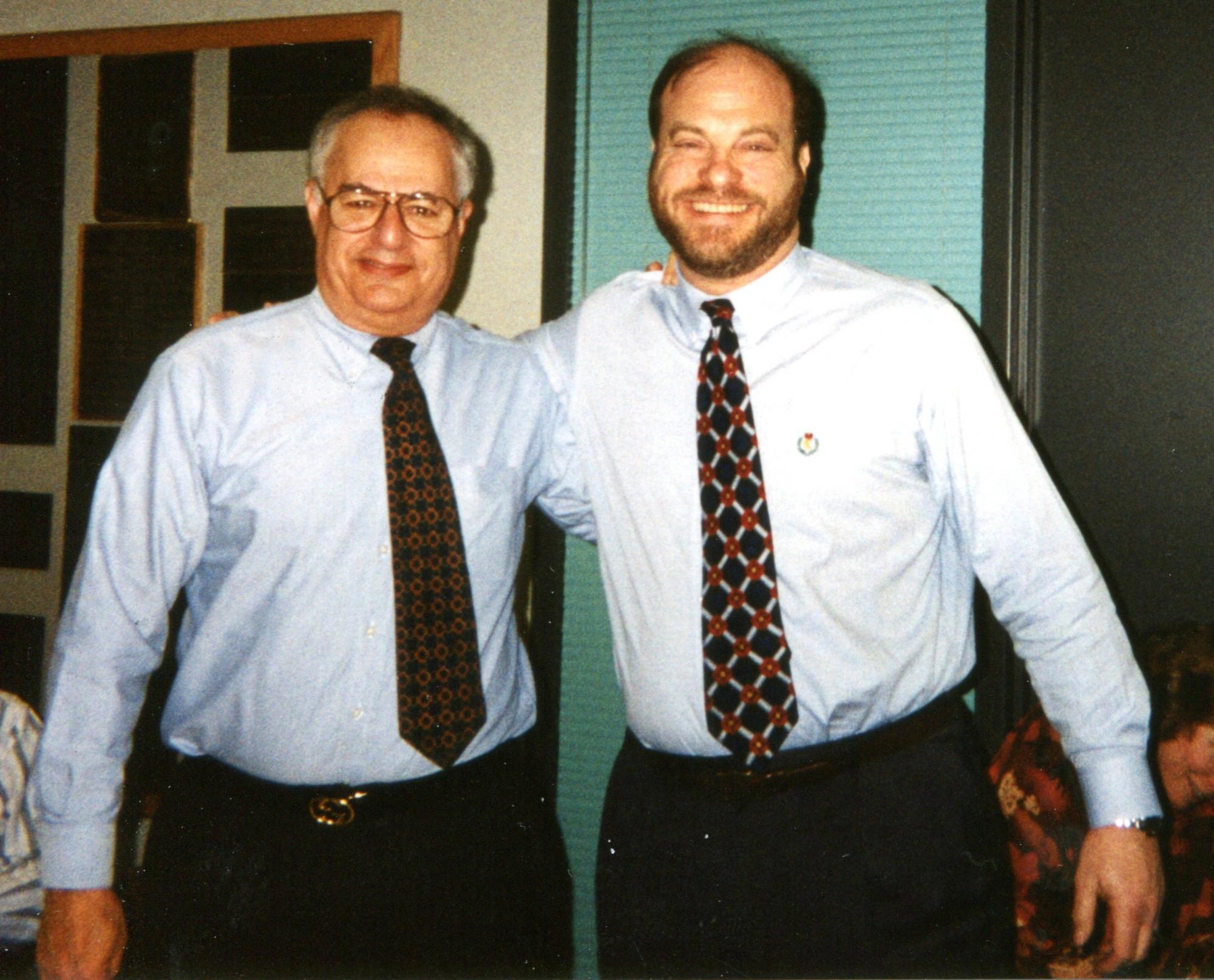 HIAS archive
Martin A. Wenick, a long-serving U.S. diplomat and former executive director of HIAS, died of complications from COVID-19 on May 7. He was 80.
Mark Hetfield, HIAS' president and CEO, remembered Wenick as "the ideal defender of refugees" because of his diplomatic experience and passion for human rights. "He was a great leader of HIAS, and I will always be grateful for everything he taught me, for the example he set, and for the opportunities he gave me," said Hetfield.
Wenick served as executive director of HIAS from 1992 until his retirement in 1998. Under his leadership, HIAS resettled tens of thousands of Soviet Jews, brought the final remnants of Syria's Jewish community safely to the United States, and helped members of the Baha'i faith escape persecution in Iran, among other initiatives. "Marty was a strong advocate for refugees and immigrants of all religions and ethnicities, putting HIAS on the path we are still on today," said Hetfield.
Wenick was born in Jersey City, New Jersey, on May 15, 1939, and grew up nearby in the small town of Caldwell. Appropriately for a future Foreign Service officer, he took an early interest in world affairs and social studies, making sure to read the newspaper each day. At Brown University, where he enrolled in 1957, he majored in history and began learning Russian.
In the summer of 1960, Wenick spent a month studying in the Soviet Union. He was in Moscow during the trial of Francis Gary Powers, the pilot of a downed U-2 spy plane, and he remembered both the trial and the intense interest he received from ordinary Russians.
"Whenever we were out on the street, crowds would come around us and ask questions about how much money we made and what did our parents do and what type of house we lived in," he said during a 2010 interview for the Association of Diplomatic Studies and Training. That time in the USSR "sort of whet my appetite for further study about the Soviet Union," he said.
In January 1962, just a few months after his graduation from Brown, Wernick began his training as a Foreign Service officer. It was the start of a 27-year State Department career that included numerous positions in Washington as well as postings in Afghanistan, Czechoslovakia, Italy, and the Soviet Union.
Wenick was stationed in Moscow from 1970 to 1974, a period when many Soviet Jews were agitating for the right to leave the country and settle in Israel or the West. The demands of the "refuseniks" — Soviet citizens, mostly Jews, who were refused visas to leave the USSR — clashed with the prevailing U.S. foreign policy of the time. The Nixon administration hoped to ease tensions with Soviet Union and had little interest in provoking Moscow by promoting human rights for dissidents.
But Wenick made sure to extend his personal support to the Soviet Jewish community wherever he could. Yuli Wexler, a refusenik who met Wenick in Moscow during that period, remembered receiving an invitation from the diplomat to a party at the U.S. ambassador's residence. With Soviet guards stationed outside, no refusenik would have been able to walk through the front doors. Instead, Wenick hatched a plan.
"I would have to jump at the prearranged time and place into Martin's car with the diplomatic plates, in a James Bond fashion, and then he would speed into the courtyard," said Wexler, laughing at the memory. The stunt, he said, was typical of Wenick's willingness to "push the envelope as much as it was possible" to support the refuseniks.
"For Martin to do it...was incredibly important and speaks volumes about his character," said Wexler, who now serves on the HIAS board of directors.
Danny Grossman, whom Wenick befriended and mentored at the State Department, remembered Wenick's "very warm presence" and belief in his work. "He wasn't just putting square pegs into square holes," said Grossman, now the CEO of the Jewish Community Federation of San Francisco. "He really cared about the work he was doing."
After Wenick retired from the State Department in 1989, he went immediately to work as the executive director of the National Conference of Soviet Jewry. Three years later, in 1992, he took the same position at HIAS.
In his later years, Wenick and his wife, Alice Tetelman, lived in the Washington, D.C., area and kept up their passion for travel by renting out vacation homes in Italy. "They always found the best in what they saw or what they experienced or the food they ate," said Grossman. "They were just really great travelers and adventurers."
Wenick is survived by Tetelman and will be greatly missed by his friends and former colleagues at HIAS.