EU-Turkey Deal Shows EU "Failure" on Refugee Crisis, Says HIAS CEO
By Rachel Nusbaum, HIAS.org
Mar 20, 2016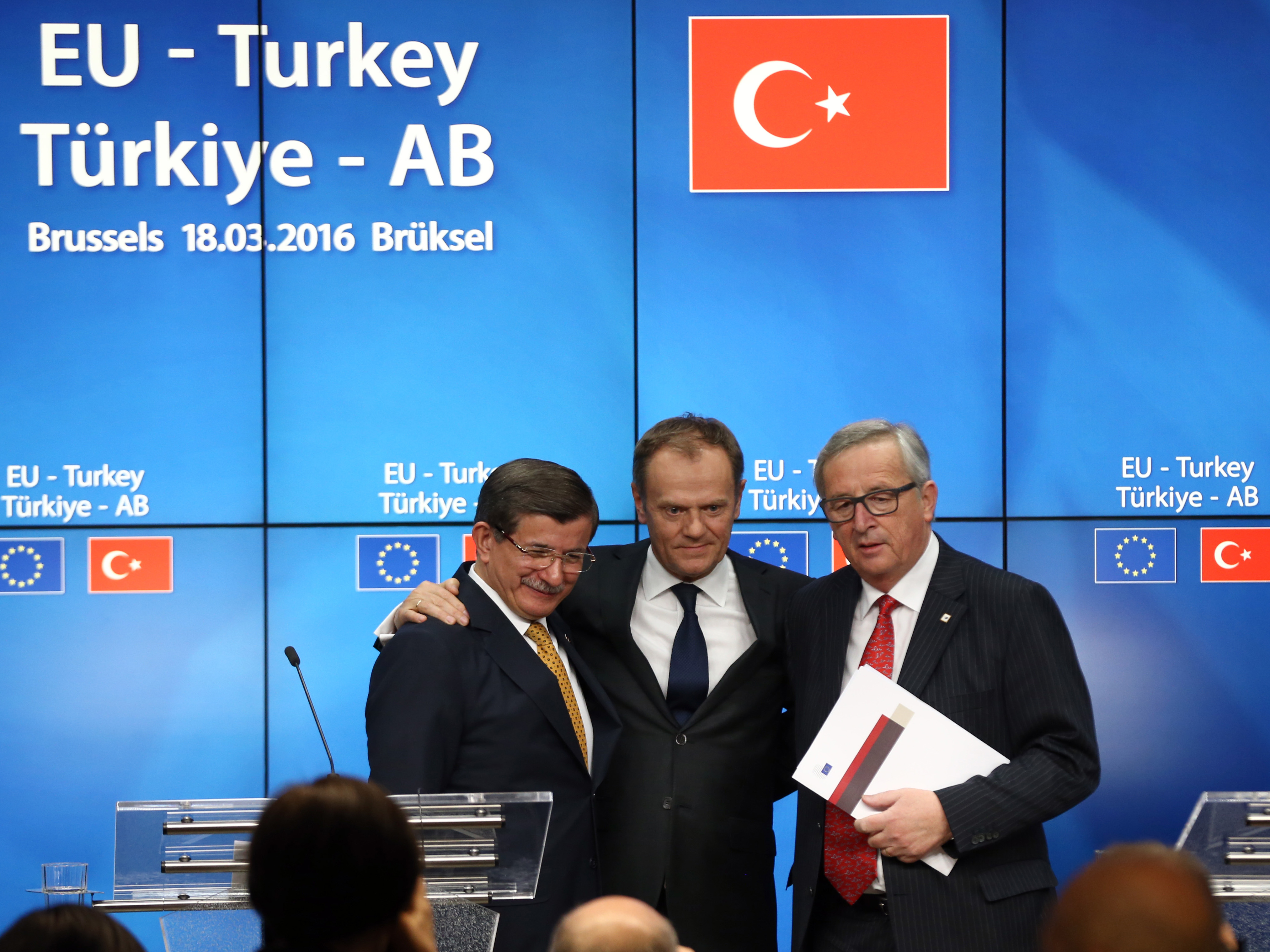 (Carl Court/Getty Images)
The European Union and the Turkish Government struck a deal on Friday to return refugees and migrants who make it to the E.U. back to Turkey.
"Under the deal, which goes into effect Sunday, virtually all migrants who attempt to enter Europe via the Aegean Sea — including Syrians fleeing war — will be sent back to Turkey," reports The Washington Post.
Leading organizations concerned with human rights, refugee protection and the rights of asylum seekers have criticized the agreement and questioned its legality.
"At this time of the most overwhelming refugee crisis since the Second World War, refugees need more countries to do more to protect refugees. Unfortunately, while some states are paying more, they are actually doing less, trying to outsource refugee protection to buffer countries like Turkey," said HIAS President and CEO Mark Hetfield, reacting to news of the deal.
"Countries like Turkey, Lebanon and Jordan host millions of refugees, while more distant countries take advantage of geography by turning their backs and closing their doors. Some governments may write big checks, but they still slip that check under a closed door. This is exactly what the European Union is doing now."
"The EU was supposed to lead the way as a community of nations that shares responsibility with one another. They have failed. Germany and Sweden have been generous in welcoming refugees, but most other countries in Europe have not risen to the occasion. This has created an unsustainable scenario. As a community of nations the EU is proving to be a total failure, and the agreement with Turkey underscores that failure," Hetfield said.
Meanwhile, the BBC reports that "thousands of people protested in support of refugees and against racism" on Saturday, with rallies in London, Athens, Barcelona, Amsterdam, Geneva and elsewhere.