Celebrating Refugee and Asylum Seeker Mothers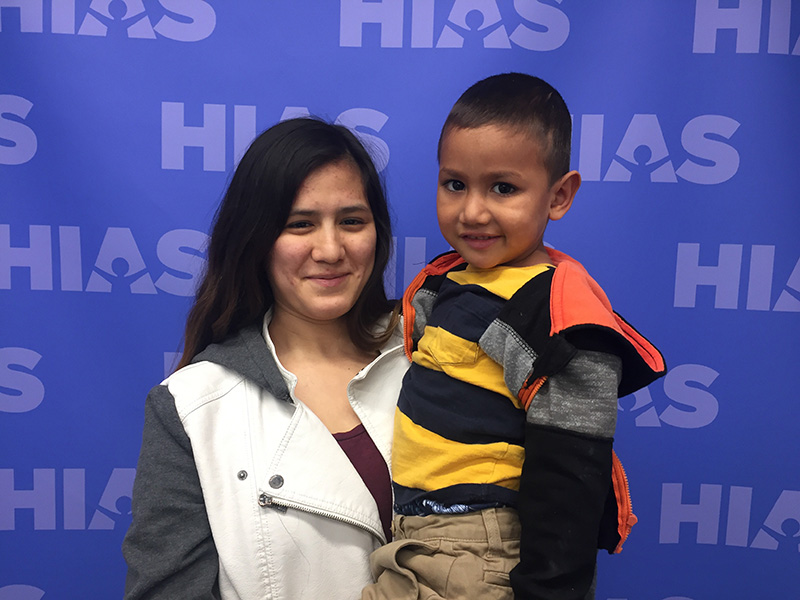 (HIAS)
This Mother's Day, HIAS celebrates refugee and asylum seeker mothers from around the world who give everything to build a safer future for their families. Against all odds, these women forge on so that their children can grow up free of fear and violence.
In Chad, Abderrahmane, a Darfuri refugee and single mother of four, jumped at the chance to learn how to make bread and support her family. "I learned how to make various types of bread that I had never seen before and which have now become my source of living," she said. "Since I acquired these skills, my life has changed for the better for I am now able to take care of myself and my children. I can now send them to school like other children."
Denia, an Afro-Indigenous woman from Honduras, spent years selling clothes on the street, struggling to raise her son and daughter while living with an abusive husband and receiving death threats from gang members. Facing ongoing violence inside and outside of the home, she finally decided to make the tiring and traumatic journey to the U.S., where she recently won asylum with the help of HIAS.
After escaping an extremely abusive relationship in El Salvador which forced her to leave her infant son behind with her mother, Elizabeth fled to America, ending up in Maryland. After more than a year and a half of making her case, she was granted asylum and continued to fight for 14 more months in order to bring her toddler son over. Daniel and Elizabeth were just reunited this spring.
Refugee and asylum seeker mothers find innovative ways to make a living and feed their kids in impossibly hard conditions. They travel through unknown lands and fight bravely to win asylum for their families. And when they finally reach safety, their work continues in helping their kids assimilate into new lives and cultures.
It takes incredible strength and courage to do what they do. So please join us in recognizing refugee and asylum seeker moms from around the world who go above and beyond, today and every day. They are building the future we all need.
Share this post with family and friends for Mother's Day