Celebrating Diversity This National Welcome Week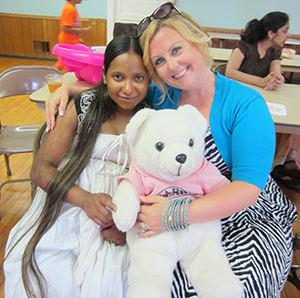 HIAS and our Ohio partner, US Together, are joining a nation-wide effort to highlight the contributions of refugees and immigrants across American communities.
During the week of September 13-21, 2014, National Welcoming Week encourages events that bring together U.S.-born Americans and more recently arrived refugees and immigrants in a spirit of unity.
Us Together, HIAS' partner in Cleveland, has organized a full-week agenda of events from an Ethiopian coffee ceremony, to live jazz at a Lebanese restaurant, to jewelry making at the local Asian Bazaar (and many more!).
Danielle Drake, from US Together says, "I see each of these events as an awareness night where we can introduce everyone to some of the entertaining and interesting aspects of the cultures of our refugee communities."
In addition to working in partnership with local social service organizations across the U.S. to help refugees become acculturated and self-sufficient, HIAS advocates for better understanding from elected officials about who refugees are, how they contribute to our communities, and how we can eliminate barriers to their integration.
HIAS, in collaboration with several national refugee agencies, coordinates the Linking Communities Project: Creating Welcome for Refugees (TLC Project) which empowers local stakeholders to develop strategies for this work.
National Welcome Week is sponsored by Welcoming America, which has provided their expertise to the TLC Project and has been a tremendous resource to many of HIAS' resettlement partners and their communities, cities, and counties.
For more information, to host an event in your community, and for tools and ideas, please visit www.welcomingamerica.org