A Record-Smashing Year for Global Displacement: What You Need to Know
By Rachel Nusbaum, HIAS.org
Jun 21, 2016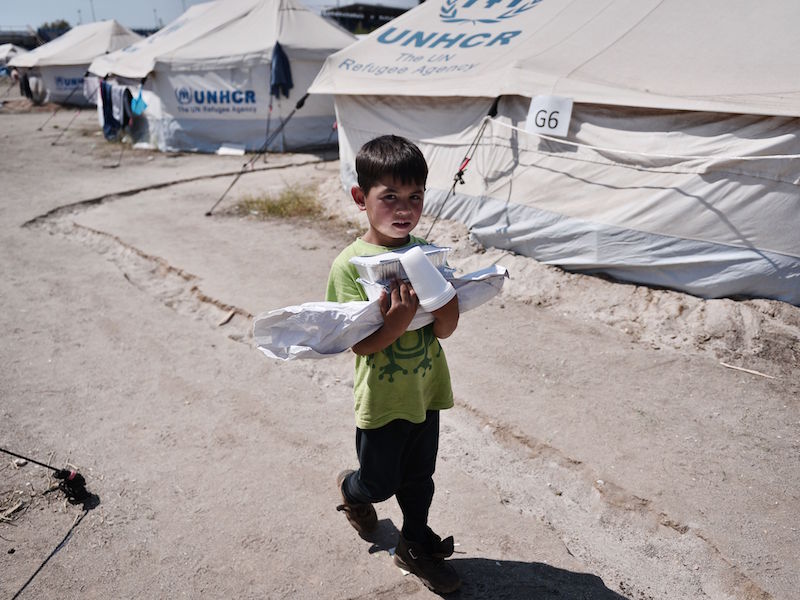 (LOUISA GOULIAMAKI/AFP/Getty Images)
More than 65 million people were displaced by war and persecution by the end of 2015, according to a report released on World Refugee Day by the U.N. refugee agency. This sets a new record for global displacement, surpassing not only the roughly 60 million who were displaced at the end of 2014, but even shattering the previous global record set in the aftermath of World War II.
Here's what you need to know:
-An estimated 12.4 million people were newly displaced due to conflict or persecution in 2015 according to the annual Global Trends report, released on World Refugee Day. This includes 1.8 million newly displaced refugees and 8.6 million people who were displaced within the borders of their own country.
-On average, 24 people were forced to flee each minute in 2015, according to the report. Compare that to 6 per minute in 2005.
-More than half of refugees, a full 51 percent, were children and many of them had been separated from their parents or were travelling alone.
-One out of every 113 people on Earth have been displaced from their homes according to the latest UNHCR tally. That means nearly one percent of the global population was either a refugee, an asylum-seeker or internally displaced within their own country at the end of last year.
-Developing regions hosted the vast majority of the world's refugees. 86 percent of the refugees under UNHCR's mandate, or nearly 14 million people, live in developing regions. Turkey, Pakistan and Lebanon hosted the biggest refugee populations of any nation in 2015, with Turkey alone hosting 2.5 million.
-More than half of all refugees came from Syria, Afghanistan and Somalia. These three nations were the source of 4.9 million, 2.7 million and 1.1. million refugees, respectively.
Want to learn more? Click here to read HIAS' response to this important new report. You can also watch our inspiring new #WorldRefugeeDay video to see an example of what HIAS, and local communities, are doing now to welcome some of these refugees to the United States.
Ready to get involved? Find out how you can help us respond to this unprecedented global crisis.