A Reading for Yom Ha'Shoah
By Rabbi Rachel Grant Meyer, Director of Education
Apr 21, 2017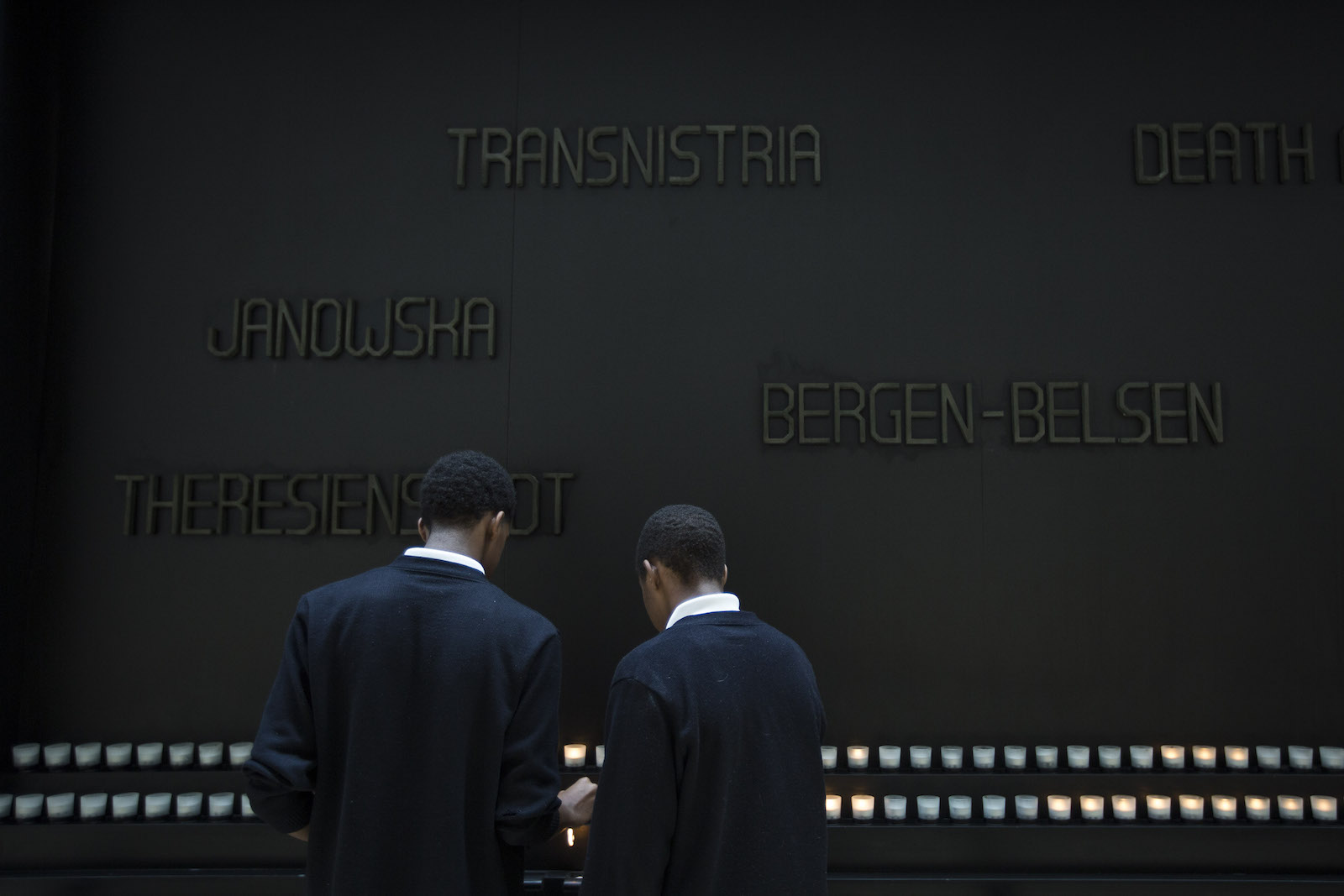 (Drew Angerer/Getty Images)
Not even a week after we conclude our Passover celebrations, we find ourselves observing Yom Ha'Shoah.
Against the backdrop of Passover's imperative to free ourselves and others from narrow places, we remember the six million Jews and millions of LGBTQ people, people with disabilities, Roma, Jehovah's Witnesses and others who perished in the Holocaust.
Sadly, today, so many around the world continue to be persecuted for who they are. The Jewish people knows well the peril of denying these people refuge.
This year, in the midst of the worst refugee crisis in recorded history, we can deepen our Yom Ha'Shoah observances by weaving into our commemoration the experiences of today's refugees who are fleeing violence and persecution using the reading below.