Volunteering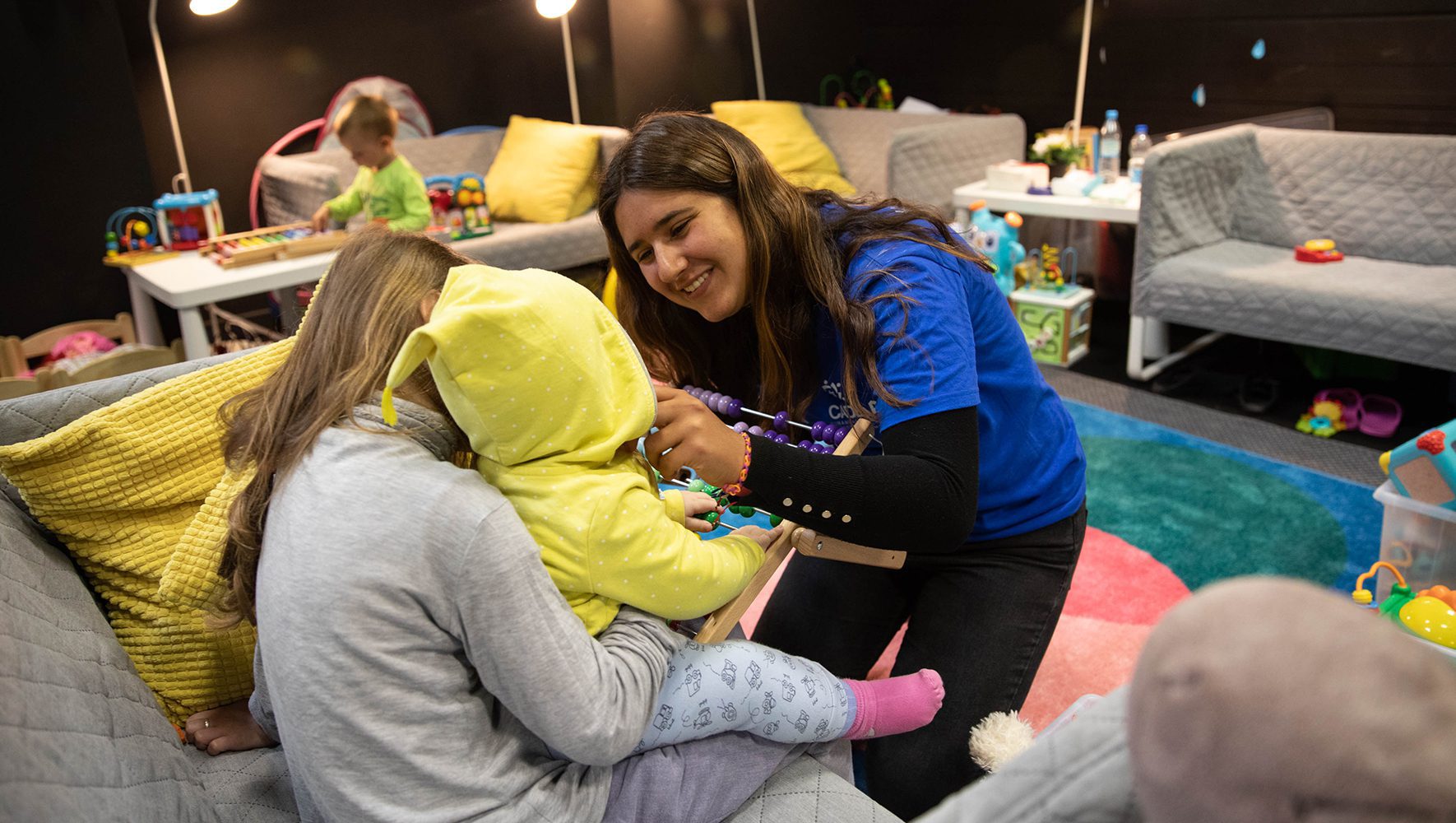 Wherever your congregation is located in the United States, HIAS can help you find opportunities to organize volunteers to help refugees and other displaced people right in your backyard. From setting up apartments for newcomers or putting together dignity kits for asylum seekers to spearheading resettlement support for a newcomer family's first six months, there is wide range of ways to assist displaced people to fit your congregation's capacity. Exact options available through HIAS will depend on where you live. See ways to connect below, and please reach out to us directly for help navigating these options in your community.
Volunteer with HIAS Resettlement Partners
In over 20 communities across the United States, HIAS' network of resettlement partners are working on the ground to help refugees resettle and integrate into their new communities. These partner organizations likely have volunteer needs that your congregation can help fill. Click here to find out if there is a HIAS resettlement partner in your community and how to contact them.
Private Sponsorship
Whether or not your community is located near a HIAS resettlement partner, you can engage in direct resettlement work through Welcome Corps, a newly launched governmental program for private sponsorship of refugees. We at HIAS can help your congregation navigate the process as your private sponsorship organization, equipping you to spearhead resettlement for a refugee family to your community. For more information, email welcomecircles@hias.org.
Opportunities in the New York and Washington, D.C. Areas
With HIAS' U.S. headquarters located in New York and Silver Spring, M.D., opportunities to volunteer directly with HIAS are available for congregations in the greater New York and Washington, D.C. areas. For Washington D.C., contact dcvolunteer@hias.org. For NY, contact NYCvolunteer@hias.org.
Opportunities for Individuals
If you are interested in helping as an individual rather than organizing your congregation to help, see the range of opportunities here, including a pro bono program for lawyers.