The Trump Administration Just Quit the Global Migration Pact
By Elizabeth Mandelman, Guest Contributor
Dec 04, 2017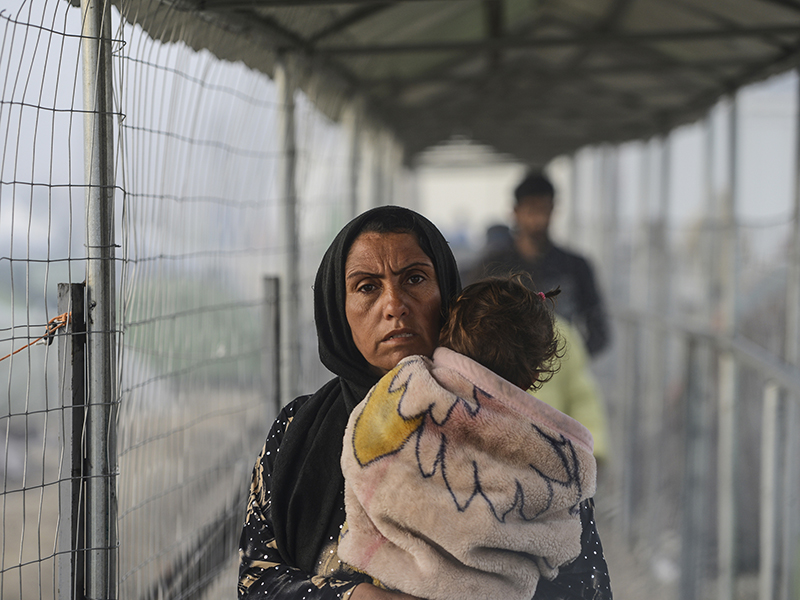 (Bulent Kilic/AFP/Getty Images)
Just over a year ago, in September 2016, world leaders convened for the UN General Assembly in New York to address the displacement of more than 65 million people around the world. This was the first high-level gathering in history focused exclusively on refugees and migrants.
The outcome was the adoption of The New York Declaration for Refugees and Migrants, a global commitment to improving the human rights and protections of refugees and migrants. It was supported by all 193 UN Member States, including the United States. At the time, President Obama called for empathy for the "innocent men and women and children, who, through no fault of their own, have had to flee everything that they know, and everything that they love."
This weekend, the Trump Administration abruptly announced its decision to walk away from the Global Compact on Migration, citing inconsistencies between U.S. immigration policies and provisions in The New York Declaration.
Although U.S. representatives participated in discussions about the New York Declaration at the latest General Assembly just a few months ago in September 2017, The New York Times reported that the administration now considered these talks, designed to address the unprecedented flow of uncontrolled global migration, as a "subversion of American sovereignty." Foreign Policy called the President's move "a blunt signal that the United States is no longer interested in forging a concerted response to the world's burgeoning migration crises."
By adopting the New York Declaration in 2016, the international community agreed to work together to strengthen and expand mechanisms to protect the displaced. Included in The New York Declaration was a decision to work towards the 2018 adoption of The Global Compact for Safe, Orderly and Regular Migration. The Migration Compact is intended to improve coordinated responses among Member States, and to develop a framework for international cooperation, on migration.
"At a time when U.S. leadership is needed more than ever on the issue of migration, President Trump has removed our country from global migration talks, and is therefore making the United States increasingly irrelevant to the global migration debate," said Mark Hetfield, HIAS' president and CEO.
"The Trump Administration's decision to isolate the U.S. from the international community as it seeks to address global migration marks yet another abdication of U.S. leadership," he added.
Elizabeth Mandelman is director of policy and advocacy at HIAS. To stay up to date on all the latest news on HIAS' work, follow us on Facebook, Twitter and Instagram.