The Genesis Prize Foundation Awards HIAS $100,000 Challenge Grant
By Gabe Cahn, HIAS.org
Mar 13, 2018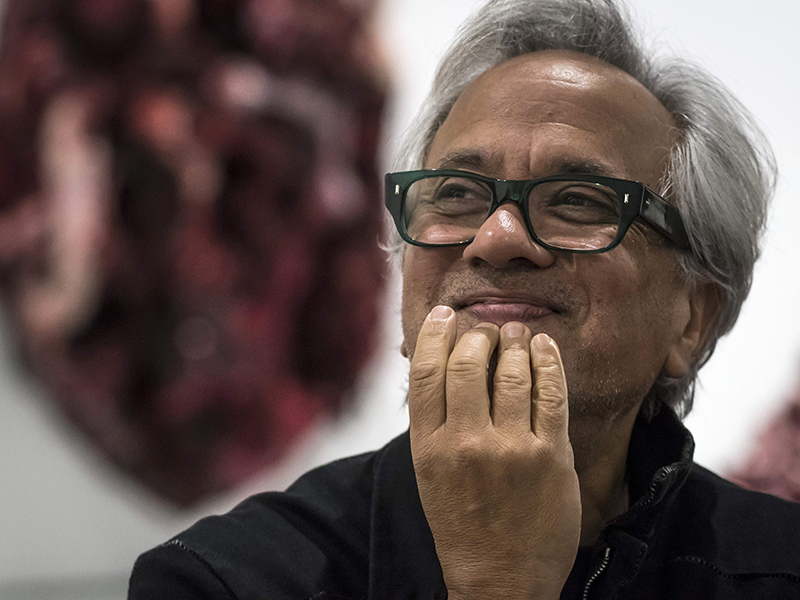 (Jean-Philippe Ksiazek/AFP/Getty Images)
Today, The Genesis Prize Foundation (GPF) and 2017 Genesis Prize Laureate Anish Kapoor announced a $100,000 challenge grant to HIAS, the global Jewish nonprofit that protects refugees. The new gift comes just weeks after GPF and Kapoor, a world-renowned artist and human rights activist, announced grants to five prominent NGOs, including HIAS, totaling $1 million.
"The current refugee crisis is one of the greatest humanitarian disasters of our time," said Stan Polovets, Co-founder and Chairman of The Genesis Prize Foundation, commenting on the new gift to HIAS.
"Given its track record of providing support to and advocating on behalf of refugees, HIAS is well positioned to improve the lives of tens of thousands of individuals seeking a new destiny, free of turmoil and uncertainty."
The $100,000 follow-up grant, which HIAS will match dollar for dollar through donations during the Passover holiday, will help strengthen the capacity of local faith leaders, refugees, and resettlement partners in communities across America to advocate in support of immigrants and refugees.
"HIAS is proud to have The Genesis Prize Foundation and sculptor and activist Anish Kapoor as partners in advancing HIAS' mission to ensure that refugees can find welcome, safety, and freedom," said Mark Hetfield, president and CEO of HIAS.
"This generous gift is especially meaningful as we approach Passover and reflect on the Jewish people's historic refugee experience," he added.
The Genesis Prize is a global award created to celebrate Jewish achievement and contribution to humanity. Launched in 2013, the Prize is financed through a permanent endowment of $100 million established by the Genesis Prize Foundation. All previous laureates have selected causes about which they are passionate.
To contribute to the challenge grant match, click here.