Protecting Refugee Survivors of Sexual and Gender Based Violence
By Rachel Nusbaum, HIAS.org
Jun 16, 2017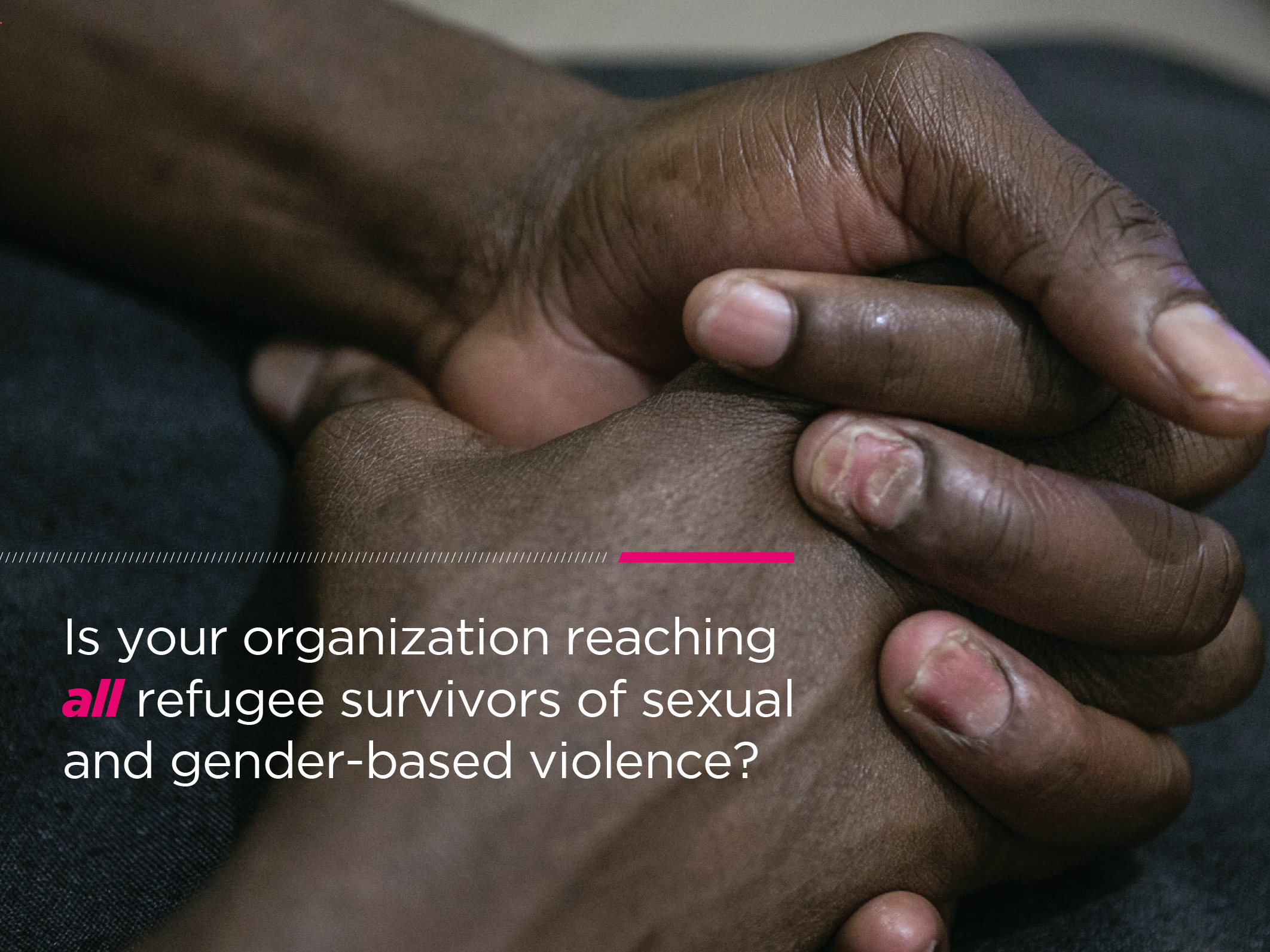 "Refugees are strong. They have to be, to survive not only the events that drove them from home, but the trauma of flight. But being strong doesn't make you invincible. Our job is twofold: to help refugees find safety and, once they do, to help them start to heal," said HIAS Associate VP for Global Programs Rachel Levitan.
Refugees are particularly vulnerable to sexual and gender-based violence, or SGBV, whether in their home countries, during migration or in countries of asylum. Perpetrators can be their own family members, community leaders, gangs, police or military.
Many aid groups provide services to help refugees recover from SGBV and help prevent it from happening again. However, HIAS has reported based on extensive field research that stigma, shame and fear–whether of reprisals by perpetrators, marginalization by the community or mistreatment by service providers–inhibit many refugees from disclosing SGBV experiences to aid workers, and this means they may not actually get the services designed to help them.
HIAS' research also shows that certain groups are even less likely to get SGBV services: older refugees, refugees with disabilities, male survivors and sexual minorities. Not only are survivors in these groups left to deal with the severe mental, emotional and physical effects of SGBV on their own, but many face tremendous social stigma, making their access to safe shelter, employment and other services close to impossible.
HIAS wants to change that.
In the lead up to World Refugee Day, which falls on June 20, Levitan presented HIAS training materials to a gathering of humanitarian groups at the UNHCR-NGO Consultations in Geneva from June 14 to 16.
"These materials are a critical new tool to ensure that service providers can reach and serve some of the most marginalized refugee survivors of sexual and gender-based violence," said Levitan.
The training guide and powerpoints give service providers, government staff and community leaders the information they need to understand the particular needs of these at-risk refugee SGBV survivors. They also provide tools to identify and place these survivors at the center of SGBV services.
Training materials are available in English, French, Spanish, Somali, Swahili and Arabic.
"Creating these training materials was a three-year process, and the results reflect all that we learned along the way. The modules are all customizable, and best of all they are completely free. I hope that anyone who works with refugees will consider using them to improve their outreach to survivors of SGBV," Levitan said.