PODCAST: Seeking Asylum in Israel
By Sharon Samber, HIAS.org
Feb 03, 2022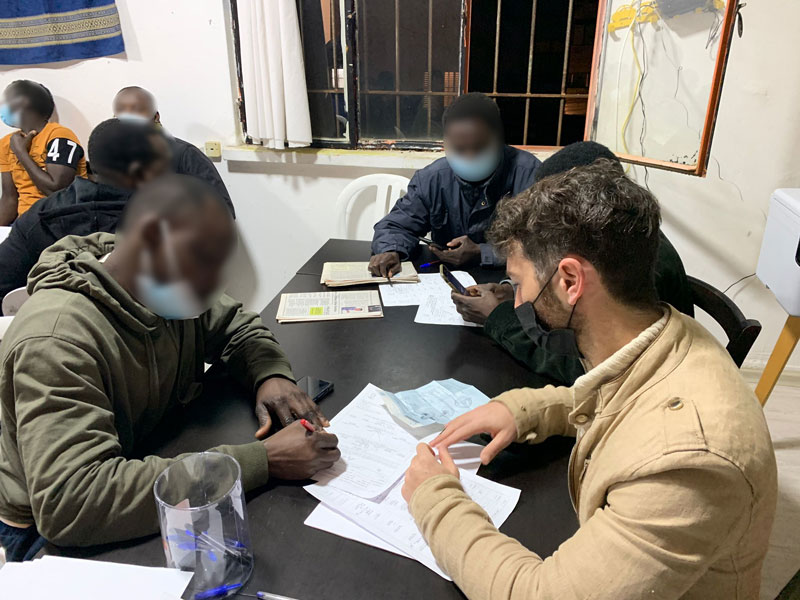 (HIAS Israel)
Monim Haroon escaped conflict in Sudan and thought going to Israel in 2012 would be the best way to start anew. But his life as an asylum seeker in Israel has been anything but easy. Monim was imprisoned, detained, and then lived for years without any rights.
In the latest episode of Crossing Borders, the HIAS podcast, we hear Monim's story and about the complicated issue of asylum in Israel. There are more than 30,000 Sudanese and Eritrean asylum seekers in Israel and most live in legal limbo with little hope for a normal future. HIAS Israel has been working for years to help asylum seekers and has made important strides, but the road is an uphill one: less than one percent of those seeking asylum in Israel have been approved.
HIAS Israel works closely with the Sudanese community and has recruited many Israeli pro bono lawyers to fight for asylum seekers' rights. A recent legal victory and positive gestures from the Israeli government could be signs of coming change, but there is still a long way to go.
Listen to the latest episode of Crossing Borders to learn more. Subscribe to Crossing Borders today via Apple Podcasts, Spotify, Stitcher or wherever you get your podcasts. Crossing Borders is produced for HIAS by Bruce Edwards, Global Audio Productions.