Playwright Sees Today's Immigration Issues in Her Family History
By Sharon Samber, HIAS.org
Jan 17, 2020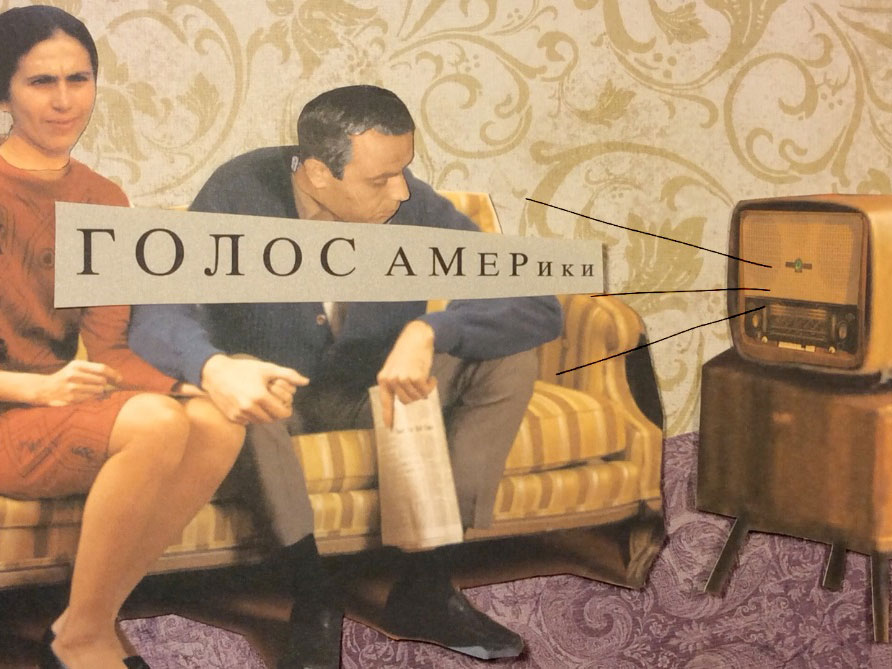 (Clara Tomaz)
How do you explain to your family your part in history? Do you just share family lore at holidays and hope they will remember and retell the stories someday?
If you are Bena Shklyanoy, and your history includes fleeing your homeland as a refugee, you take a more proactive approach. Shklyanoy began to record her family story, chronicled it on a website, wrote a play, and staged the story for not just her own family but for anyone to see.
"I realized that my children and grandchildren could not relate to the Soviet mindset or to the challenges of adjusting to a new culture, even though my two daughters immigrated with my husband and me to the United States," Shklyanoy, explained. "My play depicts my life, from my childhood under Stalin's regime to the period of 1970s emigration, which was made possible by HIAS and the American movement for Soviet Jewry."
"How Many Bushels Am I Worth?" which Shklyanoy co-authored with Kevin Olson, made its world premiere in 2018 but is back in Providence and New York this month. The unusual title of the play alludes to the 1970s U.S.-U.S.S.R. trade deal that tied the exchange of American goods such as wheat to the release of Soviet Jews.
Transforming her history into a play to be performed before audiences allowed Shklyanoy to tell what she considers a universal story. Her mother's paternal grandparents and their extended families put down roots in various townlets of the Kiev region in Ukraine; her mother's maternal grandparents lived in towns in the Pale of Settlement, where Jews were forced to live and later often persecuted; and some part of the family eventually immigrated to the United States.
"My story is in no way extraordinary," Shklyanoy insists. "My character in the play is an 'everyman' of sorts." Shklyanoy remembers that after one of the 2018 performances in Chicago an audience member cried out, "Thank you for telling my story!"
Shklyanoy believes that when it comes to family histories and immigration situations, it is crucial to understand complexities and to ask questions. As for today's immigration issues, judging others quickly or harshly is unfair, she feels, because often people who have left everything behind and fled have good reasons, even if these reasons are not immediately clear.
"Regardless of their country of origin, refugees face similar hardships, misunderstandings, and anxieties," Shklyanoy said, noting that the play underscores universal themes that remain relevant for refugees fleeing oppressive conditions around the globe today.
Although five decades have passed since the first wave of immigration of Soviet Jews to the United States, Shklyanoy says there is still the need for organizations such as HIAS to help with refugee resettlement and integration; to advocate for human rights around the globe; and to provide legal protections.
The only addresses in Shklyanoy's address book when her family emigrated were those of HIAS in Vienna and Rome. HIAS had coordinated the details of the family's schedule out of the country with Soviet authorities so its representatives stood at the door of their train car when they arrived at the Vienna train station.
For the almost five months when Shklyanoy's family waited for the entry visas to the United States, HIAS took care of the family's needs and tried hard to prepare them for their new life.
"I am eternally grateful to HIAS because without its help, I don't know if I would have been able to escape the Soviet Union," Shklyanoy said.
After seeing her play, Shklyanoy hopes that audiences will examine their own family histories and try to imagine the difficulties of fleeing a brutal regime. But she wants Americans to see some concerns that are closer to home.
"In the United States, many, many people are immigrants or descended from immigrants, however, we live in a society that is increasingly xenophobic," Shklyanoy said. "It makes the Jewish concept of 'welcoming the stranger' even more essential."