Joseline's Journey To Safety
By Gabe Cahn, HIAS.org
Oct 13, 2016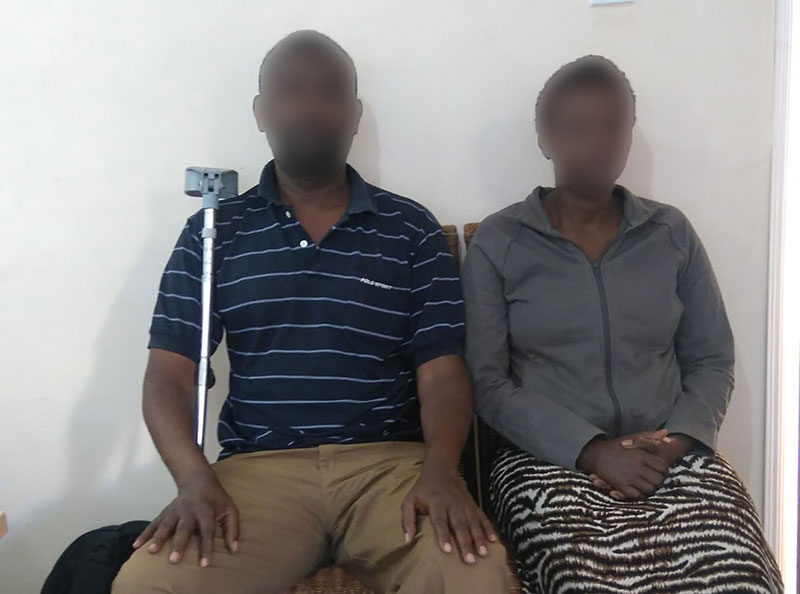 (HIAS)
In August 2013, when she was just 24, Joseline* fled her home country of the Democratic Republic of Congo after surviving a brutal act of sexual violence perpetrated by six unknown male attackers.
Suffering physically from lower abdominal pains as well as continuous bleeding stemming from the attack—and mentally from the trauma of the experience—she escaped to the Gisoro region along the Bunagana border in southwestern Uganda. After staying there for two years with her husband and their children, but fearing another attack, Joseline successfully reached Kenya in January 2015.
Then, in January 2016, Joseline was abducted by strangers who were questioning the whereabouts of her husband. She was taken to a house in Namanga, along the southern border of Kenya, where she was slapped, burnt with cigarettes and clamped with pliers.
As a result of the torture she endured, Joseline developed a hearing impairment. The incident also triggered the psychological trauma she suffered in DRC, leading to her formal diagnosis with Post-Traumatic Stress Disorder (PTSD) at Kenyatta National Hospital.
Joseline is now 27 years old, and getting a new lease on life thanks to the help she received from HIAS which allowed her to access critical medical services.
After suffering two violent attacks in three years, she approached HIAS' team in Kenya seeking social and financial assistance to help pay for hearing aids, obtain medical attention to stop her abdominal bleeding, and get treatment to alleviate her PTSD.
"Following our initial intake meeting with Joseline and her husband, we knew right away that she was in urgent need of the psychosocial services we provide to our clients," said Esther Muisyo, a case manager at HIAS Kenya.
A social assessment and home visit were conducted by HIAS' field office in Kenya, and Joseline's case was approved by a psychosocial panel, granting her financial assistance for three months, including a reimbursement for the hearing aids recommended to her at the hospital.
But the help didn't end there. HIAS, in collaboration with the Freedom from Fistula Foundation, organized for Joseline, along with seven other refugees, to attend a medical consultation clinic at St. Mary's Hospital in Lang'ata, a suburb of Nairobi, in May of this year.
She underwent a number of laboratory procedures and was prescribed medication for her bleeding condition.
Now, after years of both physical and mental trauma, Joseline is finally on the mend and continuing to go through counselling to help her manage her psychological trauma.
Joseline's husband, Matthew*, expressed sincere gratitude for help she received over the past year, saying, "Since her bleeding stopped, she is happier and the whole family is very happy. I have no words to say thank you."
*Names have been changed to protect the identities of the clients.
To learn more about HIAS' life-saving work helping vulnerable refugees around the world, sign up to join our e-mail list.