In the News: Bombings in Chad
By Rachel Nusbaum, HIAS.org
Oct 14, 2015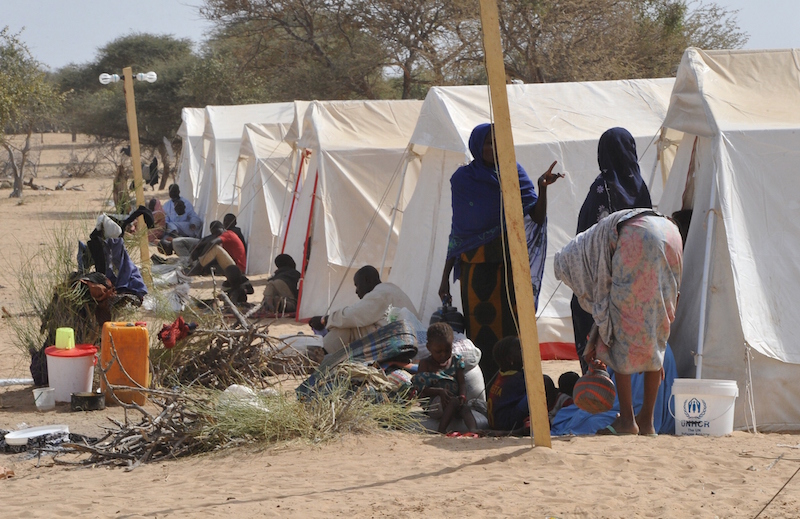 (SIA KAMBOU/AFP/Getty Images)
Suicide bombers attacked the town of Baga Sola in Western Chad on Saturday, killing more than 35 people and wounding several dozen more. A market and a refugee camp were both attacked, according to the Associated Press.
At least 16 people were killed in the market attack, and at least 22 were killed by two blasts near the refugee camp, according to the director general of Chad's armed police force.
Authorities in Chad suspect Boko Haram are responsible for the attacks. A camp on the town's outskirts is home to thousands of Nigerians who have fled the terror group. Baga Sola lies near the border with Nigeria.
"We are particularly concerned about the attack at the Kousseri site for internally displaced Chadians in Baga Sola that left at least 22 people dead in an area where UNHCR and other humanitarian agencies have been trying to help provide protection and assistance to tens of thousands of people displaced from their homes by the conflict with Boko Haram," Leo Dobbs, UNHCR spokesperson said.
While HIAS does have a large presence on the ground in Chad, we work primarily on the other side of the country, near the border with Sudan. No HIAS staff were injured in Saturday's attacks, and our work there continues as usual.