In Memoriam: Harvey Paretzky
By Sharon Samber, HIAS.org
Sep 16, 2019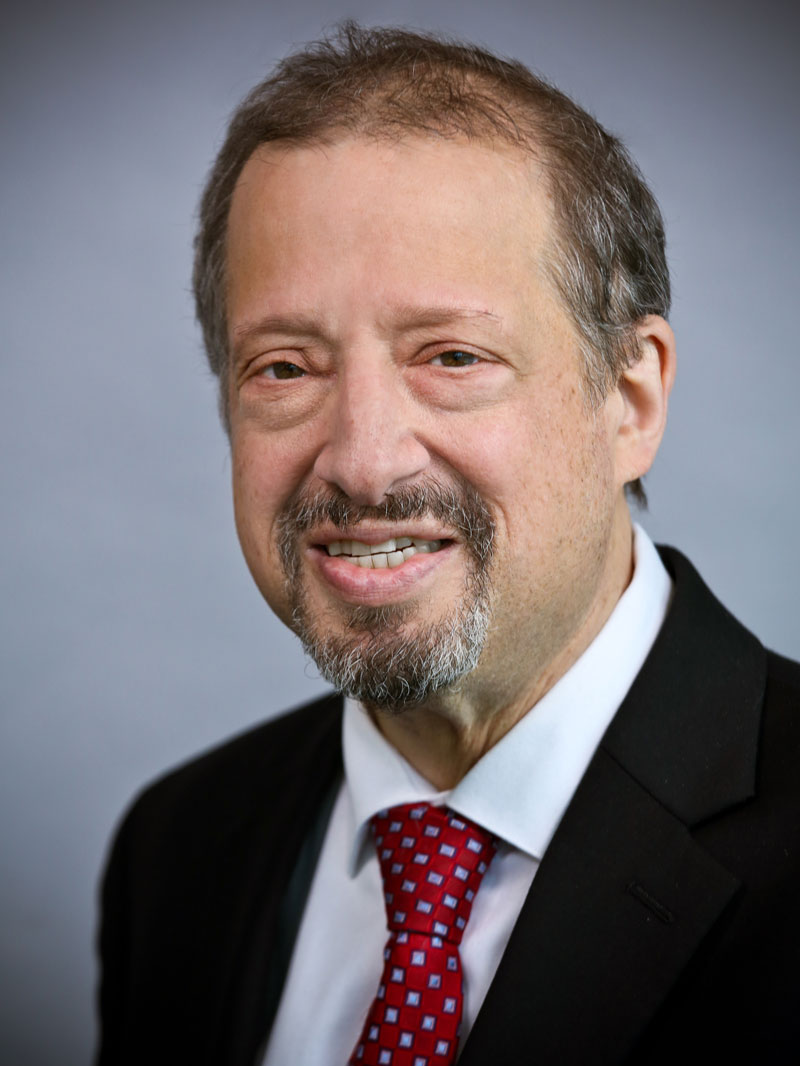 (HIAS)
Harvey Paretzky, a HIAS employee for over 25 years, died August 18 at the age of 61, after a long battle with cancer.
Harvey first joined HIAS in 1994 as the Assistant Director for Matching Grants and became an integral part of the organization in different leadership positions, including Associate Director for Overseas Operations; Senior Director for Refugee Resettlement; and most recently, Senior Director for Grants Management. He worked both in the Programs and Finance departments, initially in New York and then HIAS' Silver Spring headquarters. Harvey represented HIAS at hundreds of meetings and events for the refugee resettlement community over the years.
"He was a mentor to me personally," said Mark Hetfield, HIAS President and CEO. "He was a veritable institution, a much loved colleague, and he will be missed by all who knew him."
Harvey was a resource at HIAS; it seemed to many that he knew everything there was to know about the U.S. refugee program. He was instrumental in starting the first matching grant program for refugees in the United States, which helps refugees to enter the workforce without utilizing federal or state assistance programs. If there was knowledge to impart about refugee resettlement, Harvey had it, and dispensed it happily.
Many colleagues at HIAS, and in the refugee resettlement and Jewish organizational community as well, remember Harvey as passionate, hard-working, helpful, and cheerful, no matter what the situation.
"He kept us honest and always challenged us to do better on the resettlement program," said Berta Romero-Fonte, the founding director of Refugee Council USA, where Harvey also served as chair of the resettlement committee.
Martin Raffel, the former senior vice president of the Jewish Council for Public Affairs, remembered Harvey's work mobilizing 250,000 Jewish and non-Jewish activists to rally at the National Mall in 1987 in solidarity with Soviet Jewry. Raffel also commuted on the train with Harvey for years and enjoyed sharing stories with him, noting that throughout his illness Harvey always had a great sense of humor.
Losing Harvey was like losing a relative for Tatyana Rapaport, Budget and Fiscal Compliance Officer for U.S. Programs at HIAS, who worked closely with Harvey for almost 11 years.
"We traveled together quite a bit, visiting HIAS affiliates in various states, training their staff and monitoring their performance in the Matching Grant Program, which Harvey developed," Rapaport recalled. "Whenever I gave a presentation about the program I would take particular pleasure mentioning how Harvey brought the program to HIAS in its very early stages."
Over the years Harvey helped many people in many ways. "Harvey was a walking history book, an encyclopedia, a titan, a founder of so much in the resettlement space," said Simone Walton, HIAS' Risk and Compliance Manager. "I wanted to learn everything I could from him, and so I did for four years." Even after Walton moved out of the Programs office, she would still talk to Harvey about work, but also about family, children, and even received a little nugget of biblical wisdom here and there.
Karen Monken, HIAS' Director of Pre-Arrival and Initial Resettlement for U.S. Programs, remembers Harvey's warm and wonderful personality and how much passion he had for HIAS clients. "He made me a better advocate and stronger person," Monken said.
Harvey is survived by his wife, Leah; their adult children, Mordechai, Adina and Shoshana, and their families; and by his extended HIAS family.