HIAS Wins MENSCH Award
By Sharon Samber, HIAS.org
Mar 29, 2019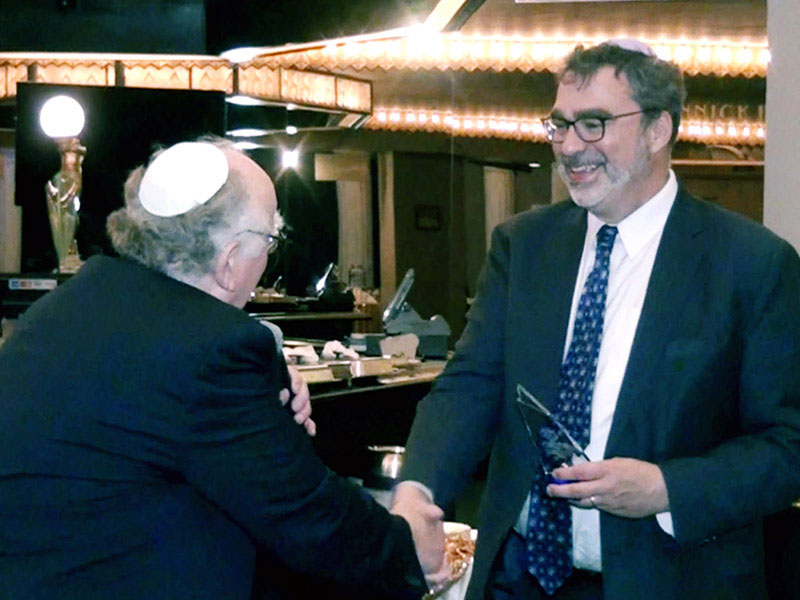 (John Hasulyo/Mensch Foundation)
HIAS recently received an award that would make anyone's bubbe proud.
Mark Hetfield, HIAS President and CEO, accepted the MENSCH award on behalf of HIAS at a March 15 ceremony at Temple of the Arts at the Saban Theater in Beverly Hills, California. The other awardees were Hungarian Holocaust survivor Bill Harvey; the conductor Zubin Mehta; and Leon Bass (posthumously), an educator who promoted Holocaust remembrance.
The Mensch Foundation was founded by Steven Geiger in 2002, in his words, "to develop an educational curriculum to stamp-out stereotyping and anti-Semitic and racist thinking." The foundation leads Holocaust education work in Hungary and assists Holocaust survivors worldwide.
In Yiddish, the word mensch means "a person of integrity or honor."
The inscription on the award reads: "HIAS is a MENSCH because of its work for well over a century protecting refugees because those refugees were Jewish, and for HIAS' work today for protecting all refugees because HIAS is Jewish…"