HIAS Honored by Women of Reform Judaism
By Sharon Samber, HIAS.org
Aug 26, 2020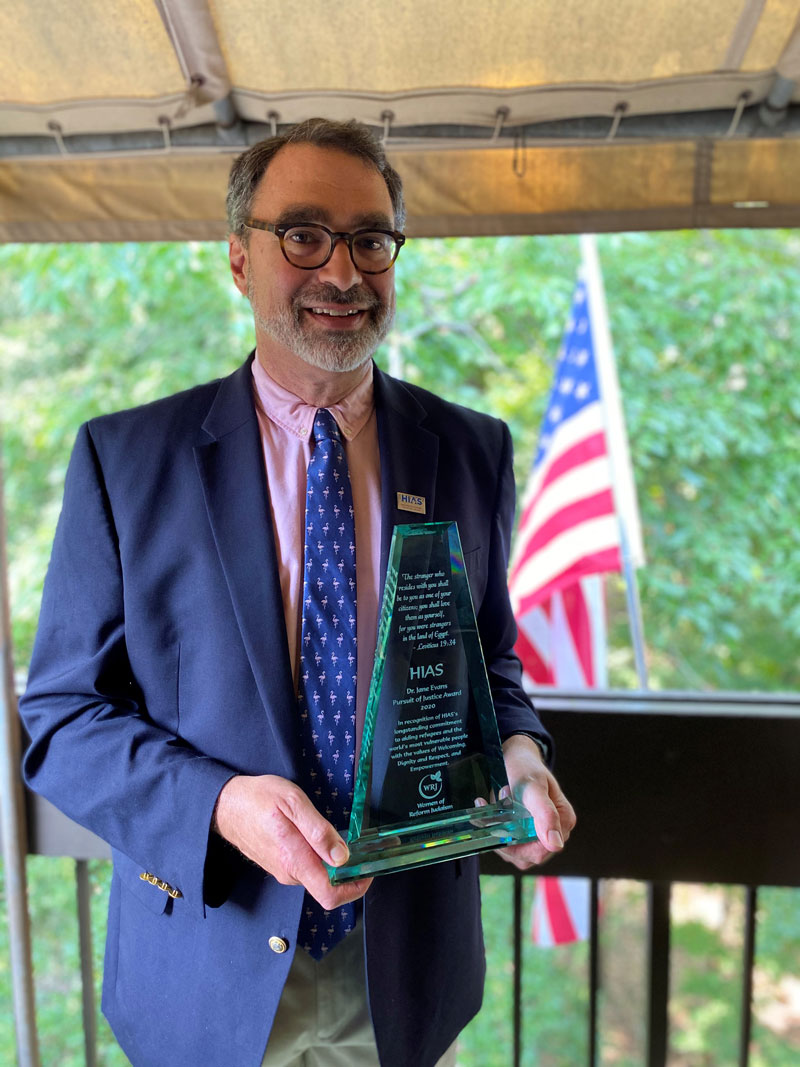 (courtesy of Mark Hetfield)
Women of Reform Judaism, or WRJ, gave HIAS its most prestigious award in a virtual ceremony Aug. 25. It was the first time the Jane Evans Pursuit of Justice Award has gone to an organization rather than an individual.
"WRJ takes its beliefs and makes them into deeds, and that's exactly what HIAS does," said HIAS President and CEO Mark Hetfield.
WRJ, the collective voice of Reform Jewish women, has a global network of hundreds of sisterhood groups. It established the award in 2005 and named it after Jane Evans, their visionary leader who promoted social justice and was committed to fair treatment of immigrants.
Hetfield said the award recognizes the groups' shared values and noted that there is "no act more Jewish than welcoming the stranger or protecting the refugee."
Dr. Vanessa Rosales-Linares, a HIAS client, also spoke at the ceremony. She told the audience about her family's escape from Venezuela and the life-saving help HIAS provided when they reached the U.S.: access to education for her daughter and job counseling for her husband. Rosales-Linares said she hopes to resume her medical career in a few years thanks to HIAS' aid.
"HIAS works from the heart," she said.
Jane Ginns, a former HIAS client and current HIAS board member, said that HIAS and WRJ shared the same Jewish values. She told of how HIAS helped her come to the U.S. from the former Soviet Union as a "stateless little girl" and she is proud to be a part of the very organization that saved her and her family.
"It's a story of giving back and paying forward," she said.