HIAS Heads to the Hill
By Gabe Cahn, HIAS.org
Apr 23, 2018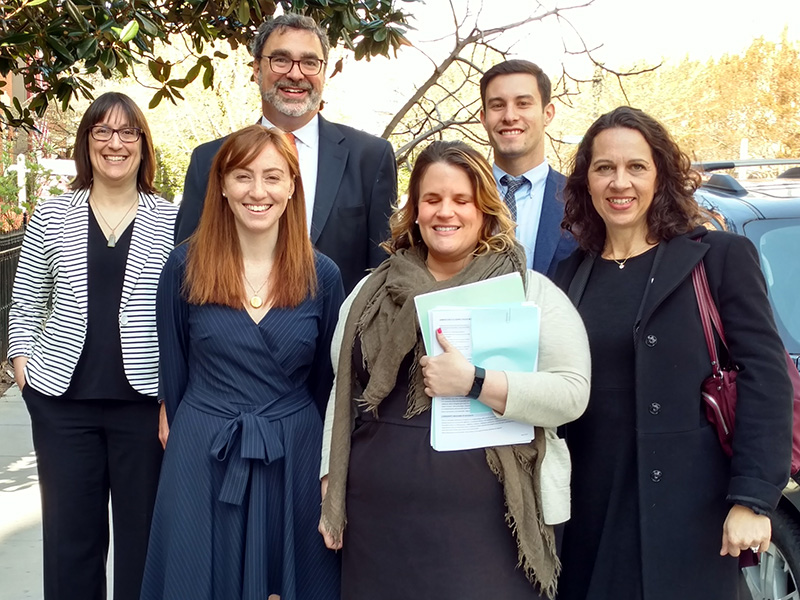 (HIAS)
As refugee admissions to the United States continue to dwindle, those advocating for preserving the life-saving program are not standing idly by.
On April 18 and 19, Refugee Council USA (RCUSA), a coalition of 25 organizations dedicated to refugee protection—including HIAS—organized meetings on Capitol Hill with 103 Congressional offices.
Approximately 65 RCUSA representatives participated in the meetings, which were focused on urging elected officials to hold the administration accountable to meet the 45,000 admissions ceiling designated by President Trump for fiscal year 2018. Participants also encouraged an admissions ceiling of at least 75,000 for fiscal year 2019, as well as adequate funding for refugee-related programs.
As of April 2018, the United States is halfway through the federal fiscal year but only around 25 percent of the way to meeting that ceiling.
The delegation of HIAS staff made a strong showing during the advocacy days, participating in a total of 72 total meetings with 59 different congressional offices and calling on Congress to ensure a more robust resettlement program.
Together, the group pressed that in the face of the largest global refugee crisis in recorded history, the United States can and should be doing more to provide safe haven to those who need it most.
Not able to join us in Washington? Take action today to tell your Members of Congress that welcoming refugees makes America stronger.