Helping European Jewish Communities Help Afghan Refugees
By Sharon Samber, HIAS.org
Sep 23, 2021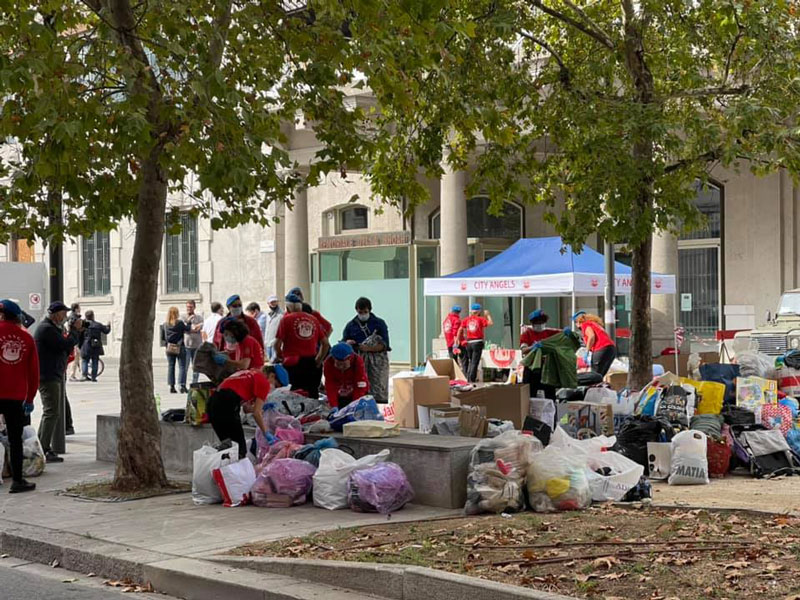 (UCEI)
Many European Jewish communities are looking for ways to help Afghan refugees, but sometimes the helpers need a little extra support to get started.
HIAS Europe and the European Council for Jewish Communities (ECJC) understand that lots of Jewish community groups want to help but aren't always sure what the best way to help might be, or how to get in touch with other groups who also want to do their part during the Afghan humanitarian crisis.
So HIAS Europe and the ECJC recently launched a campaign to support varied initiatives from across the continent. Through a special Afghan refugees appeal, the two groups aim to support many different projects both financially and organizationally as well as helping coordinate the efforts for maximum impact, whether a community is donating clothing and furniture or is setting up temporary housing. The groups are also hosting a webinar on how to approach the issue of refugees and asylum seekers locally in respective communities.
"It is important that we, as the European Jewish community, step up and raise our voice in support of refugees," said Yohan Benizri, the president of the Belgian Federation of Jewish Organizations and member of the HIAS Europe Board. "Many Afghan citizens, including women, children and ethnic minorities, are facing severe threats to their lives following the Taliban's takeover of Afghanistan."
The initiatives HIAS and ECJC could support would help welcome the new Afghan arrivals and provide essentials such as housing, food, language support, job mentoring, and mental health counseling.
As well as basic physical needs, organizations may also provide a welcoming environment in creative ways. Even though the newcomers are overwhelmingly not Jewish, ECJC and HIAS Europe suggested inviting them to a Shabbat meal to make them feel at home in their new country.
"Globally, HIAS has responded to the Afghanistan crisis in multiple ways," said HIAS Europe director Ilan Cohn. "Throughout the U.S., it has mobilized Jewish community affiliates and local Jewish family services, to welcome Afghan refugees. Within Europe, the Union of Italian Jewish Communities has taken a leadership role by taking care of 17 newly arrived Afghan families."
The initiatives will be evaluated jointly by ECJC and HIAS Europe and, while the priority of the campaign is to provide financial and technical support to local Jewish welfare organizations within Europe, programming may also extend to support Afghan refugees fleeing to neighboring countries.
HIAS Europe also signed onto a joint statement of the European Council for Refugees and Exiles (ECRE) calling for rapid access to fair asylum procedures for Afghans in Europe as well as a scaling up of coordinated humanitarian assistance to Afghanistan. ECRE noted though that, as has been the case over decades for Afghans forcibly displaced from their country, the vast majority will be hosted in neighboring countries including Iran and Pakistan.
Indeed, though since 2015, 570,000 Afghans have sought protection in the EU and associated countries that number is dwarfed by those who have stayed in the region. Prior to the current crisis, according to ECRE there were already 2.2 million Afghan refugees in neighboring countries and 3.5 million people displaced within Afghanistan's borders.
Benizri and Cohn hope that together HIAS Europe and the ECJC can make a difference to some of these millions of displaced Afghans. As Benizri put it, "HIAS Europe, as the humanitarian arm of the European Jewish community, is well-positioned to lead the European Jewish response."