Haitian Bridge Alliance and HIAS Fight Injustice Together
By Sharon Samber, HIAS.org
Oct 01, 2021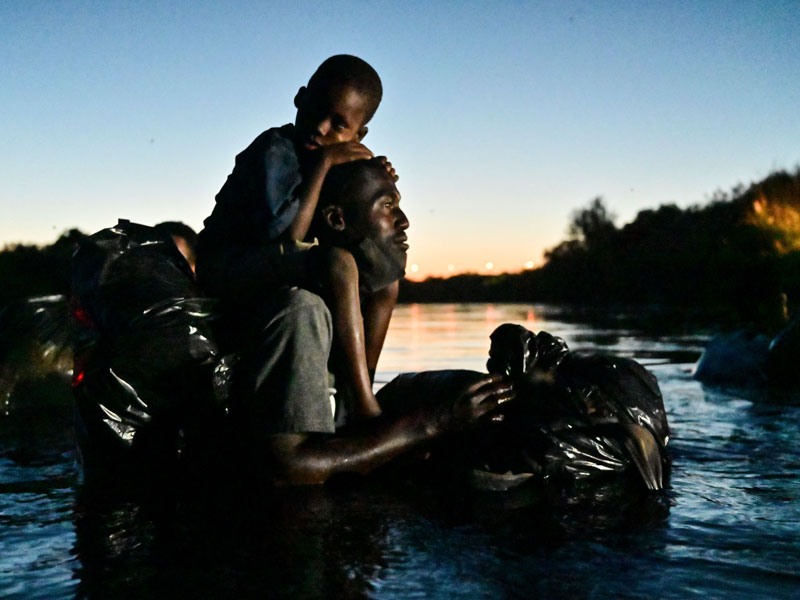 (Pedro Pardo/AFP via Getty Images)
The Biden administration has come under fire recently for escalating Haitian deportations and treating inhumanely thousands of Black asylum seekers. Images of Customs and Border Patrol (CBP) agents on horseback rounding up asylum seekers like animals have galvanized opposition.
HIAS joined the Haitian Bridge Alliance (HBA) and other groups in filing a complaint against the Department of Homeland Security (DHS) because of its recent treatment of Haitian asylum seekers at the U.S.-Mexico border.
In the complaint to the Office of Civil Rights and Civil Liberties, advocacy groups noted multiple civil rights abuses from recent weeks in Del Rio, Texas, including: denial of access to available attorneys and interpreters; inadequate medical care; absence of required fear-based screening; blocking media access; inadequate food and water; physical intimidation by CBP agents; and misleading statements by DHS.
Haitians who are deported back to Haiti, arrive in a country still reeling from a hurricane, earthquakes and political upheaval. That's one reason why HIAS is supporting HBA's work in providing direct services to the Haitian asylum seekers in Texas and around the country.
HBA is Haitian-led and woman-led and coordinates a broad cross-section of the organized Haitian-American community's institutions. HIAS is giving a $10,000 grant to HBA from its emergency response funding and is encouraging HIAS' community to support HBA as well.
HBA has been working with Haitian migrants for years, explained Sue Kenney-Pfalzer, HIAS' director of Border and Asylum Network.
"When it comes to Black migrants it's important that we center the voices of Black-led organizations," she said.
HIAS is looking to continue to partner with HBA to best serve Haitian asylum seekers at the border and make sure they receive the services they deserve, Kenney-Pfalzer added.
To donate, please visit Haitian Bridge Alliance's website.