Finally Some Good News for Sudanese Asylum Seekers in Israel
By Sharon Samber
HIAS.org
Jan 13, 2022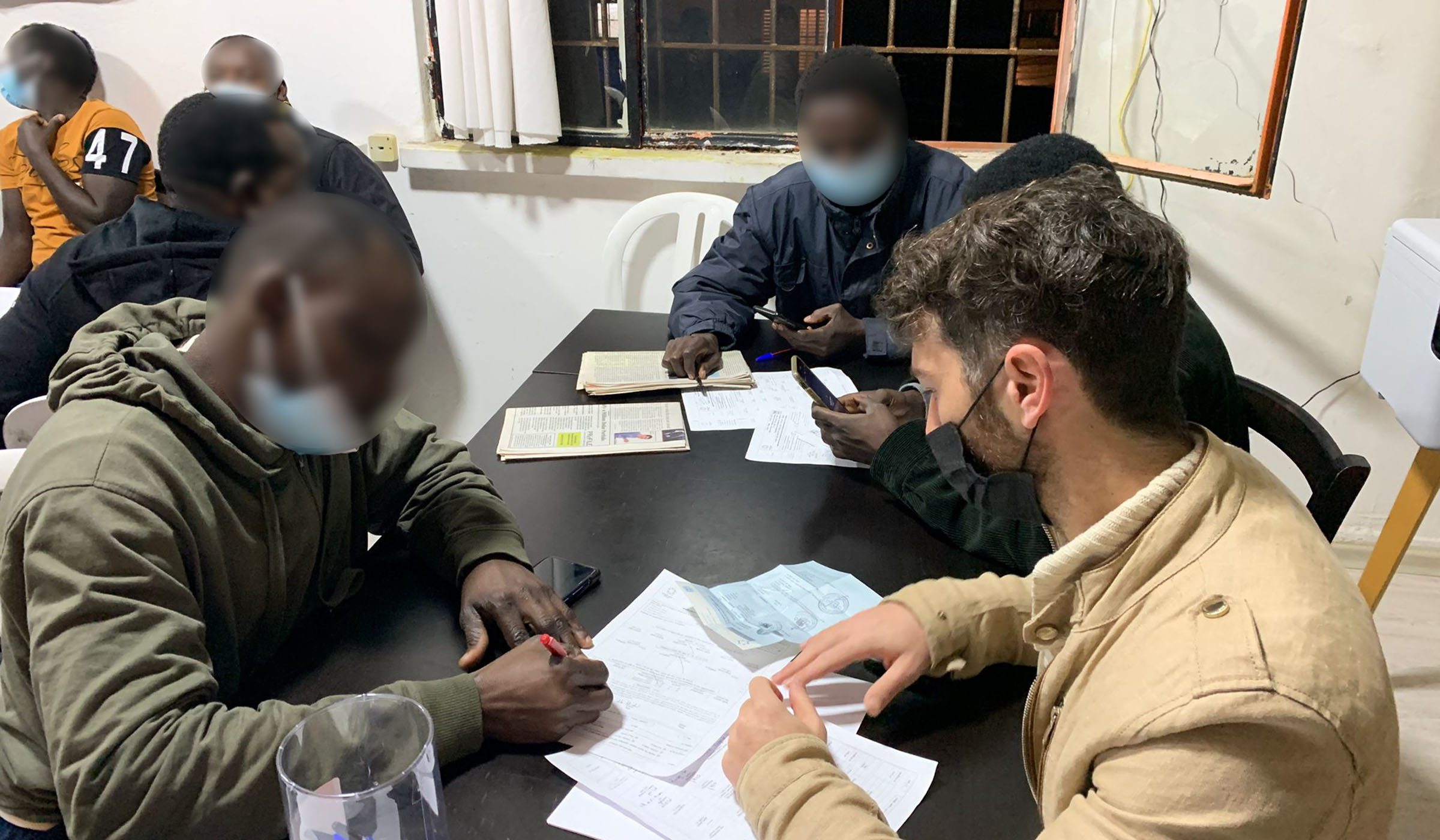 Sudanese asylum seekers in Israel have a reason to think 2022 will be a good year.
The Israeli interior ministry, often deemed unsympathetic to the plight of asylum seekers, acceded to a court ruling and is beginning to grant temporary residence status to 2,445 Sudanese asylum seekers this year.
HIAS represents hundreds of such asylum seekers, the majority of whom live without social services or health benefits. About 435 HIAS clients were included in the Sudanese group.
"This is great news for our clients, who have been in Israel without basic rights for over a decade," said Nimrod Avigal, HIAS Israel's deputy director and head of legal aid.
In July 2017 a petition was sent to the Israeli High Court asking the state to at least grant A5 visas to any asylum seeker from Darfur, the Nuba Mountains, and the Blue Nile, since the state had neither processed their asylum claims nor had granted any of them refugee status. In 2018 HIAS filed over 600 individual appeals for people from those regions who applied for asylum; most of the clients had fled from genocide and ethnic violence in Sudan.
Those hundreds of cases have been stuck in the legal system for several years, but the appeals were not in vain. They actually created pressure on the government by bringing the cases to the courts, said HIAS Israel's country director Sivan Carmel.
HIAS lawyers and student volunteers prepared their clients for their asylum interviews and accompanied them to the government interviews. The representation made their asylum cases stronger and also tried to make the argument for why they should be recognized as refugees. HIAS is now working with those who were granted the temporary status to get their benefits and file any needed documentation.
The pandemic has adversely affected asylum seekers in Israel as nearly 85 percent have lost their jobs since the pandemic started, and without residency status they have no unemployment benefits, no access to national health insurance, and no savings. During the global emergency HIAS has helped many clients with food, cash benefits, and referred them to UNHCR for more assistance. Now, though, with the temporary status, some will be entitled to get retroactive child benefits and certain medical treatments that they could not get before.
"Our clients appreciate the direct connection with us," said Avigal. "They tell us they finally feel heard." HIAS Israel values the partnership of the Sudanese community and believes the legal representation worked well because of that close collaboration.
The status adjustment only applies to asylum seekers who applied before July 2017, and Avigal said HIAS would continue the fight for all asylum seekers who applied after that date as well as for family members of those who received the status. He stressed how it would be unfair for some asylum seekers to not be given rights just because they filed their requests a day, week, or month after the arbitrary deadline.
The state notified the courts that Interior Minister Ayelet Shaked, who once said she would move to return asylum seekers to their countries of origin, is in the final stages of putting together a list of updated criteria for deciding asylum requests by Sudanese seekers in accordance with developments in their home country. Israel has yet to formulate an official policy for adjudicating asylum requests, which means legal representation through the asylum process is crucial.
Despite the positive turn of events, the situation remains precarious for many asylum seekers and the long-term questions endure.
"There is still a lot of uncertainty about what will happen next," Carmel said. "Whatever the scenario may be, we will continue standing with the community."