COVID-19 Shows The Need For Strong Refugee Advocacy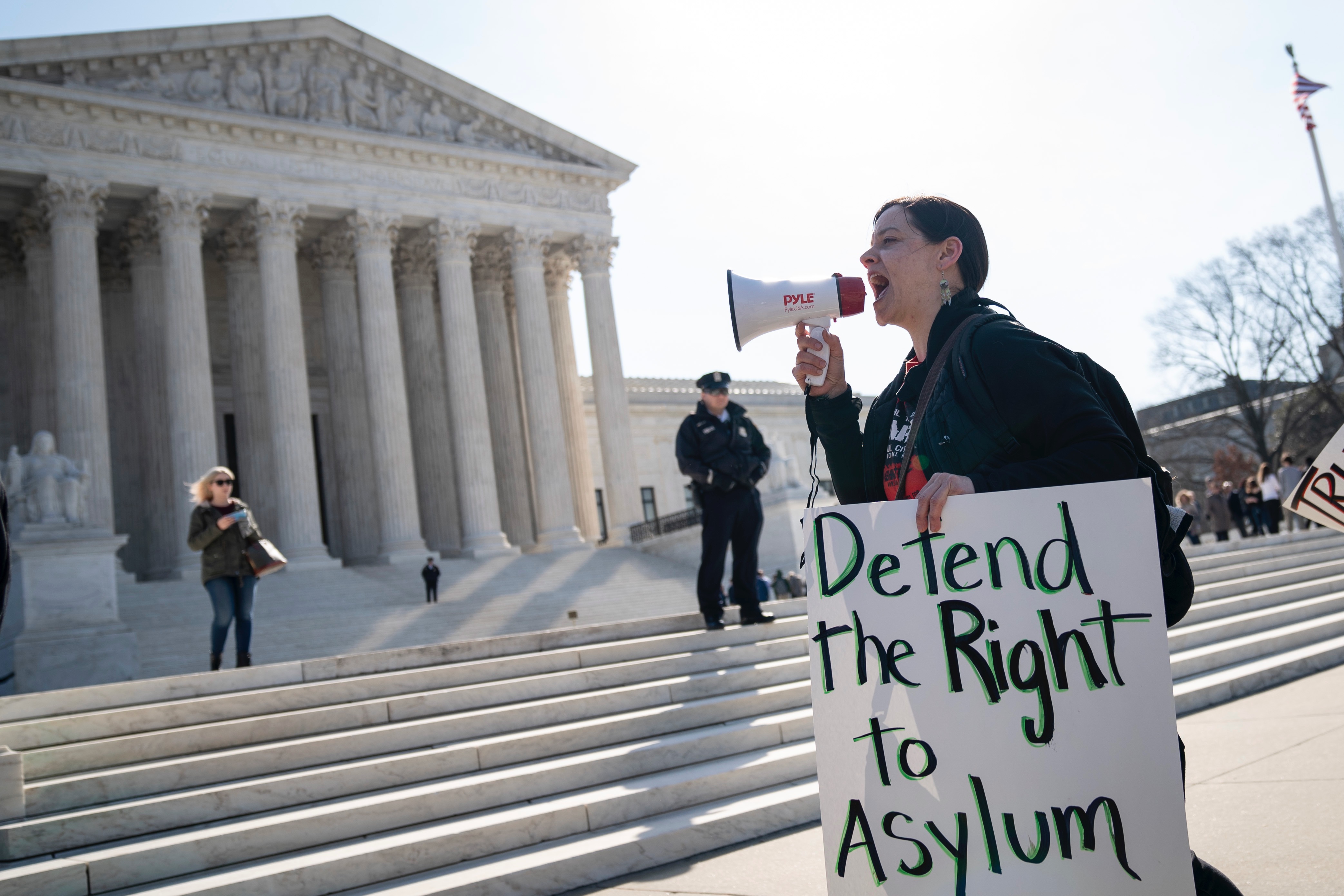 (Drew Angerer/Getty Images)
Despite the upheaval caused by COVID-19, HIAS is working to ensure the people we serve have the support they need. The same is true for our advocacy work. HIAS continues to fight — from a socially safe distance — for policies that help refugees and asylum seekers, particularly ones that protect vulnerable populations during the coronavirus pandemic.
The pandemic poses dire threats to refugees around the world, including those newly arrived in the United States. Here in the U.S., many resettled refugees, just like other Americans, are facing job losses, food shortages, disruptions to education, and threats to their housing. HIAS is pushing for critical policy changes to help keep those refugees, asylum seekers, and others healthy and secure.
Refugees recently resettled in the United States have not been included in COVID-response legislation to date. HIAS is advocating for this vulnerable group to receive stimulus payments and pushing for increased funding for the federal Office of Refugee Resettlement so the agency is better able to provide extended cash and medical assistance as well as emergency coverage for food, housing, and additional health care needs.
Meanwhile, we are asking for vulnerable detainees to be released from immigration detention centers around the country. Currently, there are almost 30,000 people in those facilities, living in jail-like settings where social distancing is impossible and even the most basic hygiene is difficult. We believe that the vast majority of detainees are not a risk to public safety and should be released as part of the larger effort to prevent the spread of COVID-19. Priority should be given to older detainees, those with health problems, and pregnant women and girls.
People still waiting for refuge in the United States also need help. The U.S. refugee resettlement program has been halted, with only a few emergency cases arriving. HIAS is urging the Departments of State and Homeland Security to resume refugee admissions as soon as health experts deem international travel safe again. They should also take every possible step, including extending the validity of travel documents for approved refugees who can't currently travel to the U.S., to meet the refugee admissions cap of 18,000 this fiscal year.
At the U.S.-Mexico border, the U.S. government must once again grant asylum seekers their legal right to seek protection in this country. The border has essentially been shut and Border Patrol agents are expelling people without any modicum of due process. On May 19, the administration extended those restrictions indefinitely. These actions violate longstanding U.S. refugee and immigration laws, which unequivocally guarantee individuals the right to apply for asylum in the United States.
There is no sugar-coating the many challenges facing resettled refugees and asylum seekers during the COVID-19 pandemic. But every day we are reminded of why it is vital to uphold both their rights and our long history of offering refuge to the world's most vulnerable people.
Naomi Steinberg is HIAS' vice president of policy and advocacy. She was previously the director of Refugee Council USA and the deputy director of the Southeast Asia Resource Action Center.