Another Record Year for Displacement
By Rachel Nusbaum, HIAS.org
Jun 20, 2017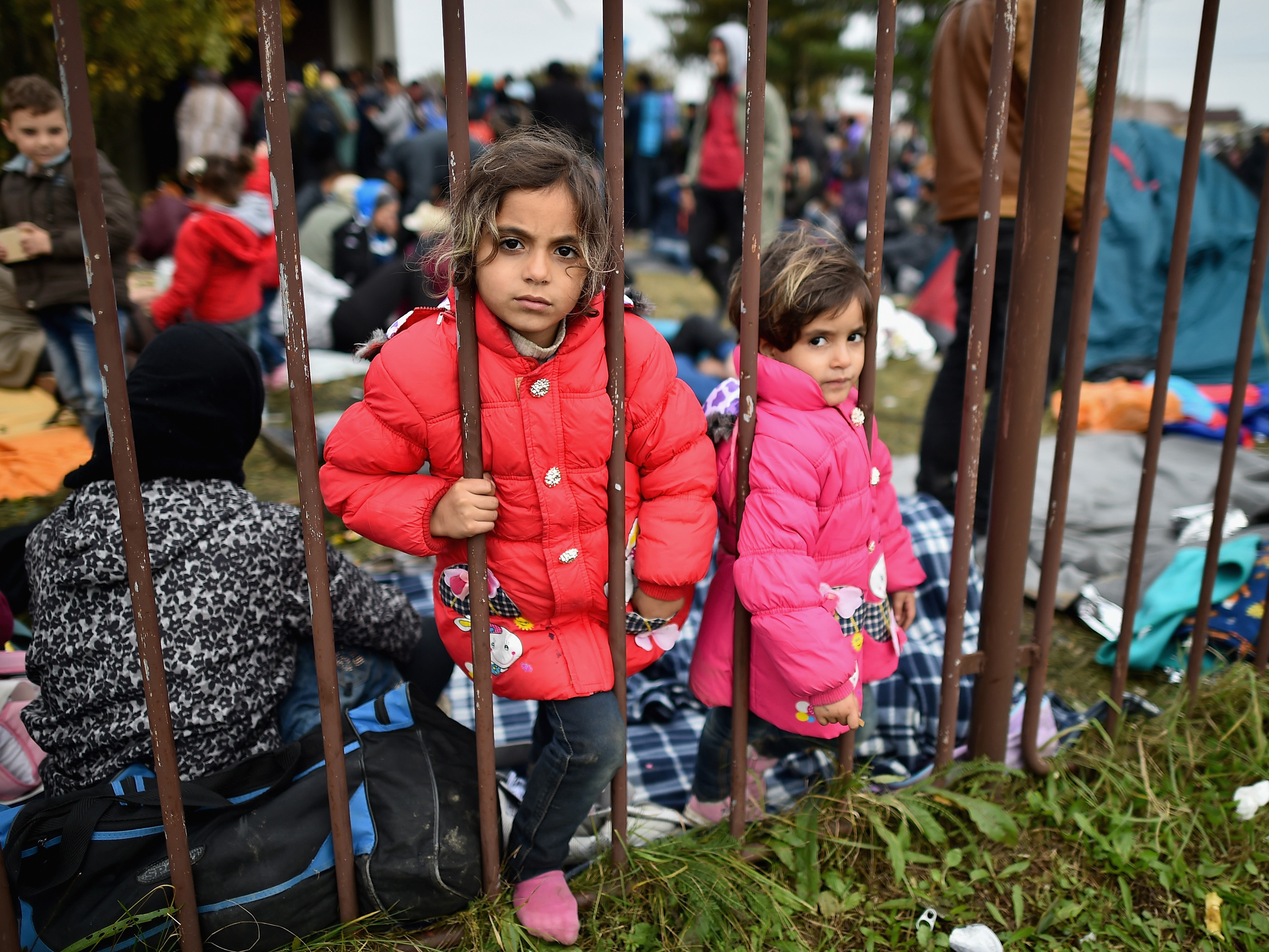 (Jeff J Mitchell/Getty Images)
The global refugee crisis at times feels so vast, it can seem unfathomable. At other times, it is as clear as the family sitting across from you, kids playing on the floor or rushing out to school, their futures bright despite the horrors that drove them from their homes.
Though it is both unconscionably vast and distinctly individual, however, the refugee crisis is not unquantifiable. The UN Refugee Agency issues a report every year with the latest numbers, allowing experts and advocates to track global displacement trends with its impressive worldwide data.
"By the end of 2016, 65.6 million individuals were forcibly displaced worldwide as a result of persecution, conflict, violence, or human rights violations," UNHCR reports in its newly released Global Trends Report.
"The world's forcibly displaced population remained at a record high," they note.
Another striking fact: More than half—51%—of refugees in 2016 were children.
Refugees are often left in limbo for years, and fact that we're seeing yet another record setting year reflects that. However, there were also more than 10 million newly displaced people in 2016.
That essentially means that 20 people were forced to flee their homes every minute in 2016. It's a distressing statistic, one that illustrates all too vividly the relentless pace of this crisis.
It sounds overwhelming, but consider the lives that were spared in 2016, as well. In the U.S. alone, nearly 85,000 people were admitted to the U.S. as refugees last year.
Those families, who hail from all corners of the world, had a chance to start new lives in safety and freedom. With help from U.S. resettlement agencies like HIAS, they were welcomed to new homes, their kids started school, and the parents are already on the path to economic self-sufficiency.
"Given that population of refugees and displaced persons across the globe has reached yet another all time high, the United States and other countries can and must do more," said HIAS president and CEO Mark Hetfield. "Yet the U.S. is already resettling fewer refugees here and threatening to provide less assistance to refugees overseas. The U.S. can't encourage the rest of the world to do more while we do less."
"Judaism teaches us to love the stranger as ourselves, for we were once strangers in a strange land. American history teaches us that when we follow this lesson, refugees actually make our country stronger, not weaker. With record numbers of displaced persons across the globe, I pray that once again we can show the rest of the world that America embraces refugees, and that they should too," Hetfield added.
Click here to see how you can take action today for refugees.