Afghan Allies Promised a Lifeline
By Max J. Rosenthal, HIAS.org
Jul 15, 2021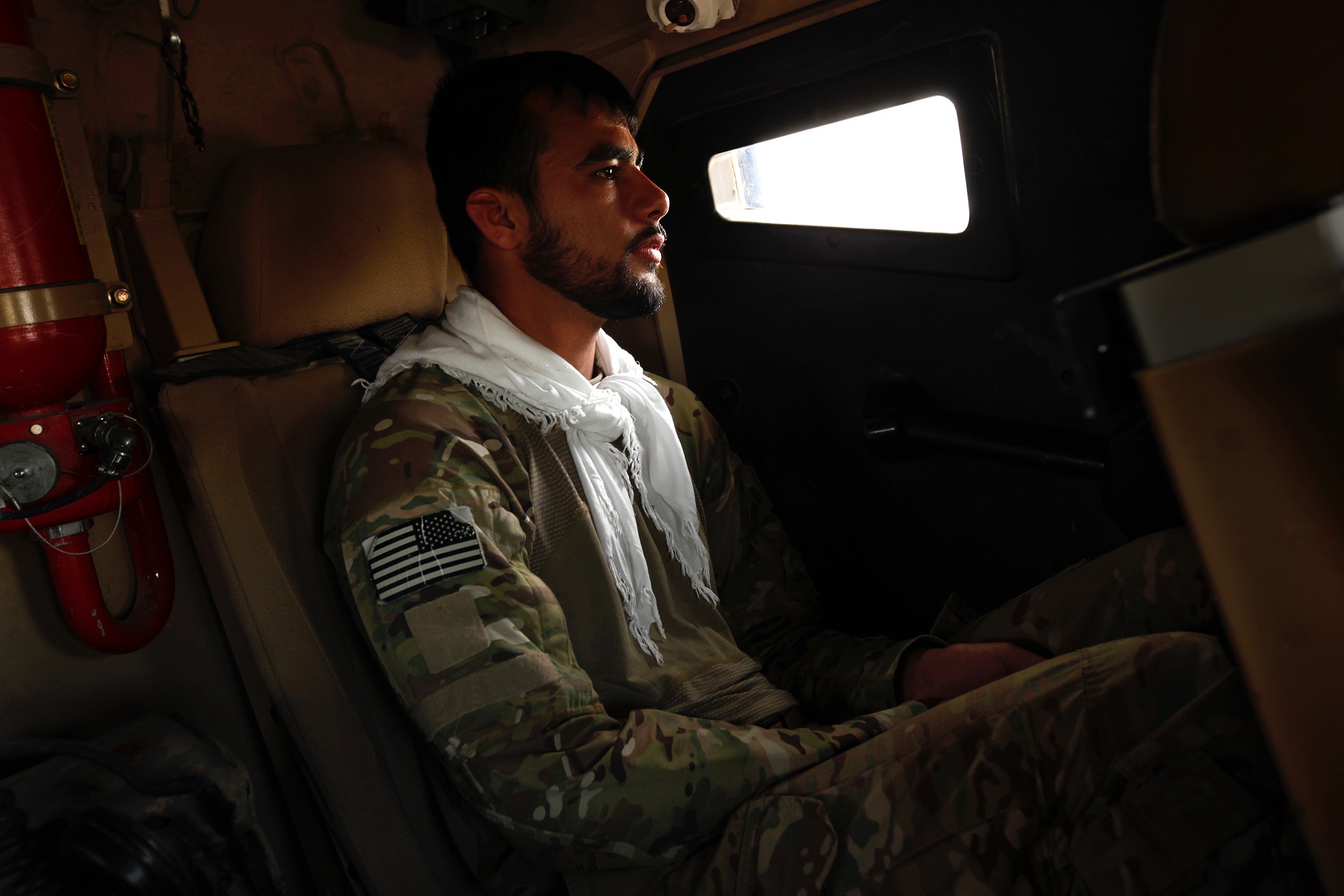 (Carolyn Cole/Los Angeles Times via Getty Images)
Ever since President Biden announced the impending end of America's war in Afghanistan, politicians, advocates, and veterans have urged him to help the tens of thousands of Afghans who worked with the U.S. military and are in danger as a result. Today, the White House finally announced that some of those workers will be flown to safe locations outside Afghanistan starting later this month.
It is a momentous step for the Afghans who helped the U.S. and NATO war effort in Afghanistan, often as interpreters for American soldiers and diplomats. Over the course of the two-decade-long war, many of them had already faced problems as they applied for Special Immigrant Visas, or SIVs, to come to the United States.
The application process can stretch for years — even if an applicant is in extreme danger — and some interpreters have suffered through the byzantine ordeal only to have their visas denied without explanation. With foreign troops now leaving, they fear the Taliban or other militants will hunt them down long before their applications are approved.
"If we are left behind, we will get slaughtered by the Taliban," said one former interpreter to CBS News last month.
"SIVs have been great supporters of the United States, and of U.S. troops, and they deserve the chance to escape potentially life-threatening circumstances," said Alicia Wrenn, HIAS senior director of resettlement and integration. HIAS has resettled many SIV recipients from the wars in both Afghanistan and Iraq.
The evacuation flights are intended to bring Afghans who worked with the United States to locations — potentially U.S. territories like Guam or other countries — where they can apply for SIVs in safety. According to media reports, the first flights will include people whose visa applications are already being processed by the U.S. government.
But Noor Ali Wardak, an SIV recipient who came to the United States in 2019 with HIAS' help, cautioned that far more people will require evacuation than just current applicants. The U.S. government employed an army of local contractors and subcontractors to help with construction, logistics, and other workaday tasks. Unlike interpreters who forged close bonds with soldiers, Wardak said, many of these workers had little contact with their supervisors and have no way to contact them now.
Wardak's brother is one of those workers. Despite working for the U.S. embassy for eight years, Wardak said, his brother "cannot get his recommendation because there's no direct supervisor for him in the company he was working for. They're not willing to give him an HR letter or any other documents that make him eligible to come to the United States."
While Wardak said he would like the SIV process to be made easier for those who need protection, he applauded the prospect of an evacuation: "I would more than welcome that, because then at least they're on a safe path."