2021: A Year In Review
By Sharon Samber
HIAS.org
Dec 22, 2021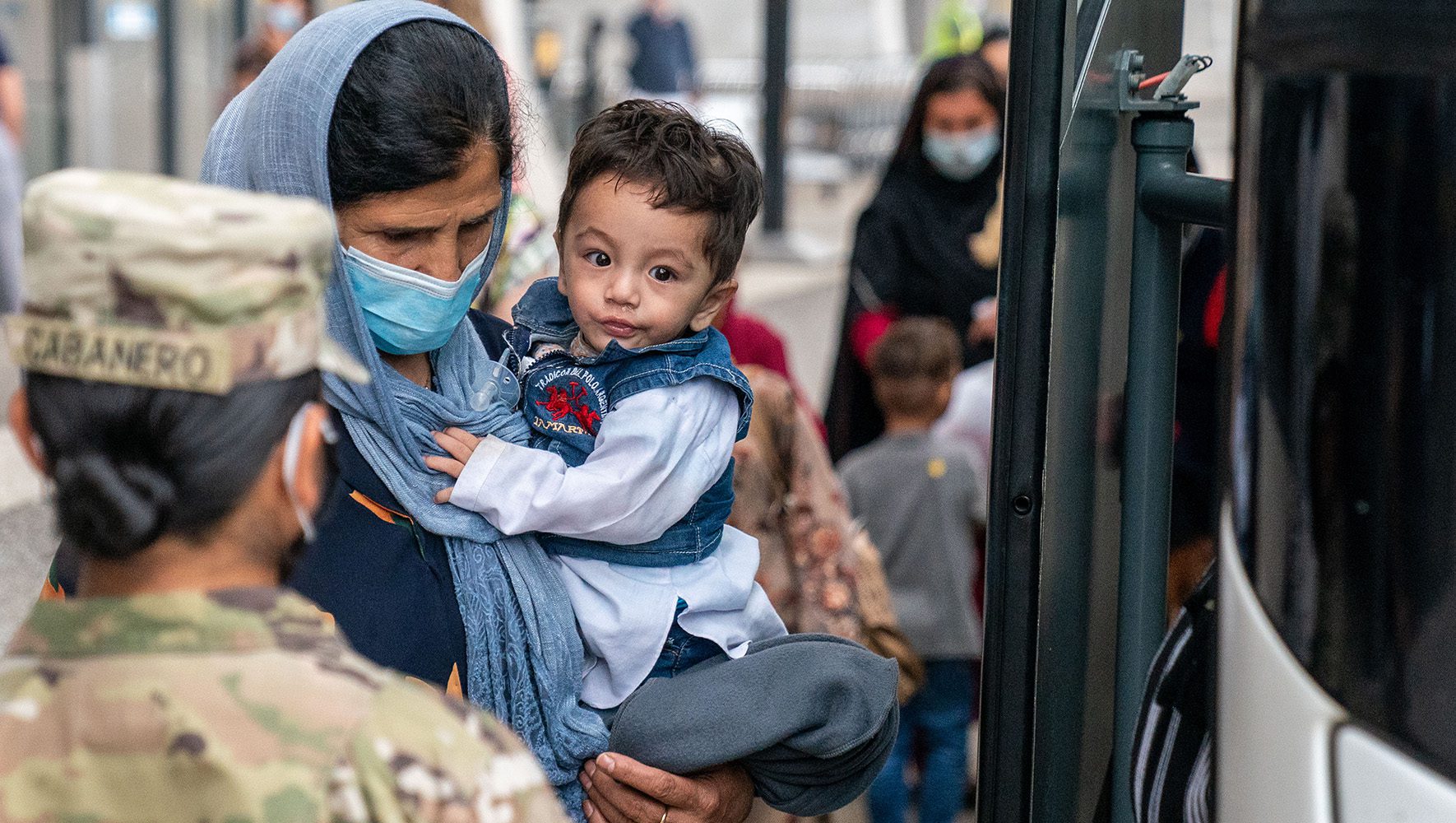 Another challenging year.
That's about the most diplomatic way to say 2021 was better than 2020, but not much. The tally of refugees worldwide grew again, COVID-19 continued its grim worldwide march, and the pandemic made life difficult and dangerous for everyone. Yet despite the difficulties, HIAS has managed to make this past year one of many accomplishments.
Refugees and asylum seekers were often forced into even more precarious situations by COVID-19: for example, U.S. immigration authorities continued to use an obscure public health law to expel migrants at the U.S-Mexico border. Despite this challenge, HIAS facilitated the admission of 10,000 asylum seekers into the U.S. under special exemption of that law and expanded its presence in Mexico to assist more people.
Across all its offices in 16 countries, HIAS has remained committed to providing vital services, online if necessary, doing more rather than less in these uneasy times. Some of the more "remarkable" moments of 2021, then, were simply when HIAS kept doing its work and reached more displaced people, whether as a leading organization meeting humanitarian needs of Venezuelans, or supporting economic opportunities for refugees in Central America, something United Nations High Commissioner for Refugees Filippo Grandi recognized when he visited HIAS in Ecuador and Panama in June.
In August, when the U.S. Army pulled out of Afghanistan and the civilian government rapidly capitulated to Taliban forces, America hurriedly evacuated almost 75,000 Afghans. After four years of reduced resettlement, the U.S.refugee resettlement landscape was suddenly transformed. Refugees were placed on military bases, but even as HIAS staff and others worked to process them, the resettlement of so many people in such a short period of time strained the system. To meet the extra demand, a solution known as "sponsor circles" is being pioneered now, and through its own "Welcome Circles" HIAS plans to resettle between 500 to 1,000 Afghan refugees in communities across the country.
In the face of continuing crises and the new Afghan refugee situation, HIAS continued to extend its reach. This past year HIAS helped more than 1.1 million displaced people, another annual record in the organization's history.
Here is a look back at pivotal moments of 2021:
Looking back, HIAS can be proud of its achievements. "In 2021, HIAS led the Jewish response to the Afghan refugee crisis and prepared for significant growth in the U.S. Refugee Admissions Program, but also took steps to solidify its role as a truly global refugee agency," said HIAS President and CEO Mark Hetfield.
Looking ahead, the organization knows there is still much work to be done. There are an estimated 84 million forcibly displaced people around the world and the number continues to increase each year. But, with a dedicated — and growing — global staff of 1,400 and thousands of supporters behind us, our impact will continue to increase in 2022.