Download HIAS Mental Health and Psychosocial Support Curriculum Guides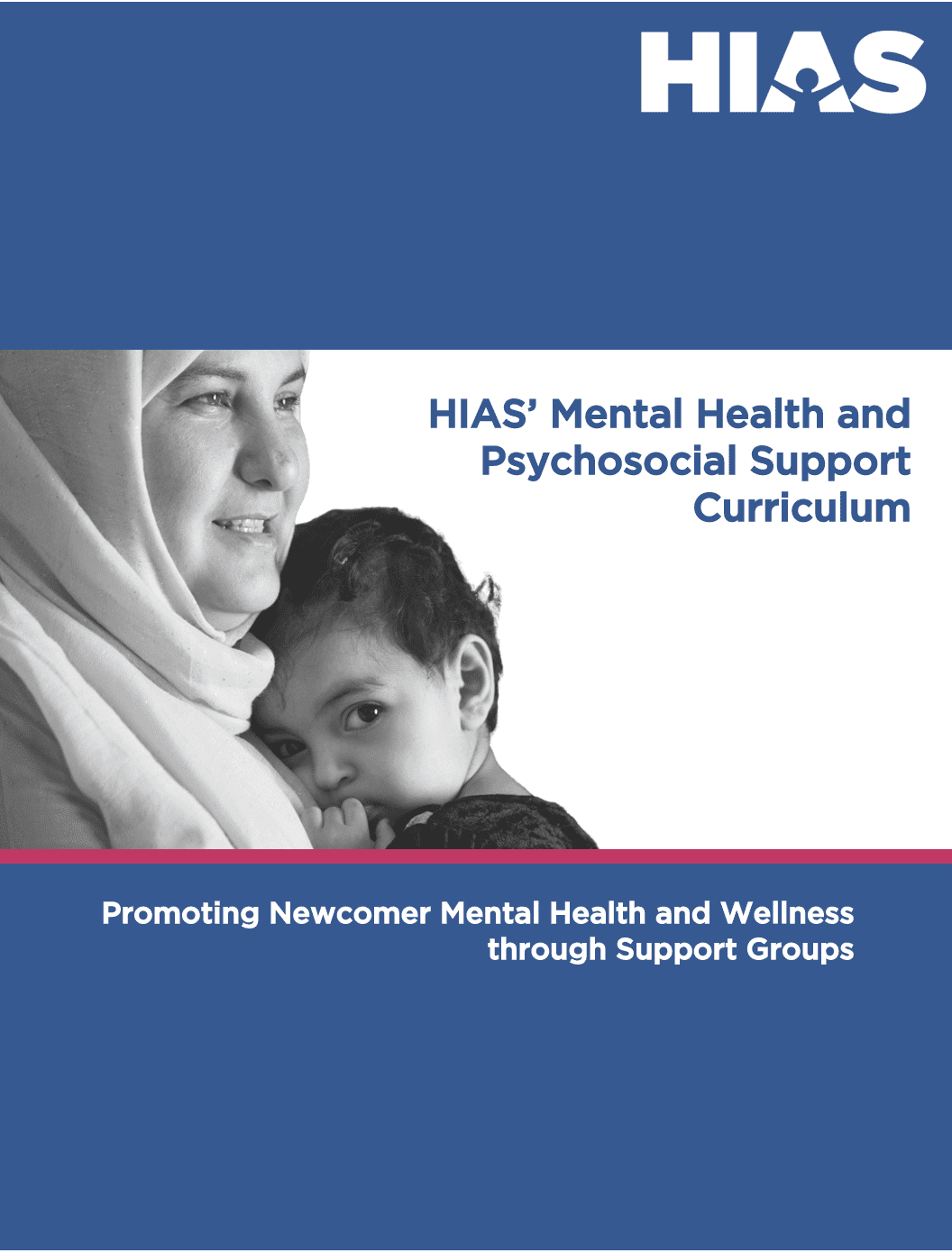 Download: "HIAS' Mental Health and Psychosocial Support Curriculum"
The curriculum contains 3 key components: 
An introduction and background to the mental health, psychosocial and emotional wellness needs of refugees, newcomers and immigrants within the United States

.

9 curriculum sessions with discussions, activities, and content for a 9 week-long support group that discusses cultural adjustment, family and community resilience, perspectives on mental health, and other critical topics to provide connection and support to newcomers during and after COVID-19

.

13 handouts, exercises, and activities that complement the curriculum 

sessions

.
Download: "HIAS' MHPSS Curriculum Implementation Guidelines"
The Curriculum Implementation Guidelines offer guidance and suggestions for organizations in the planning, implementation, and preparation of the curriculum. This document should be used alongside the HIAS Mental Health and Psychosocial Support (MHPSS) Curriculum during planning stages. These guidelines are designed to aid organizations in implementing support groups. It includes guidance for organizations and providers on early planning steps, participant engagement and outreach, facilitator planning, creating learning systems and program sustainability, and the materials and tools needed to implement a support group. 
Download:  "HIAS' MHPSS Training and Resource Annex"
This Training and Resource Annex should be used alongside the MHPSS Curriculum and Implementation Guidelines. It contains resources, information, and further reading on key topics related to support groups. This Training and Resource Annex should be used by individuals, providers, or supervisors during planning stages, to support the training of facilitators who will lead a support group. The aim of this Annex is to amplify the knowledge and skills of support group facilitators to be equipped to deliver a non-clinical support group. 
It contains recommendations, best practices, tips, and resources that supervisors should review with  facilitators during planning and training.