On International Women's Day, Celebrate Women — And Do More To Protect Them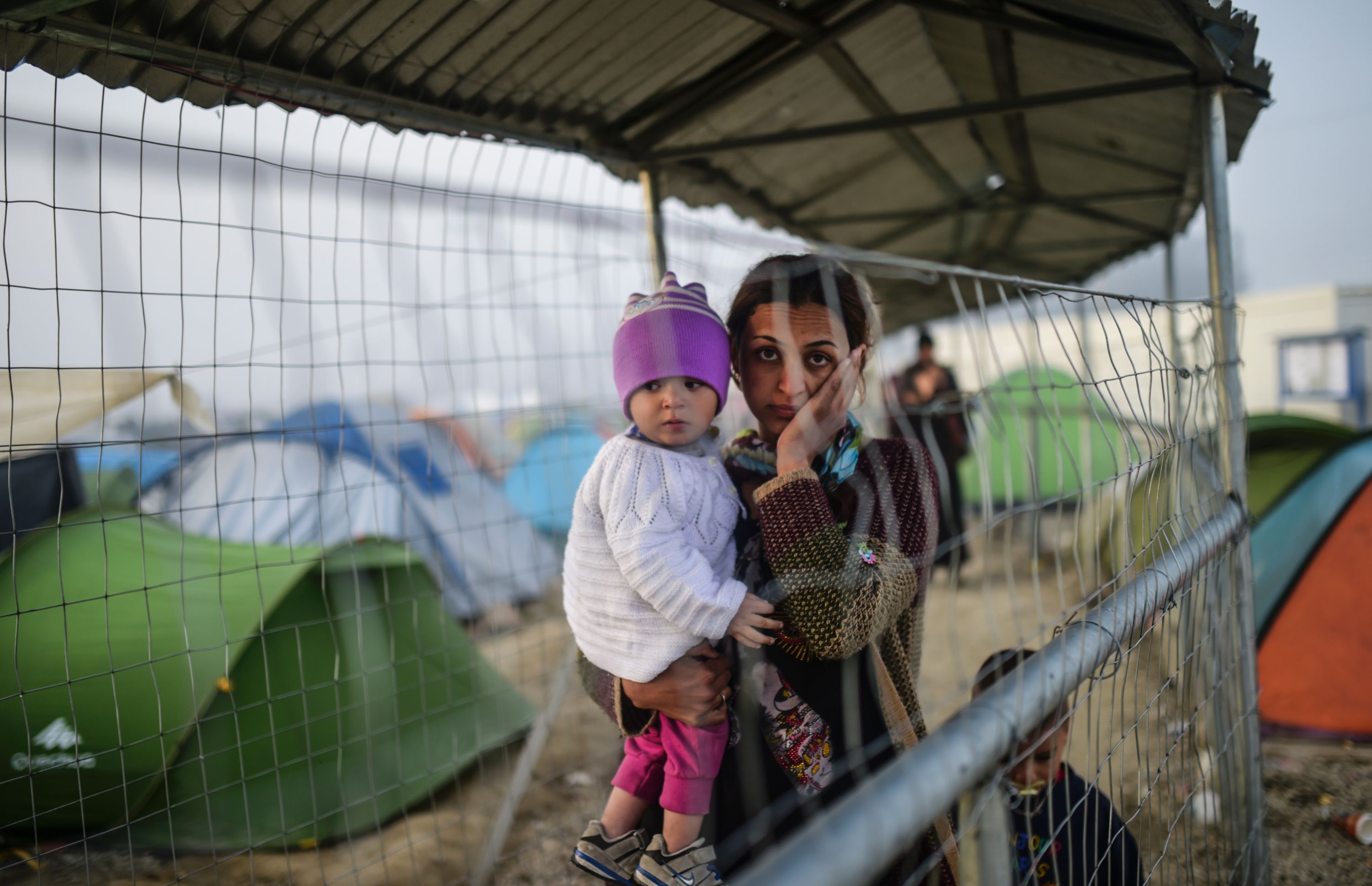 (Bulent Kilic/AFP via Getty Images)
International Women's Day is a day to celebrate the vast and varied achievements of women around the world. Achievements like those of Sahle-Work Zewde, Ethiopia's first female president; of Christina Koch and Jessica Meir, who recently completed the first-ever all-female spacewalk; or of Nadia Morad, the Noble Prize-winning Yazidi human rights activist from Iraq whose advocacy continues to call attention to the needs of vulnerable Yazidi women and girls.
At the same time, International Women's Day is a chance for humanitarian organizations to deepen their understanding of gender inequality and oppression. Globally, an estimated 70.8 million people have fled their homes as refugees, displaced persons or asylum seekers, and more than half are women. For them, sexual and physical violence is not an anomaly, but a pervasive reality — a reality that can be changed only by helping them exercise their rights and access the services and support they need.
In my role as senior advisor for HIAS' global gender and gender-based violence programming, I see how gender inequality places displaced women and girls at a disproportionate risk for violence. To take just one example, one in five displaced women has experienced some form of sexual abuse, including rape and sexual exploitation. I see the devastating impact sexual and physical violence has for survivors. As I lift my voice to celebrate the achievements of women, I also call for humanitarian agencies to act.
We must ensure programs are driven by the voices and needs of survivors and prioritize leadership by women. We must work with communities to reduce the risk of violence, increase support for survivors, and build authentic and equitable partnerships with women-led organizations. We must recognize and honor the strength and resilience of all survivors and support them with services that allow them to recover, heal, and thrive. And we must recognize that survivors have diverse experiences and intersecting identities that confound one-size-fits-all programs.
On this International Women's Day, HIAS not only celebrates women; we reaffirm our commitment to addressing the violence that stands in the way of gender equality. In the 16 countries where we operate, we stand with women by providing lifesaving and life-changing services to survivors of sexual and physical violence; by creating safe spaces for women and girls, and by believing survivors. HIAS stands with women because we believe a better and more equal world is possible.