New Refugee-Themed Children's Book Raises Awareness and Empathy
By Gabe Cahn, HIAS.org
Dec 08, 2017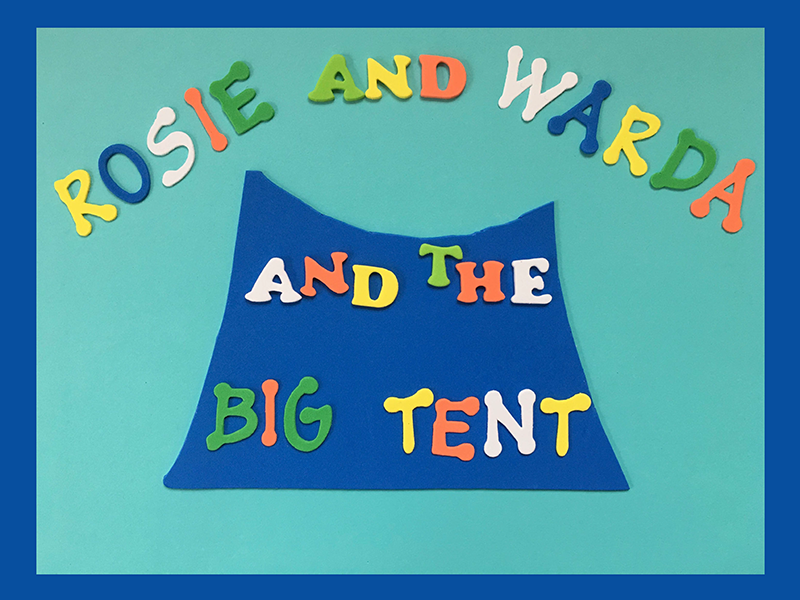 (Nechama Liss-Levinson)
Just a few days ahead of Hanukkah, HIAS, the global Jewish nonprofit that protects refugees received an early gift.
Rosie and Warda and the Big Tent, a refugee-themed children's book available for free download on HIAS.org, is a story about the importance of acknowledging and honoring cultural differences while understanding that we also all share much more in common than we may initially realize.
Psychologist, author, activist and longtime HIAS supporter, Nechama Liss-Levinson, wrote and illustrated the book to promote awareness around refugees for an audience that may not regularly encounter the subject: children in grades one through three.
"I have three young grandchildren and hope that this book will speak to them and many others like them," she told HIAS.org.
In addition to sparking conversations among families about what it means to be a nation of immigrants (she includes a discussion guide for readers), Liss-Levinson hopes the book will "help children to begin to understand that each one of us can be part of making the world a better, kinder place."
"I wrote this book to increase the awareness and empathy of children and their families on why America is enriched by the skills, culture and worldviews that immigrants bring."
The story of Rosie and Warda's friendship is also intended to "reinforce our moral strength as a country by being a nation that reaches out to help those in need, particularly refugees fleeing war and persecution," she says.
Liss-Levinson, whose own grandparents came to America in the early 20th century with little education and almost no possessions, felt strongly that Rosie and Warda would want their story to reside with HIAS. The organization's director of education, Rabbi Rachel Grant Meyer, contributed as an editor to the book.
"As the Jewish community embraces and supports refugees in the U.S. and worldwide, it is critical to have conversations with our littlest learners about the idea that today's refugees are created b'tzelem Elohim (in God's image)," explains Grant Meyer.
"Our book—the story of Rosie, a Jewish second grader, and Warda, a recently-arrived young Muslim Syrian refugee—will help young readers explore these concepts and help the grown-ups in their lives spark conversation."
Click here to download and print Rosie and Warda and the Big Tent, and check out HIAS' Hanukkah resource, 8 Nights, 8 Ways to Help Refugees.