HIAS' Pro Bono Program Adapts to Life With COVID-19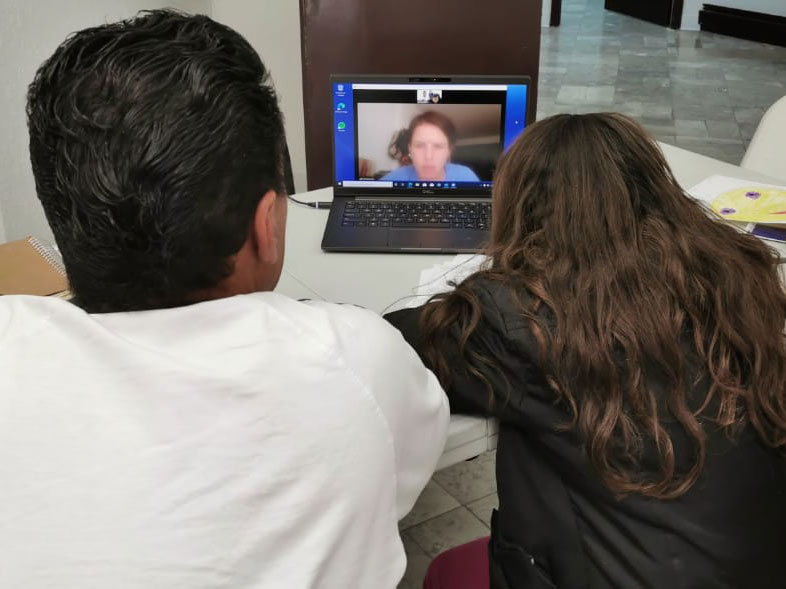 HIAS Mexico
COVID-19 has upended life as we know it, in the U.S. and across the globe. At HIAS, to keep ourselves and our clients safe, we have quickly pivoted to mandatory telework, and been forced to cancel nearly all travel plans. Thanks to the generosity of our pro bono attorneys as well as our resilient staff in our HIAS office in Ciudad Juarez, Mexico, however, we continue to serve clients remotely.
Instead of a pro bono delegation going to El Paso, Texas and Ciudad Juarez, Mexico, to assist asylum seekers subjected to the MPP ("Remain in Mexico") program in preparing their applications to file before the Immigration Court, this week, pro bono attorneys met with clients via Zoom, and helped them prepare their asylum forms. Attorneys then sent documents to me for review and finalization, and I sent the finalized forms to our on-the-ground staff in Mexico to print for the clients to take with them.
We are working on making this program fully remote, potentially through WhatsApp, as we anticipate that our colleagues in Ciudad Juarez will be teleworking soon due to COVID-19 concerns there.
This week, the Executive Office of Immigration Review (the agency that runs U.S. immigration courts) announced that all court hearings for individuals in MPP have been postponed through April 22. Although this is frustrating for many clients who have been waiting for months for their day in court, we know their safety and health is paramount during this time. HIAS' pro bono program hopes to capitalize on this time while the courts are closed to connect pro bono attorneys with asylum seekers in Juarez and assist as many clients as we can.