A Welcome Circle Forges an Unshakable Bond in Baltimore
By Matt Schiavenza
HIAS.org
Sep 9, 2022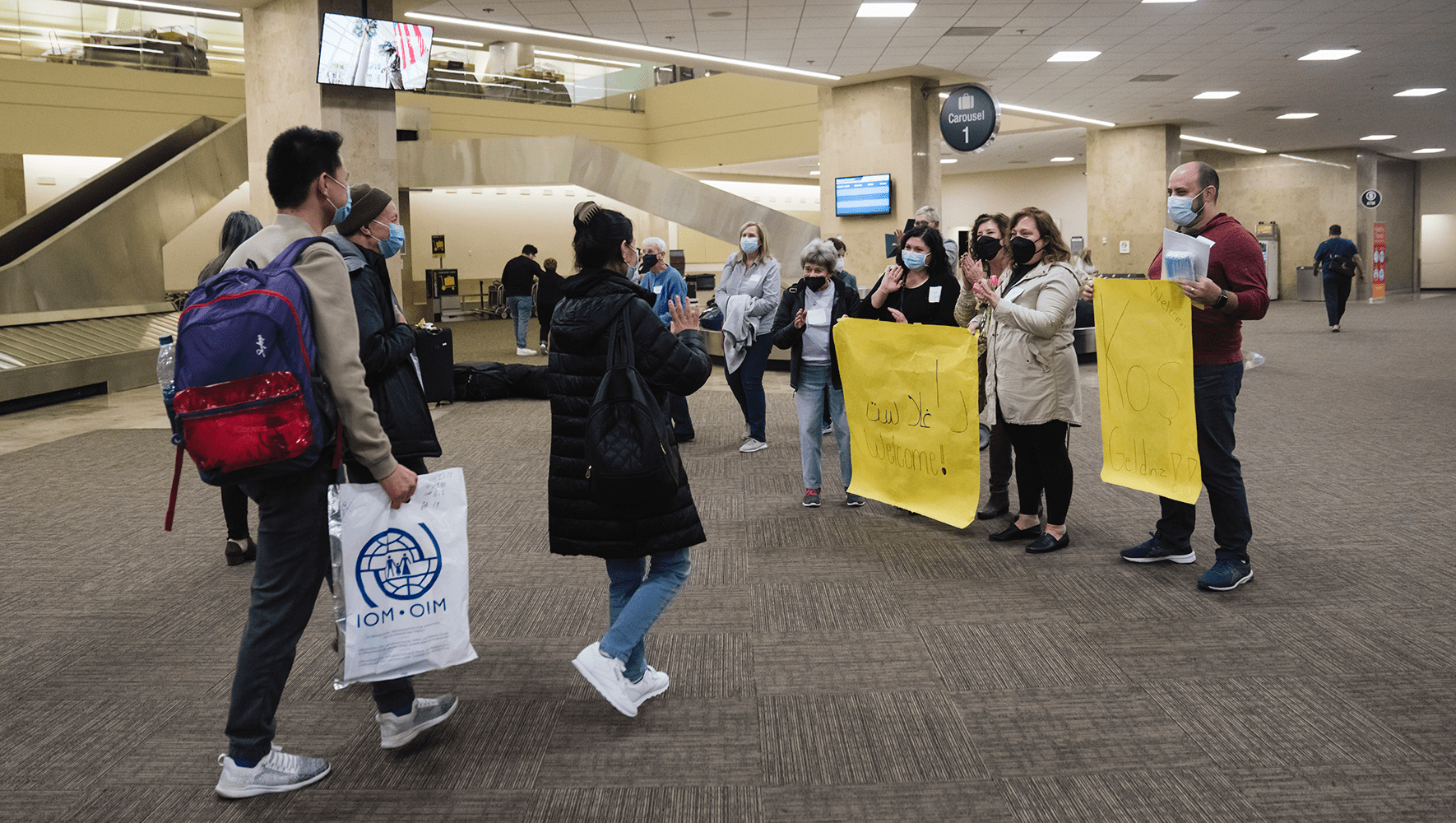 Since the Taliban recaptured Afghanistan last August, nearly 80,000 Afghans have found temporary refuge in the United States. One was Mohammed. A fluent English speaker, Mohammed's employment with the U.S. government during the previous Afghan regime had made him a target of Taliban retribution. Arriving in the United States with his wife and child, Mohammed was no longer in immediate danger. But numerous practical challenges remained.
"When you move to a new country, there are many things you need to think about," said Merrill Zack, vice president of community engagement at HIAS. "Where are you going to live? Who are your new doctors? Where are your kids going to school? How are you going to furnish your homes? It's a lot to take on."
The vast majority of Afghan refugees evacuated to the United States last year went through the traditional resettlement process. But Mohammed and his family were instead assigned to a "Welcome Circle": a group of nine members of the Chizuk Amuno synagogue in suburban Baltimore, Maryland, who had volunteered to care for the refugees with HIAS' supervision and assistance. The number of Welcome Circles, while small, is growing. In the year since the fall of Kabul, HIAS has vetted and trained 36 welcome circles across the country, providing a valuable service in parallel to conventional resettlement work.
Mohammed and his welcome circle are the subjects of the latest episode of Crossing Borders, a HIAS podcast that documents what it's like to be a refugee. We hear Mohammed describe his new life in Maryland, where he has found work and a home for his family but keenly feels the absence of family members left behind in Afghanistan. We hear members of his welcome circle document how they've helped Mohammed navigate the logistical challenges of contemporary American life. Together, they have forged a remarkable bond.
"I'm very, very happy," Mohammed says. "I've never seen that much kindness or support in my whole life. These people are like our family members."
While Mohammed and his family feel increasingly at home in the United States, their legal status in the country is uncertain. Refugees like them who are admitted under humanitarian parole lack a clear path to citizenship and face a two-year deadline to adjust their status so they can remain in the country. HIAS advocates that Congress pass the Afghan Adjustment Act (AAA), which would provide permanent legal status to refugees evacuated from Afghanistan. While the bill was recently introduced into both houses of Congress, its passage remains uncertain.
In the meantime, HIAS has begun applying the welcome circle model to other places. There are now 40 Ukrainian welcome circles across the United States and six European countries.
"Any way it goes," said Zack, "we see these welcome circles playing a key role."
Listen to this and other episodes of Crossing Borders and subscribe wherever you listen to podcasts: Apple Podcasts, Spotify, Google Podcasts, Stitcher, YouTube.