In Aruba, 1,000 People Call for Help and HIAS Answers the Phone
By Sharon Samber
HIAS.org
Apr 26, 2021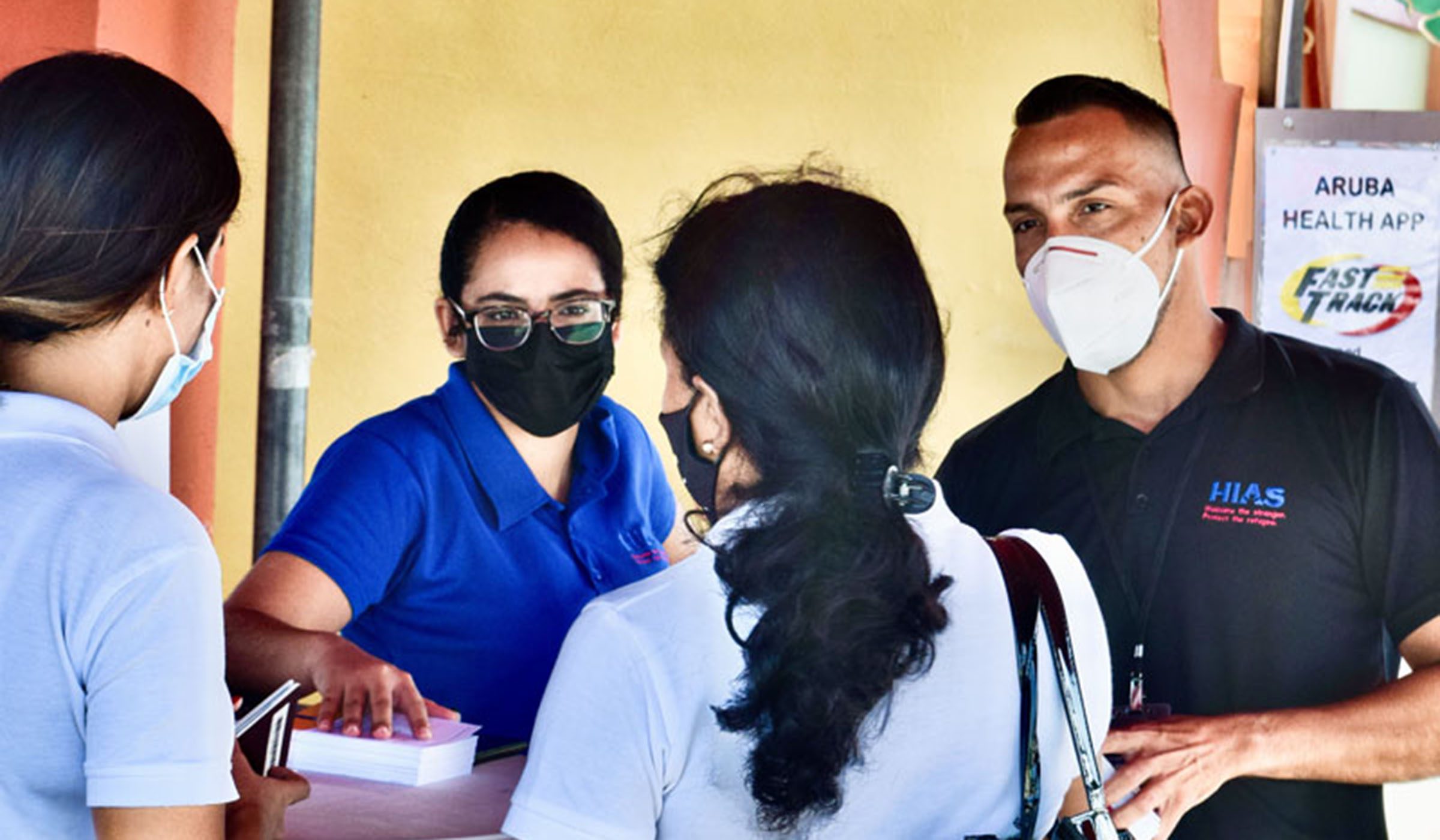 There were suddenly more than 1,000 people calling the HIAS Aruba office.
The island's government had been vaccinating residents against COVID-19 since January but it realized that there was minimal participation from those with irregular status, that is, mainly asylum seekers from Venezuela. The department of health contacted HIAS for help.
"We suggested the department register people for vaccinations at the HIAS office," said Yiftach Millo, HIAS Aruba's country director. Millo and his staff understood that people needed to know they could come to a safe place, as many people with irregular status have been uneasy about registering because they fear being deported.
The health department placed ads in the local paper and on the radio, and HIAS put the information out on Facebook and What's App. HIAS helped register 136 people on the first day, 125 on the second day, and the flood of phone calls continued, resulting in a waiting list. Now HIAS is assisting at a major vaccination site, ensuring undocumented people's safety.
"They were scared of coming forward," Millo said. "We are going to be there to make sure there is no engagement with the police."
HIAS Aruba is the only organization that the government is partnering with in its vaccination efforts.
HIAS also hopes to gain more information about the population it serves through the registration. Before the vaccination outreach, mainly women came to HIAS for assistance, but both men and women are signing up for the vaccinations so the office will be able to engage more people.
"We see a lot of new people coming in that we didn't know before, didn't have contact before, and they didn't know HIAS," Millo said.