A Return To Poland — Manfred's Odyssey
By Manfred Lindenbaum, Guest Author
Jun 05, 2014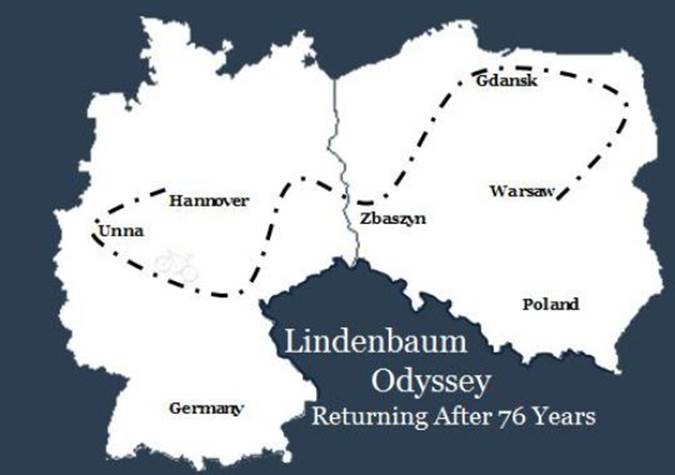 Like most Holocaust survivors, I did not speak much about my past until my first granddaughter was born.
Just days before the outbreak of World War II, I fled Poland with my brother, Siegfried, who was 10 at the time, on the last Kindertransport train to England – our path to safety. It was 1939, and I was 7. We said goodbye to my parents, who made the difficult decision to part with us. My 14-year-old sister, Ruth, was supposed to get on the next boat, but was left behind. She was murdered with our parents in Auschwitz.
My sister never got to have a life. I think of her every day, and her memory inspires me, so she lives through me. I try to make a difference, to do things that eliminate the hate and indifference that led to the murder of my family and the continued persecution of people around the world
I want my grandchildren to really understand the consequences of not only hate but also of indifference. This month, I will return to Germany and Poland to retrace my journey with three of my children and seven of my nine grandchildren. We'll begin on June 16 in Warsaw and travel to Augustow, Gdansk, Zbaszynek, and Frankfurt, visiting the site of the Warsaw Ghetto, the Treblinka death camp, and the Kindertransport Memorial in Gdansk.
We'll do the last 200 miles by bicycle, crossing the old border between Germany and Poland on June 20, on our way to my hometown of Unna, Germany. That day wasn't chosen by coincidence. June 20 is World Refugee Day.
Because my hope for this trip was to honor my sister, I've decided to use this opportunity to raise funds to help children who have survived genocide. HIAS, the global Jewish organization that helped my brother and I find and reach family in the United States, today helps children and other victims from the Darfur region of Sudan who are fleeing to camps in Chad. Many are separated from their families, or have become orphans. HIAS provides trauma counseling, protection from further exploitation, and facilitates foster care. Those motivated by the story of my sister, Ruth, and my attempt to bring some meaning to her death can make a donation in her name to HIAS to support their work.
Make a donation in her name to HIAS to support their work.
Please follow our blog and join me as I share this experience with my family and friends.
I believe that when we stand by and listen as others are put down, we start to become part of the problem. When we speak out against hatred, we become part of the solution.