Senators Push Obama to Welcome More Syrian Refugees
By Liza Lieberman - Director, Advocacy and Outreach
Jun 10, 2016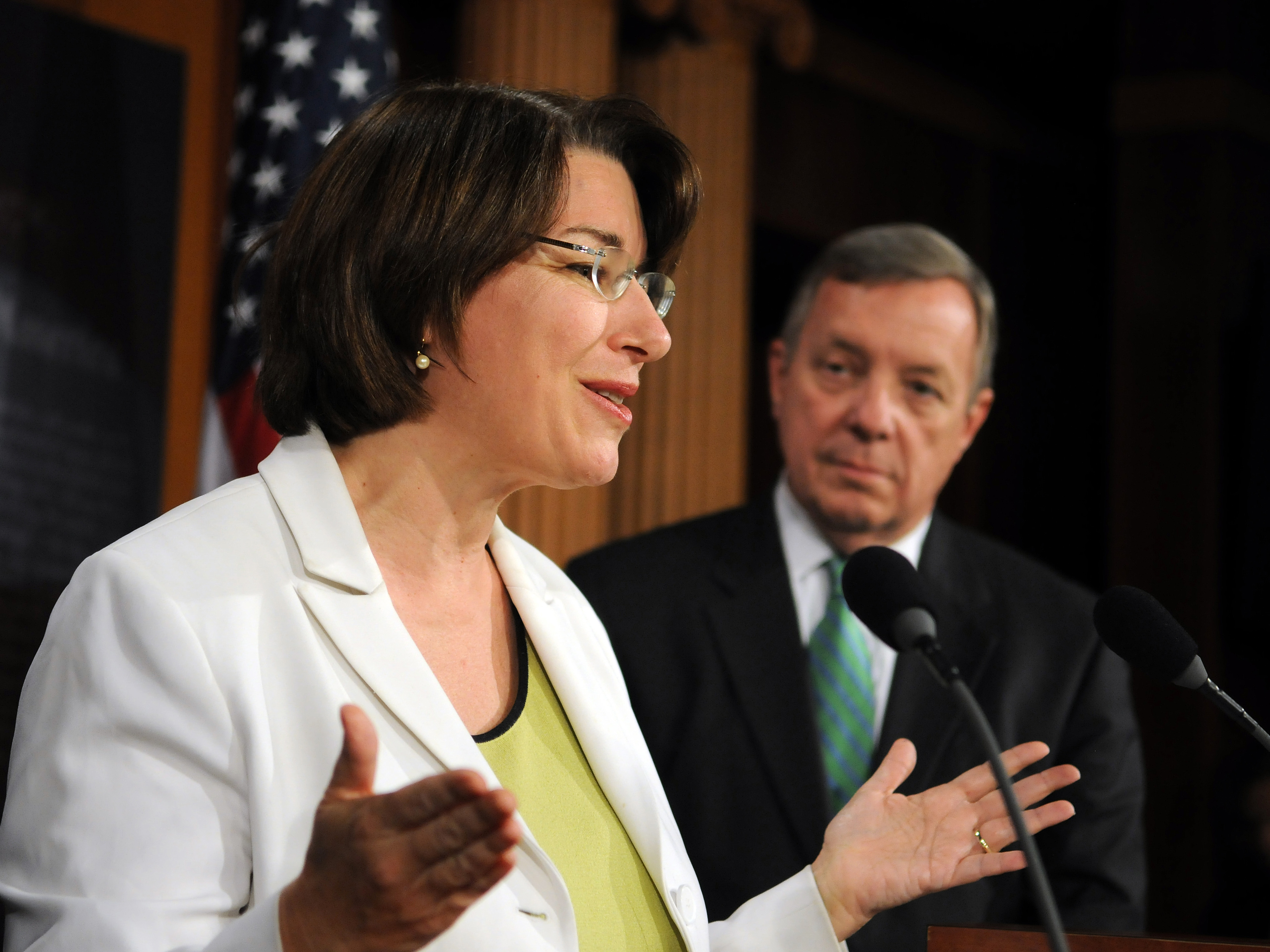 (Astrid Riecken/Getty Images)
Canada, our neighbor to the north, has roughly one tenth the population of the United States. Yet Canada has welcomed over 26,800 Syrians since November 2015, while the United States has admitted less than 2,000.
But some in Washington want to do something about that.
On May 18, Senators Dick Durbin (D-IL) and Amy Klobuchar (D-MN) led a group of 27 senators urging President Obama to step up efforts to meet the U.S. government's commitment of welcoming 10,000 Syrian refugees before October 2016.
The letter quotes HIAS President and CEO Mark Hetfield:
"[Hetfield] noted in congressional testimony last November that while the Syrian refugee crisis is the largest refugee crisis of his lifetime, the United States is resettling far fewer refugees than in 1980, when we resettled over 200,000 Indochinese refugees, or in 1993 and 1994, when our nation resettled well over 110,000 refugees each year."
Refugees are the most carefully vetted of all travelers to the U.S. Before ever stepping foot on American soil, a refugee must clear security checks by the FBI, the National Counterterrorism Center, the Department of Defense and the Department of State. The senators' letter also outlines the "enhanced review" process that was created specifically for Syrian refugees. It is clear that the U.S. can—and must—stay safe while continuing to resettle refugees.
We join these 27 senators in supporting President Obama's commitment to resettle Syrian refugees and we urge the Administration to devote the necessary resources to accomplish this goal. Refugee resettlement is a critical tool in protecting refugees, allowing some of the most vulnerable people in the world an opportunity to reach safety and restart their lives.