LISTEN: Rabbi Jennie Rosenn on the Global Torah Podcast
By Gabe Cahn, HIAS.org
Sep 14, 2017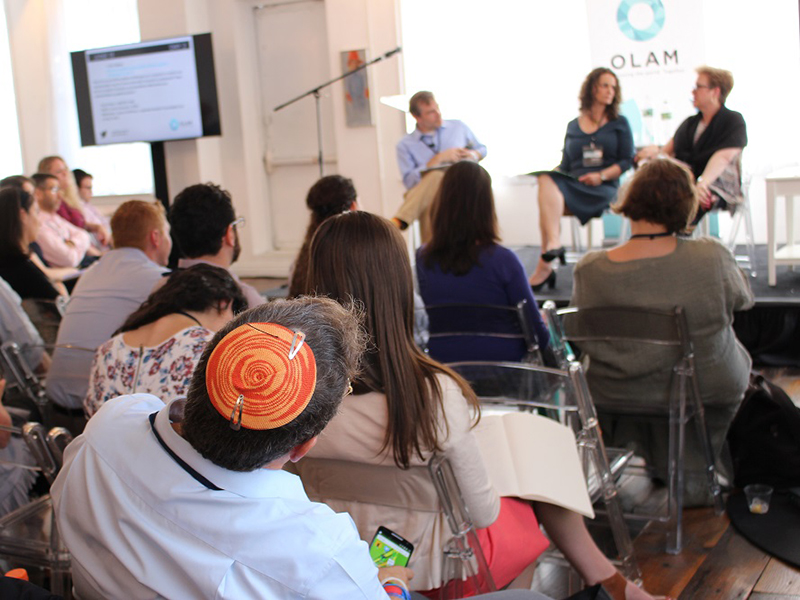 (OLAM)
In June, HIAS Vice President for Community Engagement Rabbi Jennie Rosenn participated in a discussion at OLAM's second annual Focal Point conference in New York.
This week, that conversation was released as part of OLAM's Global Torah podcast series.
Global Torah, a joint project of OLAM and the Pardes Institute of Jewish Studies, explores Jewish approaches to international development and global service. Each episode this season was recorded in front of a live audience and features scholars of Jewish text in conversation with development and service professionals.
For this episode, Rosenn joined Carly M. Stern, president and CEO of UNICEF USA for a discussion moderated by Aaron Dorfman about the unique challenges and opportunities related to tackling global challenges in 2017 – and how we can mobilize our communities in this particular historical moment.
Speaking about the challenge of addressing the worst global refugees crisis in recorded history, Rosenn reminded the audience, "we're also at a moment where people are awake, and the Jewish community is mobilized and really taking action – and that gives me hope."
To listen to the full conversation, click here.