Border Fellow Helps Those Seeking a "Glimmer of Hope"
By Sharon Samber, HIAS.org
Apr 09, 2019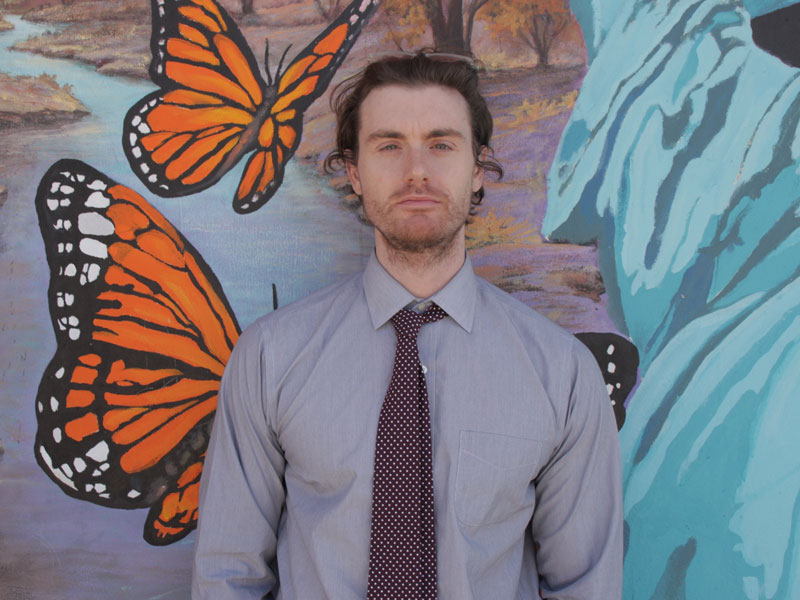 (courtesy Nicolas Palazzo)
When you think of falling in love, direct legal services might not be the first thing that comes to mind, but then you're not Nicolas Palazzo.
Palazzo, the new HIAS Border Fellow working in El Paso, Texas, recognized his desire to help people back in law school, and speaks about it passionately. It took many approaches and manifestations–he worked in consumer law, as a tenant attorney, and as a community organizer–but he always came back to the importance of helping people face to face. And he said he fell in love.
"Individual representation is the most fascinating," he said. "It's most effective and rewarding and engaging."
In his work as a staff attorney at Las Americas Immigrant Advocacy Center, Palazzo is helping in the most direct way possible, representing those who often do not receive any assistance and who are at their most vulnerable: asylum seekers.
Palazzo describes the work at the border as "visceral" and the real crisis at the border as the inability of the system to absorb and adequately process and humanely take care of asylum seekers.
"It's difficult to know that most people don't have representation," he said. "What I do is a drop in the bucket, but at least I witness and advocate and get the message out."
One case that Palazzo is working on is that of a 23-year-old indigenous Guatemalan man who traveled by bus through Mexico with his one-year-old daughter. While he understands basic Spanish, the man's native tongue is Q'anjob'al, a Mayan language spoken by only about 150,000 people, so it's been hard to explain everything to him. The man was placed in detention--in an "icebox," as the purposely cold areas are called–for a few days where the baby got sick, and then she was taken away ostensibly on account of neglect. Palazzo is working on reuniting father and daughter.
Another case involves a 24-year-old from Guinea who was jailed and persecuted in his home country and has been detained in the U.S. for two years. He lost his case and then appealed it, and then there was a judicial error. Palazzo is working to help the man with issues regarding his identification card.
Palazzo has only been at his new job for a little over a month, but he knows he has to manage his expectations. To make matters more complicated, El Paso, a major Mexican-American community of immigrants, is in the U.S. 5th Circuit Court of Appeals, which has the second highest rate of asylum denial claims of any court in the country. Palazzo is more than troubled by what he sees as the unfair application of the law. Reflecting on all the difficulties of these cases and others, and the roadblocks that come up in virtually every case, Palazzo talks about one of his greatest challenges: "I have to get used to losing," he said.
Some progress in other cases that Palazzo is handling reminds the young attorney that he is giving people at least some of the due process to which they are entitled. One man, a policeman from El Salvador, fled gang violence and came to the U.S. seeking asylum. Palazzo is gathering evidence and helping to prepare the asylum application, and in the meantime the man was able to leave El Paso.
Another client, Jasvir Singh from India, was on a hunger strike for 75 days to protest his prolonged detention and maltreatment in Immigration and Customs Enforcement custody at the El Paso Service Processing Center. Palazzo is fighting for Singh's immediate release.
Palazzo feels responsible for making sure the stories behind his clients' cases are told. He wants the public to understand the conditions they are trying to escape. "These people are risking everything for a glimmer of hope."
While he finds it difficult to turn down cases, Palazzo knows he must because he doesn't have the staff or resources to do all that he wants to do. There is no law school nearby so he cannot even rely on students for any research help. Despite the challenges, he works hard, chipping away at the full docket of cases he has.
"I'm not a savior," he concludes.
Some people, particularly Palazzo's clients, might argue that point.